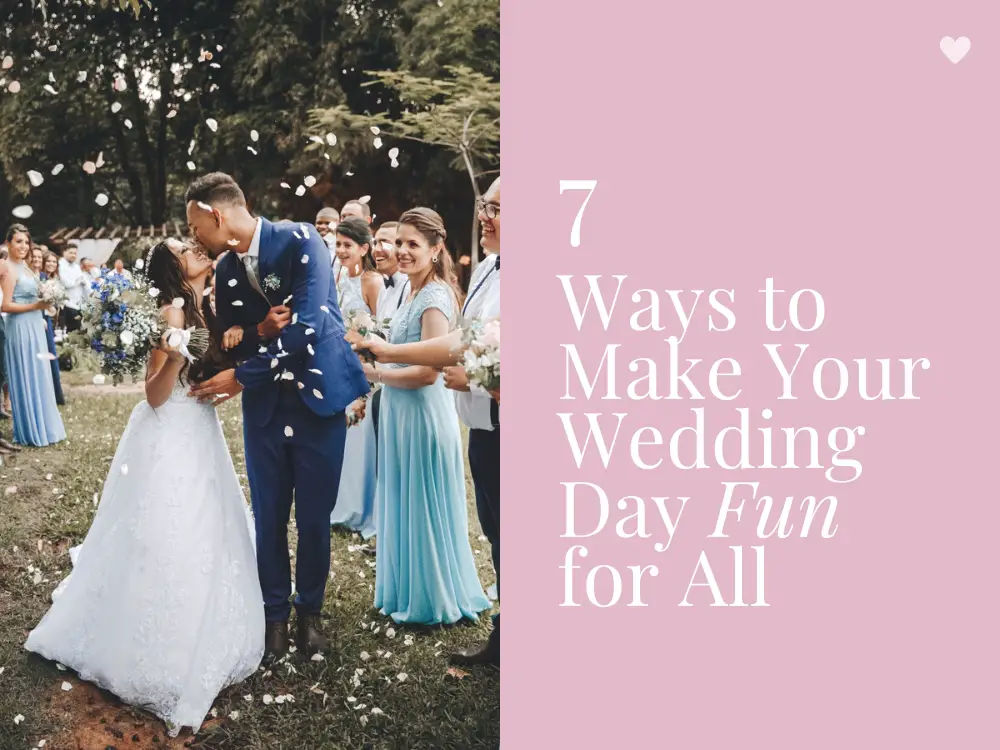 Planning your wedding should be a joyful and exciting experience. It's a time to celebrate the love you and your partner have for each other, and it's also an opportunity to create lasting memories with your family and friends. Unfortunately, planning a wedding can also be stressful and overwhelming. With so many details to consider—from selecting the perfect venue to finding the right dress—it's easy to become overwhelmed by all of the decisions that need to be made.
That's why it's important to plan ahead when organizing your special day. By taking some time in advance of your big day, you can ensure that everything runs smoothly on the actual event date. In this blog post, we'll discuss some simple tips for planning your dream wedding without feeling overwhelmed or stressed out!
1, Choose The Right Music
Music plays a major role at your wedding. The music you choose should set the tone for the day and reflect your personal taste. Start by preparing a list of songs and artists that you want to hear throughout the day—consider everything from ceremony staples, like processional and recessional pieces, to reception numbers. Then, research DJs in your area to find one who can accommodate your preferences and offer a variety of services, such as sound equipment rental and lighting options.
If you'd prefer to hire a live band, start seeking out reputable groups that specialize in playing wedding music. There are wedding bands performing in Ireland or any other country. Before signing any contracts or making deposits, be sure to ask for references from previous clients and listen to audio samples of their work.
Once you've settled on a band or DJ, ask to hear the songs live at a rehearsal dinner or event before your wedding day to ensure they can provide the sound and ambiance that you're looking for.
Finally, create an itinerary with them so they know exactly what songs are needed for each part of the night and which ones you'd like to avoid. That way, you can relax and enjoy your own special day without worrying about any musical mishaps.
2, Choose The Right Venue
The venue is one of the most important components of your wedding, so it's essential to choose wisely. Start by deciding if you'd prefer an outdoor or indoor wedding and then begin researching venues that meet your requirements. Consider factors such as size, location, cost, and amenities when selecting a venue.
Once you've narrowed down your list, it's a good idea to visit each location in person so you can better envision how your special day will look. It's also important to find a venue that offers the flexibility to customize your wedding according to your preferences.
3, Seating Arrangements
The seating arrangements at your wedding are just as important as the venue itself. Put together a seating chart so that you know exactly where guests will be seated during the ceremony and reception, taking into account any special requests.
Use table numbers to label each seating area, and make sure to assign the right number of chairs for all of your wedding guests. When it comes to choosing the right tableware and dinnerware, think of colors and styles that will complement your wedding theme. If you don't have a specific theme in mind, opt for classic white dishes and silverware that will blend well with any setting.
4, Choose A Theme
Choosing a wedding theme is key to creating the perfect atmosphere for your special day. Think carefully about what you want your guests to experience and start planning accordingly.
If you're stuck for ideas, there are plenty of classic themes such as rustic, romantic, or vintage that can be adapted to suit any couple's style. Alternatively, you may opt for a more modern and creative concept, like a beach-themed wedding or an urban industrial look.
No matter which theme you choose, make sure to include details such as floral arrangements, table decorations, centerpieces, and other aesthetic elements that will help your guests feel included in the festivities.
If you're looking for a little extra help in the planning process, consider hiring a wedding planner who can assist you with selecting vendors and bringing your dream to life.
5, The Decorations
No wedding is complete without the perfect decorations. Think about what type of wedding decor will bring your vision to life and consider every detail, from chair covers to wall art.
If you're looking for a more natural look, explore options such as potted plants or hanging wreaths that can be used to create an organic feel.
Alternatively, you may prefer to invest in more modern touches such as string lights, which can add a unique touch of sophistication and elegance.
Take your time deciding on the perfect decorations for your special day. It's also a good idea to have a few backup plans in case of inclement weather or any other unforeseen circumstances.
6, Creating A Budget
Once you've got the logistics in place, it's time to start setting a budget. Make a list of all your expected wedding expenses and decide which ones you're willing to compromise on. If possible, try to work with vendors who offer discounts or can customize packages to meet your needs.
Remember that there are other costs to consider aside from the wedding itself, such as the honeymoon, bridal party gifts, and reception decorations. Stick to your budget by setting limits for each line item, and you'll have a beautiful wedding within your means.
If you're still unsure about how to manage your finances, consider talking to a financial advisor for advice.
7, Make It "You"
Your wedding day is about celebrating you and your partner coming together. Don't forget to include elements throughout the day that make it "you"—something personal and special. You shouldn't feel obligated to follow all the wedding traditions if you don't want to. After all, it's your wedding day, and you should enjoy it as much as you want. Have a chat with your partner and discuss what both of you would like for a fun and unforgettable wedding day.
No matter what kind of wedding you choose to have, the key is to plan ahead and stay organized throughout the entire process. With the help of these tips, you can make sure that your special day is one you'll cherish forever.
Make sure to enjoy the planning process, and don't forget to take a few minutes each day to relax and appreciate the beauty of your upcoming nuptials. Try to keep the focus on your love and happiness, and you can be sure that your wedding day will be everything you've dreamed of. Happy planning!
Related Posts:
Looking for the perfect white dress?