When two people decide to commit to each other and seal their commitment with marriage, what usually follows is an extensive wedding preparation process that includes looking for the perfect venue where you will say your vows. Some couples prefer destination weddings, while others opt to tie the knot in their local church. If you are keen on the former, below are some of the most splendid venues where you can hold your wedding ceremony.
Top 7 Aww-Worthy Places to Tie The Knot with Your Forever
1, Hawaii
One of the best places to get married is in Hawaii where you will be able to chance upon the perfect sunset backdrop. Fortunately, it is quite easy to book a destination wedding in Hawaii because of several resorts in the area offering these types of event services. When you explore online sources, you may come across the Koloa Landing Resort, along with their Kauai wedding planning guide, and consider this as one of the best venues where you can hold your wedding if you prefer to say "I do" on the beach.
Elopement Photographer: Karma Hill Photography Team
2, The Caribbean
Another perfect venue to get married is in the Caribbean because you can go and proceed with your honeymoon right after. This is not only ideal and romantic, but it proves to provide value for your money as well. The great thing about a destination wedding in the Caribbean is that you can have an intimate ceremony with the people that matter the most to you. This means that you will also get to spend quality time with close friends and family witnessing the ceremony.
Some of the best places in the Caribbean to consider when it comes to destination weddings include Antigua and Jamaica, as well as Anguilla and Bermuda. All of these places feature some of the most amazing stretches of white sand beaches that are perfect for weddings. Just imagine saying "I do" near the clearest blue waters while the sun is setting down.
3, Mexico
Mexico is another country that boasts the best beaches which is why you should consider getting married here if you are interested in a destination wedding idea. In this case, you can consider getting married in Cozumel or Los Cabos where the scenery is just perfect for those who want to exchange vows under clear blue skies. Apart from the stunning scenery and beautiful beaches, you will even get the chance to enjoy delicious cuisine, unique culture, and of course, fun activities and non-stop romance.
4, Arizona
There is also the option for you to get married in the desert where you can enjoy deep-orange sunsets as the perfect backdrop as you kiss your partner after saying "I do". If you and your partner love dramatic landscapes, then you should consider getting married in Tucson, Arizona where the weather is generally warm year-round. There are also various things to do and sites to visit here, which is why there is no chance for you to get bored when you hold your wedding in Arizona.

Destination Elopement Photographer: Sammie Chaffin
5, New York
If you are keen on having a winter wedding, then there is no better place to hold it than in New York. In this case, you can choose a location in the center of the city or its outskirts, depending on the certain theme that you are after. Rest assured that with a city as big as New York, you will never run out of venues where you can hold the ceremony. Just keep in mind to make reservations early because several other couples are after a winter-themed wedding in the city as well.
City Hall Wedding Photographer: Jon C. Lemon Photography
6, Italy
Finally, there is always the option for you to get hitched in Europe where there are various splendid places to choose from. Nevertheless, one country that stands out is Italy because it is one true paradise for lovers. You will also find it convenient to get married in Italy because of the easy administrative process that they implement. The best part is that you will even get to enjoy one of the best gastronomic experiences when you hold your wedding in Italy.

Wedding Photographer: Olly Knight Photography
7, Australia
Australia is another country that is perfect for far-flung destination weddings because, for one, the weather is always great in the Land Down Under. Some people choose to get married here because they have every intention of living here permanently as well. Regardless of whether you choose to have a church wedding or a civil wedding, you will surely have an ultimate and intimate wedding experience when you choose to celebrate it in Australia.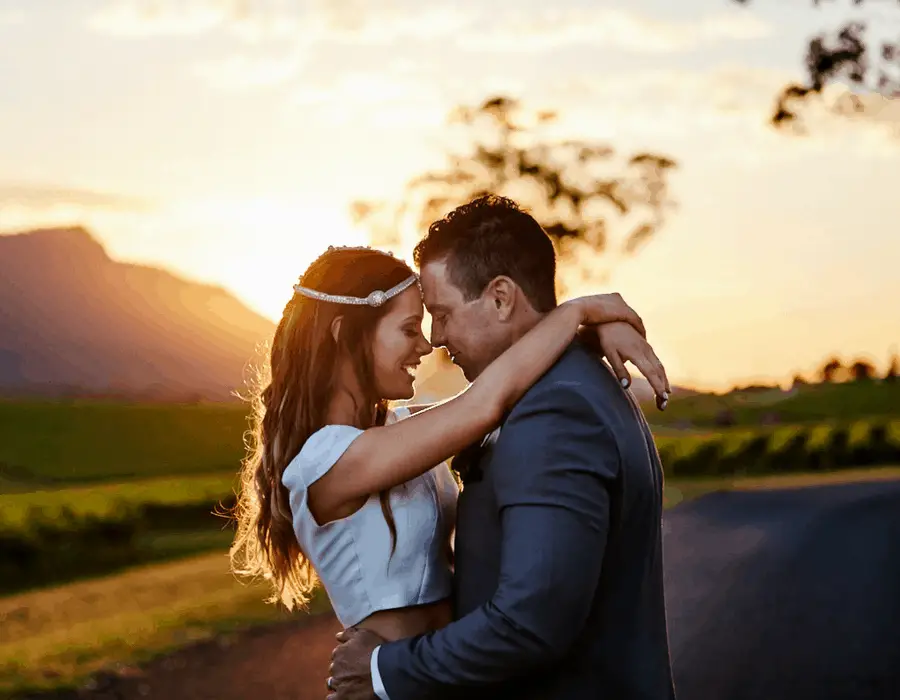 Wedding Photographer: White Lane Studio
The wedding destinations listed above are only some of the ones that you can consider if you are keen on holding the ceremony in a different location. Otherwise, there is always the option for you to exchange vows in your locality where more of your friends and family will be able to witness you say "I do". Rest assured that regardless of where you hold your wedding ceremony, as long as you are sealing your commitment to the one person that holds your heart, then it will be splendid and meaningful.
There you have it, our Top 7 Aww-Worthy Places to Tie The Knot with Your Forever. What did you think of the places for your wedding day? Let us know in the comments below.
Related Posts:
Looking for the perfect white dress?
Featured Photo: Sammie Chaffin