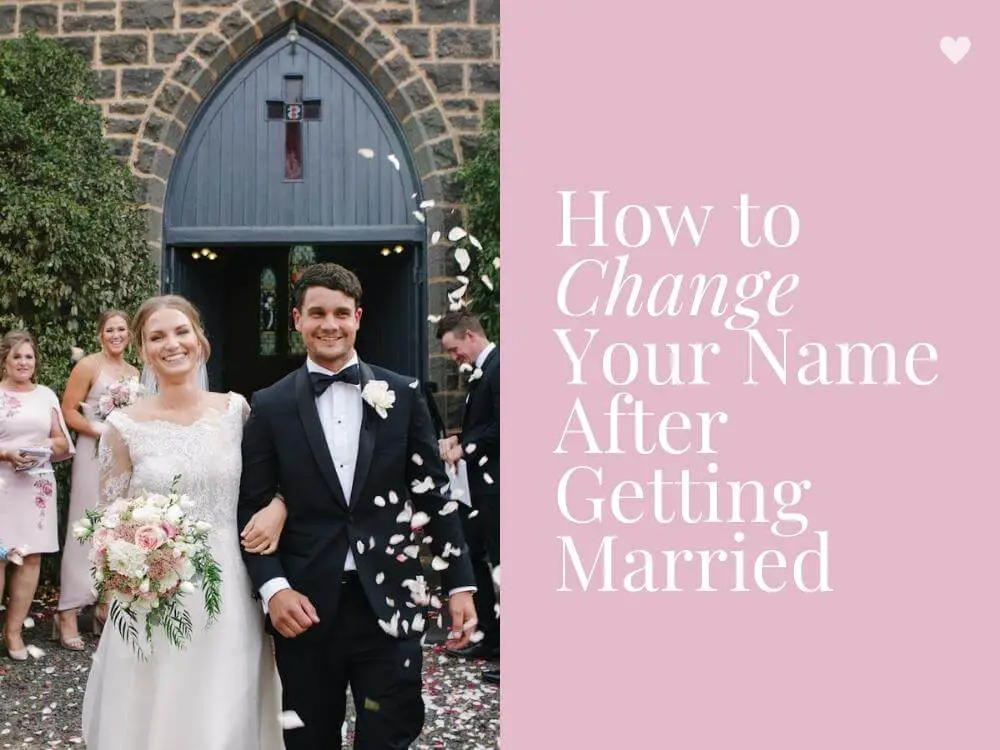 How Do You Change Your Name after Getting Married?
A question that many brides wonder about… Perhaps you are here because you are looking to change your surname after you are married.
However you are feeling a bit overwhelmed with the whole process of name changing because all you can think of is a list of documents you will need… Oh and not to mention the thought of lining up at the office makes you feel eww :/
Well, hopefully this post will make your day a little better! We created this blog post to help you change your name after getting married so that you can go on and enjoy your married life. Yes, you CAN literally change your name in 3 easy steps, and yes in just 3 minutes!
Please note that the following service only currently works in the United States.
FTC disclosure: This post contains affiliate links, which means we may receive a commission for purchases made through the links.
3 Easy Steps to Changing Your Name in 3 Minutes:
Changing your name has never been easier! May we present you with Hitch Switch, an amazing concierge service to help brides like you to easily change your name after getting married!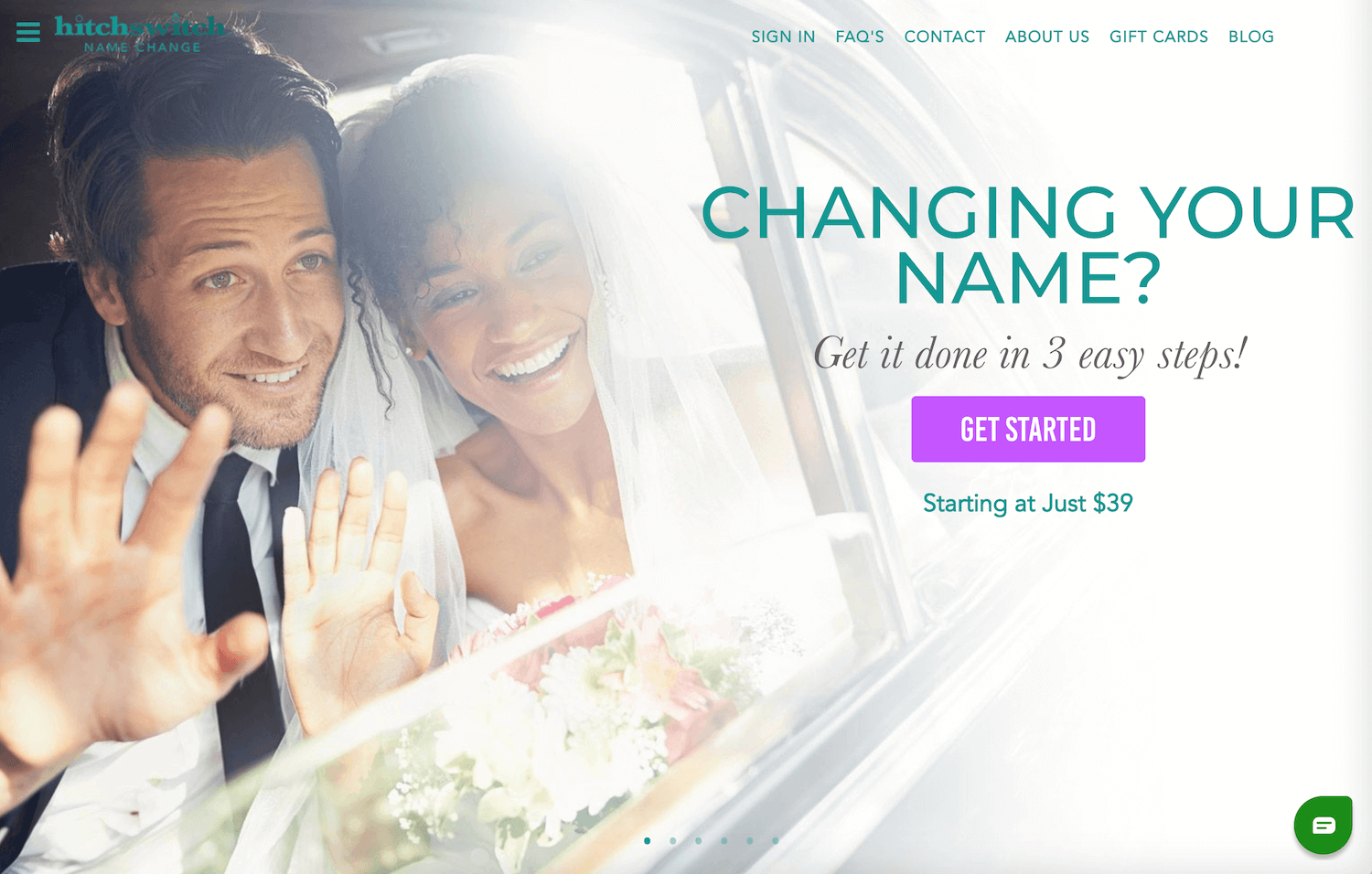 You can do it online in just 3 easy steps.
Here's How Hitch Switch Works in 3 Easy Steps:
1, Complete a One Page Form
Don't let the word "form" fool you. It's literally just your basic information and it doesn't take long to do.
You can easily do it at the comfort of your own home, in your PJs. Need we say more?
Wait, what!? Yes you don't have to get stuck in the long queues at the office!
It takes less than 3 minutes.
2, Awaits for Your Documents
You will receive everything you need to change your name, for example:
• Social Security
• Passport
• Driver's License
• Credit Cards 
• and more…
3, Claim Your Name
Simply jot down your SSN, sign with your new name and press send! 
That's pretty much it. You're done 🙂
If you like the sound of Hitch Switch, you can check out their package options and let them do the work for you!
Here are the 3 Packages You Can Choose from:
Hitch Switch Package 1 – Print At Home
This option is perfect for those of you DIYers who are ready to do it yourself but not sure where to start.
If you have a computer and printer at home, you can easily print the form and post it yourself. This package provides you with simple instructions to get started and gives you online access to all of your paperwork.
This saves you time from going down to the office for all the documents.
Hitch Switch Package 2 – Full Service
Newlyweds are often busy after organising an entire wedding, Hitch Switch has made this process super easy for those of you who wants to save time and hassle.
You will receive your auto-filled paperwork in the mail and pre-paid mailing envelopes.
Who doesn't love having more time and no hassle in their life?
Hitch Switch Package 3 – Platinum (Most Popular!)
This awesome package is basically the Full Service package plus a FREE printed ready-to-ship passport photo (yay for skipping the line!) and your Personal Name Change Concierge.
Sounds pretty good, right?
You can finally sit back, relax and enjoy that Netflix show you've been dying to watch.
P.S. If you are reading this as a MOH or bridesmaid, Hitch Switch actually has a gift card option where you can get this for your couple as part of their wedding gift.
Of course that's if you know that your lovely bride friend is changing her name for sure 😛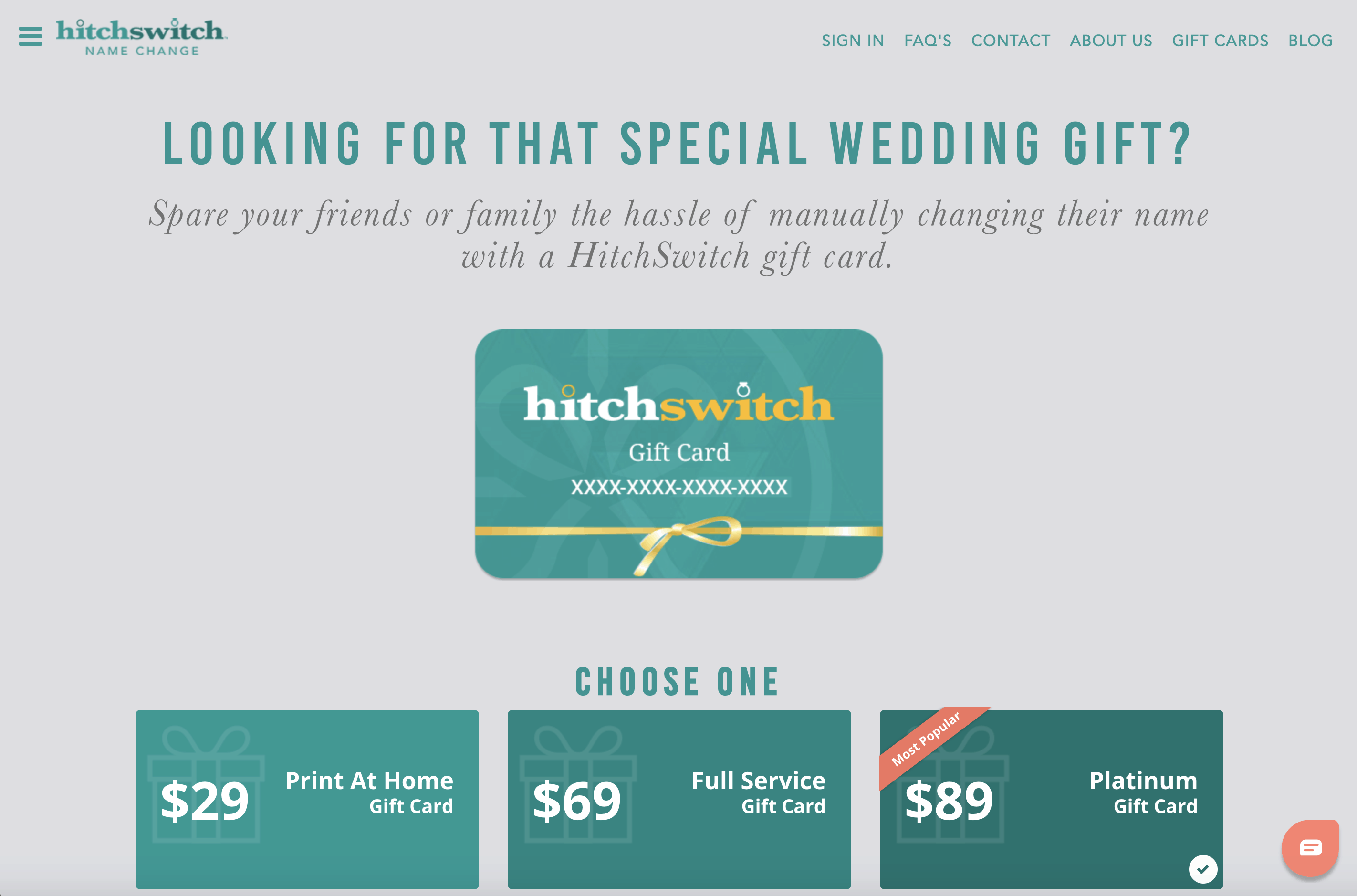 So what did you think of Hitch Switch? Let us know which package option you ended up going with.
Happy name changing!
Just got married?
Create your thank you cards with us! Get $10 OFF your order at checkout now!
Shop All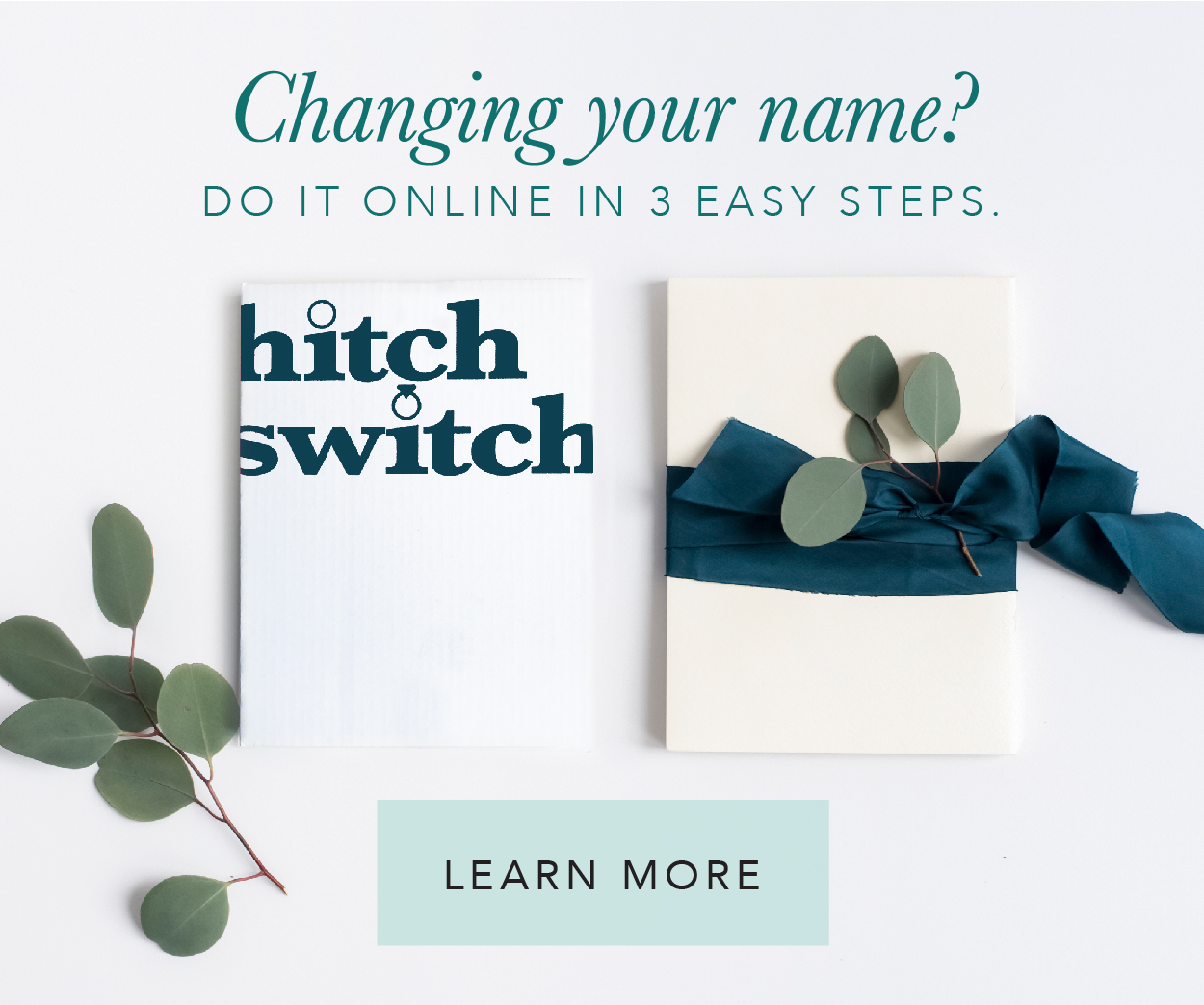 Featured wedding photos: Madeleine Chiller Photography