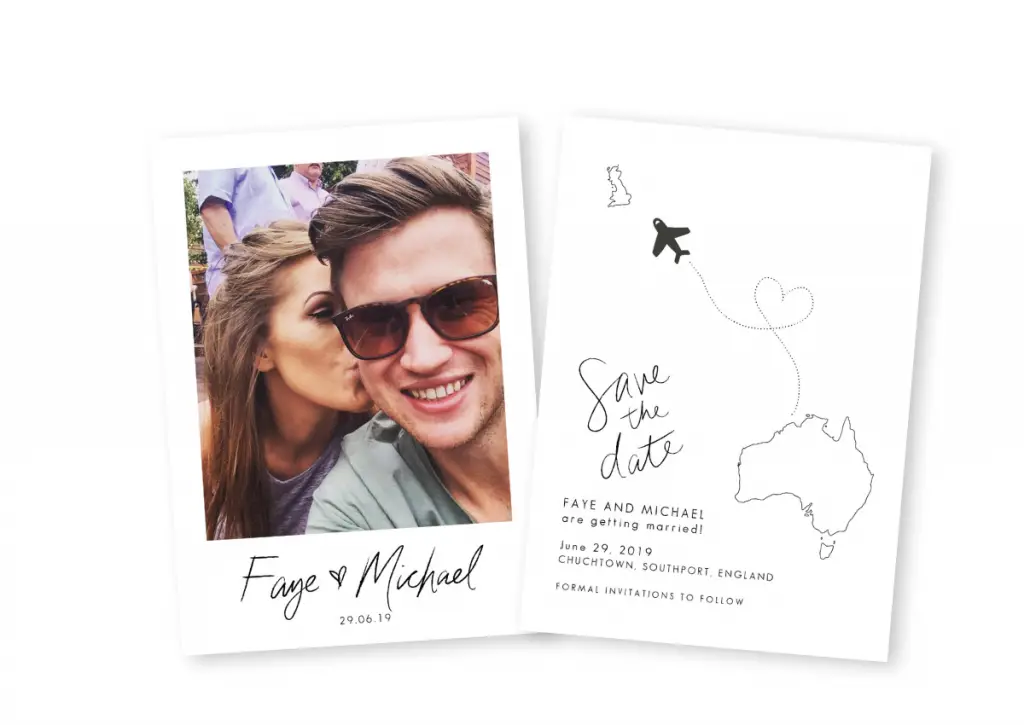 Sending a save the date to your friends not only is a nice gesture, it is also an exciting reminder they can put up on their fridge/work desk.
Nothing beats seeing your save the date and remembering that something special is happening in a few months time!
Looking to get your engagement photos taken? What better way to use them for your wedding invitation as well..
A photo invitation created with your favourite engagement photos, perfectly suited to your fun personalities.
For after your special day
Hey you adventurous one, did you just run away and tie the knot with your person? Now that the getting-married part is done, it's time to let your friends and family know..
It's time to spread the love (or surprise) to them whether they are near or far..
Your wedding really was one of the BEST days ever, right? And those beautiful moments are so worth reliving over and over again!
A personalised thank you card, made up of your favourite wedding photos, is the perfect solution. Something your friends and family can keep forever!