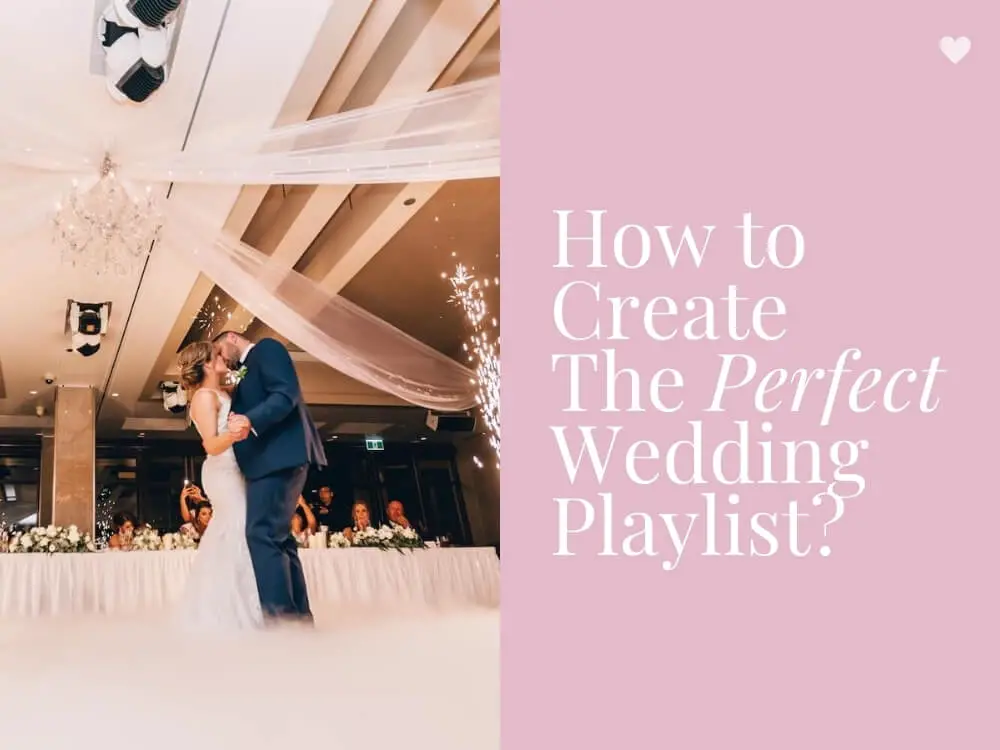 Your special day is upon you, and everything has been arranged in such a way that you know it will be the perfect day. The final thing that remains is to create a fantastic playlist for the reception. This sounds like an easy task, right? After all, you simply find a few songs you like, set up a playlist, press play, and let it run. However, as anyone who has ever attempted this task can attest, it is far more challenging than you might think!
Why Is It So Challenging To Create A Wedding Playlist?
Contrary to popular belief, creating any kind of playlist is more complex than it first seems. This is true whether it be for a casual garden party or something more critical like your wedding. The point is that you are attempting to cater to a wide range of people with your wedding songs while still staying true to your tastes. Additionally, even though you and your spouse love each other, you may have drastically different ideas of good music. You will also have to deal with each other's friends you both grew up with and which music created a strong bond.
So now that you understand why it is so challenging, how can you create the perfect playlist to finish off the perfect day?
How to Create The Perfect Playlist for Your Wedding
Consider Hiring A Professional
Many people will dismiss this idea because it is another expense that will add to an already expensive day. Nevertheless, if you are genuinely struggling, you could find that this is money well spent. A professional DJ will work with you in a similar way that a wedding photographer will. This means that they will discuss your budget, musical preferences, and even the style you wish to achieve.
A truly great DJ with experience in this field might already select playlists set up in various genres. While you might decide against a pre-chosen choice, you can look through it and get some inspiration. After your initial discussions, the DJ will go away and come up with something unique based on your brief. Once they are finished, you should look at it to see if it meets your needs. Most of the time, it will only need a small amount of tweaking as long as you give them detailed instructions.

Photo credit: Jonathan Borba
Make A List Together
If you decide to go down the route of creating your own playlist, you should sit down with your fiance to create something together. After all, you probably did for every other aspect of the big day. Nevertheless, when you begin choosing the songs, you should do so from the point of agreement. You can select a theme, or if you have different tastes in music, you can agree to mix it up throughout the night. By now, you should already know each other's musical preferences, so it shouldn't come as a surprise if your other half chooses something they like. The music today should reflect your relationship, so keep that in mind. Describe the first dance you will be doing and which song represents your relationship the best.
Additionally, throughout the night, there will be other significant events like the mother/father dances and so on. You can also include your close family in this step, as it is always lovely to hear their input. In addition, because weddings are stressful events, it could be a great bonding experience if both families joined in with you both and listened along.
Ask For Song Requests
This might seem somewhat unorthodox, but if you are genuinely struggling with your songs, you could approach the people who will be in attendance for assistance. Obviously, you don't need to ask the ten-year-old son of your great aunt twice removed, but it could help if you involve your close friends. You could set up a shared sheet and invite people to add their preferred tracks.
Before doing so, you should organise the sheet into genres and categories. This will enable you to go through the information more efficiently and save you a lot of time. When you ask them, request that they add their song to the relevant genre or create a new genre if they cannot find a relevant one.

Photo credit: cottonbro
Ask People To Prepare Music Playlists For A Pre-wedding Party
This isn't too different from the previous tip, but it's a lot more fun! You can set up a pre-wedding party and ask those attending to bring along their own playlists that you can all sample. It would be helpful to suggest that they keep their playlists to around 10-20 songs so that you can get through everyone's, but you could end up finding some real gems. Just remember to have a notebook ready to write down the songs you think would be appropriate.
This is such a fantastic way to gather with your friends and have some fun before the big day! Not to mention while getting some wedding planning done at the same time.

Photo credit: TranStudios Photography & Video
Make Sure You Have Enough Music
Wedding reception parties can last a long time and go until the wee hours of the morning. Therefore, you must have enough music to last through the night. There is nothing worse than your music cutting out halfway through and having to scramble to set up a new playlist!
So what does this mean in practice? You can aim for around 5-8 hours of music set up in such a way that it cycles through each track. If you want to be scientific about things, you can attempt to set it up to at least one slow song for every five. This will mix things up throughout the evening and allow you to remember the romance and have some serious fun!
Avoid Anything That Will Bring Down The Mood
It should come as no surprise that something like "The Drugs Don't Work" by The Verve will put a bit of a downer on proceedings! As such, it is best to keep the faster songs upbeat and enjoyable while keeping the slower songs happy and centered around love.
Although choosing the right songs for your wedding party can seem daunting, and it is, with a few simple tips, you should find it far more straightforward. By asking friends for recommendations to hiring a professional DJ, there are many routes available to you that will make your life easier.
We hope you've found this blog post helpful! Let us know what you are going to do for your wedding. Can you think of anyone who might need some help with creating their wedding playlist? Share this blog post with them now!
Related Posts:
Looking for the perfect white dress?