Personalised Wedding Thank You Cards with Photos
We help busy couples create the most gorgeous personalised photo cards!
At For the Love of Stationery, we believe in letting your photos tell your love story.  Showing off the moment he proposed to you, asking your friends to be a part of your big day, surprising your family with your wedding announcement, or welcoming your first bub to the world… Special moments like these are worth celebrating and we want to help you tell your love story.
These beautifully designed photo cards are the perfect keepsake for your loved ones. They are so one of a kind that your friends and family will love and cherish for a long time.
If you are looking for something simple, "feel like us" and with a sense of personal touch, you are in the right place!
Create Yours Now
Hey it's Vivian here, nice to meet you!
Here's a little bit about me and the back story of how FTLOS started a few years ago…
So… it was never my dream to start a wedding business. I didn't have my dream wedding planned out. I never had a secret wedding board on Pinterest (well, not until recently lol). 
I was never obsessed with weddings or anything to do with love (apart from rom-coms, ha). How funny that I started a business that is literally ALL ABOUT LOVE. 
Knowing I was a graphic designer, a few of my friends asked me to help them with their wedding and without much thought, I gave it a go! And you know it, I FREAKING loved it. I loved that I was able to be a small part of their special day! 
I've seen so many save the dates and wedding invites on the market but they were all so generic. I thought surely there's something out there for brides who want something different and personal at the same time but I couldn't find any. 
That's why I decided to go with my gut and since then I've been creating personalised wedding photo cards for brides from all over the world.
Life surprises you sometimes, doesn't it?
xx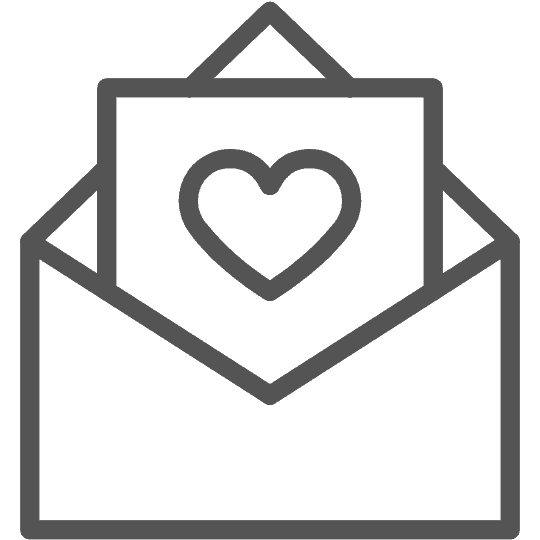 Ready to create something special together?
Time to get those photo cards out to your friends and family!
Let's get started
Featured photos: Gabriel Felix Photography, One Fine Day Wedding Fairs, Olly Knight Photography