Are you struggling to put your wedding guest list together? Whether you need to narrow down your guest list to fit your wedding budget or you are thinking of cutting down your wedding guest list to have a smaller and more intimate wedding, we've got you covered with how you can downsize your wedding guest list!
Keep on reading for the 3 tips to cut down your wedding guest list…
FTC disclosure: This post contains affiliate links, which means we may receive a commission for purchases made through the links.
3 Tips for Cutting Down Your Wedding Guest List:
1, Say No to Plus Ones
This means no dates are allowed.
Sometimes people assume that they can bring their dates to a wedding but if you really don't want them to, you can address it on your invitation and trust that they get the idea!
Here's some examples to kindly ask your guest to only bring themselves to the wedding:
"Sorry, we will only be catering to the guests shown on this invitation."
"To keep our numbers to a minimum, we can only accommodate guests named on this invitation."
"Due to our budget restrictions, we cannot allow extra guests at our wedding reception."
In doing so, hopefully they will know not to bring their other half if their names aren't on the invitation.
Another way to let them know that their partner isn't invited is to show that you only have 1 seat reserved for them and no extra seat for their bae. You can do this on the RSVP card so they are more aware of it when time comes for them to respond.
Not having plus ones at your wedding will definitely downsize the guest list a lot.
2, Have an Adults Only Wedding
This means no children are allowed.
Now this might offend some friends and family but you shouldn't feel guilty about it.
It's completely your decision whether you want to have children at your wedding ceremony and reception.
Rather focus on the fact that you are saying "no" to their beloved children, think of it as an opportunity to let your friends let their hair down and have a night off. They might even thank you later for a fun night away from the kids!
Whilst it might inconvenient some people, you will never be able to please everyone anyway.
Here's some examples to politely ask for "No Kids" on your wedding invitations or RSVP cards:
"Although we love your children, we regretfully cannot accommodate them at the venue."
"Due to the intimate setting of our ceremony and reception, we politely ask for no children on the day. We hope that this notice in advance will allow time for you to book a babysitter and enjoy your day off."
3, Invite the People who You See a Future with
This means no more "I think I should invite…"
If you are even starting the sentence with "I should", it's most likely you feel obliged but you don't actually want them at the wedding.
Filter your wedding guest list with your closest friends and family. Invite your ride or die buddies. Invite people you know will be with you no matter what happens.
Invite the people who you see a future with, think about those who you think will still be doing life with in the years to come.
When it comes to wedding planning, many people live in the "now" and rarely think about the long term. They focus too much on the wedding day itself rather than the marriage.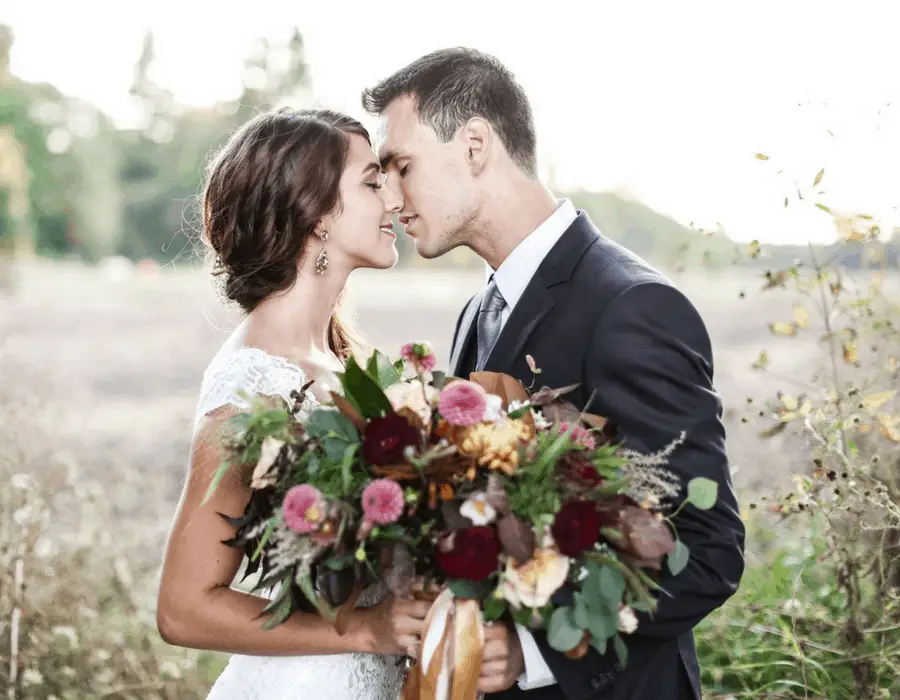 You May Also Like: MUST HAVE Wedding Planners and Bridal Organizers for Brides
Why Go for a Smaller and More Intimate Wedding?
A smaller wedding means you get to spend more time with every single one of your friends and family.
These people would feel oh-so-grateful that they have been specially chosen by you two.
One of the biggest regrets many couples have is that they don't get a chance to greet their guests at their wedding because of the crazy schedule.
With a smaller and more intimate wedding, it means you get the luxury to actually spend time celebrating with them.
Something to Think About…
In the process of choosing the "right" people for your guest list, you might hurt some people because everyone wants to feel chosen.
However, you have to follow your gut and do what is right for the both of you at the end of the day.
The truth is that not everyone are meant to stay in your life, some are only here for a season. Although it doesn't mean you just kick them out of your life now, instead you learn to know when to let them go!
Seasons change, people move on. It's as simple as that.
On the other hand, there are some people who stand out a bit more and they are forever friends that are worth fighting for!
Wedding planning can be stressful at times.. But don't ever let a wedding come between you and your friends/family.
"You have to let people go. Everyone who's in your life are meant to be in your journey, but not all of them are meant to stay till the end."
–Hp Lyrikz
We hope this blog post helped you with putting your wedding guest list together! Let us know how you are going with it, we would love to hear from you in the comment below 🙂
If you like this post and find it helpful, share it with your engaged friends who might need this!
P.S. Lovely Megan commented on our Facebook post about this and we just love how she has done it for her own wedding. Check this out!
That surely helps cut down your guest list by A LOT and only invite the people you really value in life.
Related Posts:
Looking for the perfect white dress?
Wedding Photographer: SLF Weddings