Have you been considering eloping with your person? Perhaps you guys are really leaning towards elopement because planning a wedding is hard! However, at the same time, you don't want to upset family or offend anyone. So, is it ok to elope?
We have chatted with some gorgeous brides who have eloped and they were more than happy to share with us the reasons why they eloped instead of having a wedding.
This blog post was put together so that it can hopefully help you make a decision on whether elopement is for you guys!
Are you ready? Let's get into it…
FTC disclosure: This post contains affiliate links, which means we may receive a commission for purchases made through the links.
3 Reasons Why These Brides Eloped Instead of Having A Wedding:
1, They eloped because they didn't want the stress
Most brides find wedding planning extremely stressful, especially when you have to plan a wedding within a few months with a restricted budget! The pressure is definitely on…
You are probably stressing about every little detail given that a wedding day is something you have dreamed of since you were little. Of course, all the picture perfect Pinterest weddings don't help either! We absolutely LOVE Pinterest and think they are great for wedding planning but we also know that those boards are giving you more anxiety than not.
At the end of the day, remember the number one reason why you are doing this. You want to marry the love of your life and you can do it without much stress by eloping.
If planning a wedding is REALLY stressing you out, you can go ahead and elope like Paul and Michelle!
You May Also Like: To Elope or Not to Elope?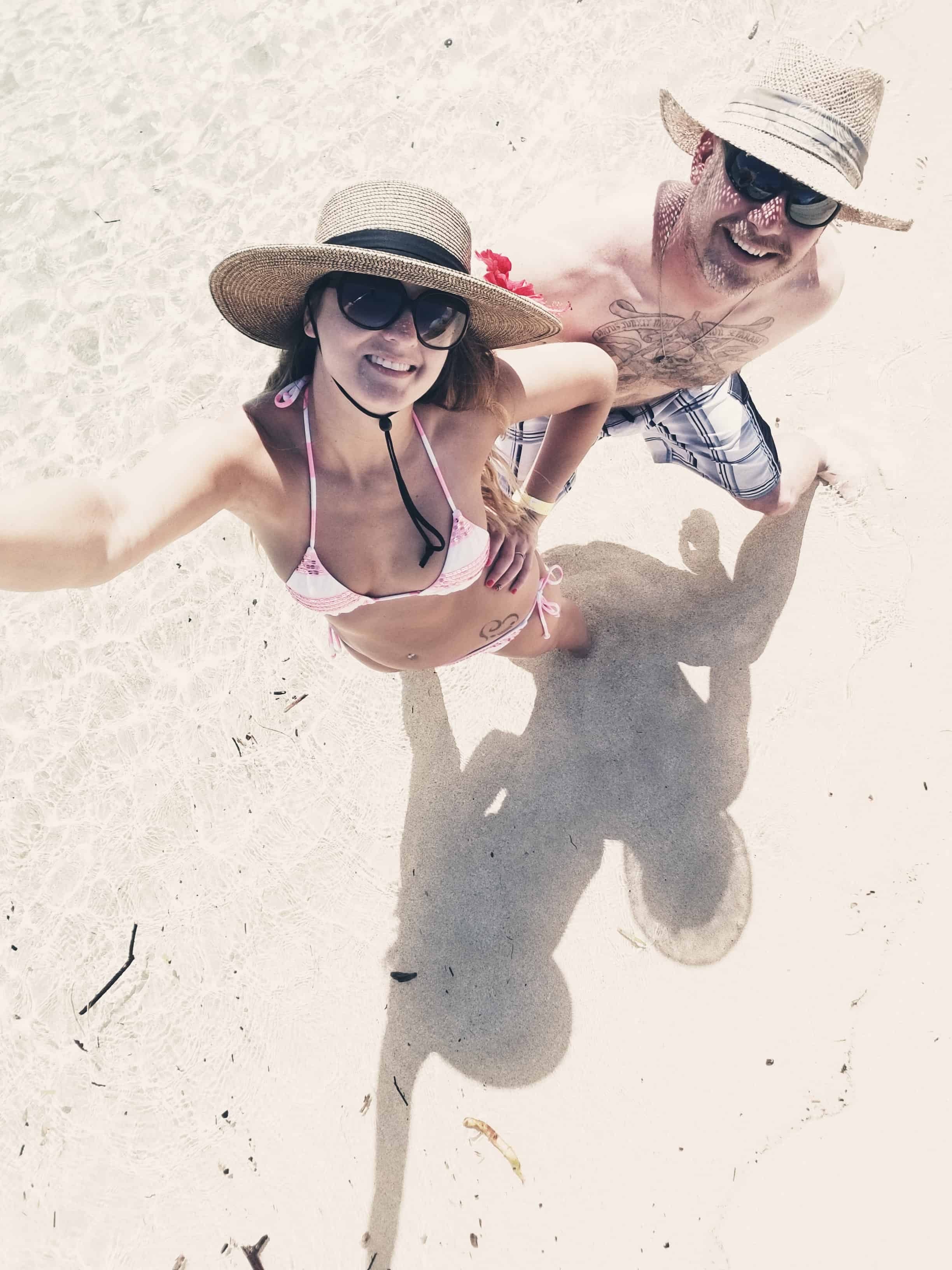 The reason why Paul and Michelle chose to elope…
"We did not want the stress of the wedding. We wanted it to be special for us.
We got married at Isle of Palms SC. We lived in Summerville SC at the time, close to Charleston, and had a reception the following weekend.
We both did not really need anything so we got our friends to come for a stock the bar party. It was fun and less stressful."
Would you recommend elopement?
"I would recommend it to anyone who doesn't need a fancy dress or tradition…"
2, They eloped because they weren't interested in a traditional wedding
You are thinking of eloping perhaps you think marriage is sacred between the two of you and you don't see the point of partying with everyone else. That's totally ok!
Maybe like Brooke and James, you have been with your partner for so long that all you want to do is say "no fuss" and be married already!
Have you two got a special place that you can tie your knot there?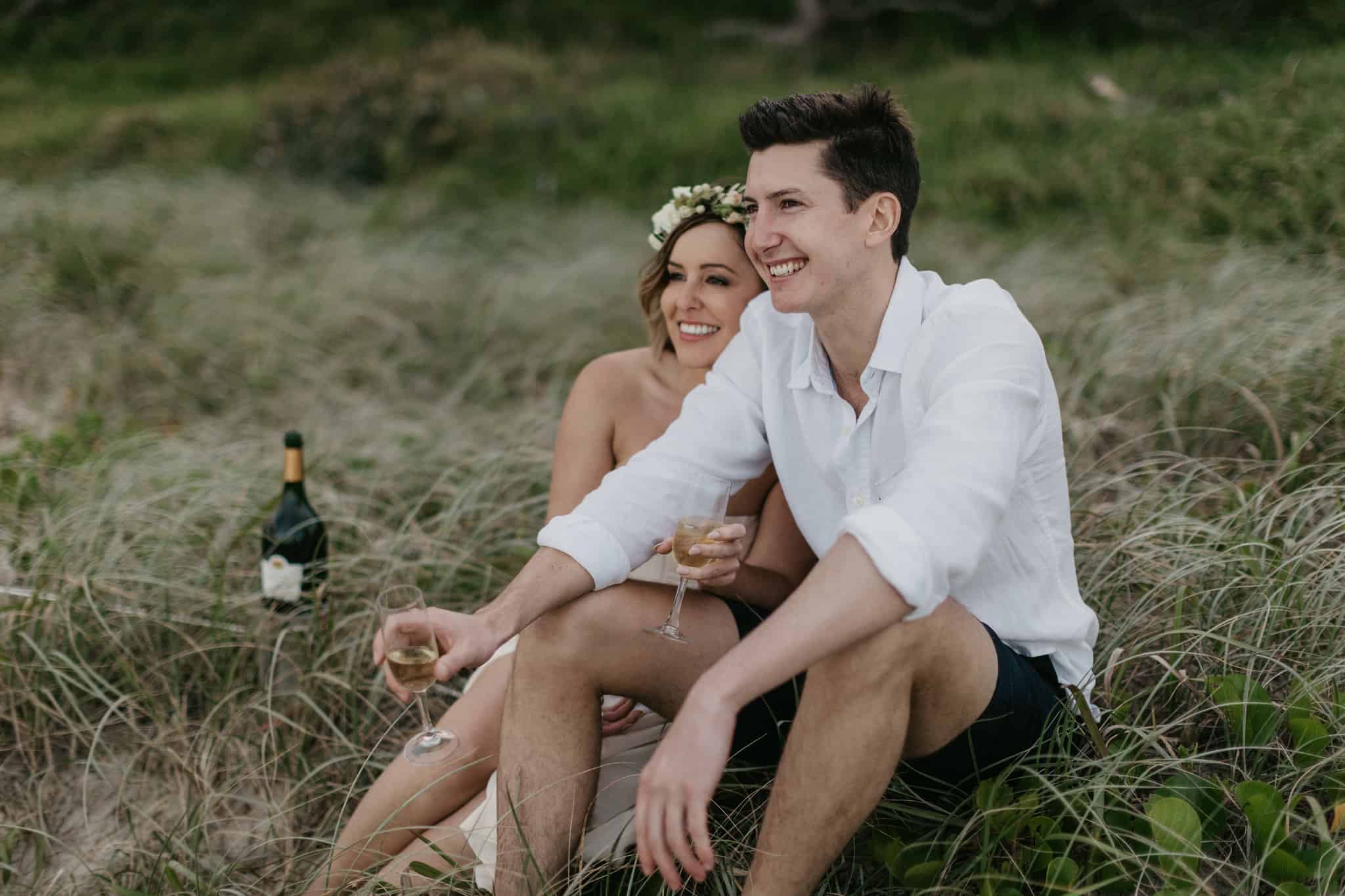 Elopement Photographer: Stories by Ash
Brooke and James decided to elope because…
"The thought of a traditional wedding just did not speak to us, we weren't interested in it. We have been together for so long (9 years) we didn't feel we needed the whole engagement process etc – we just wanted to get married and continue on with our life without too much fuss or pressure.
James and I never really thought about [eloping], we just decided to get married and went and did it! We also feel marriage is such a personal choice and having it with just us two meant so much to us.
We both love Byron Bay, it's a special place we visit often so we decided on that location to also tag a holiday onto the elopement."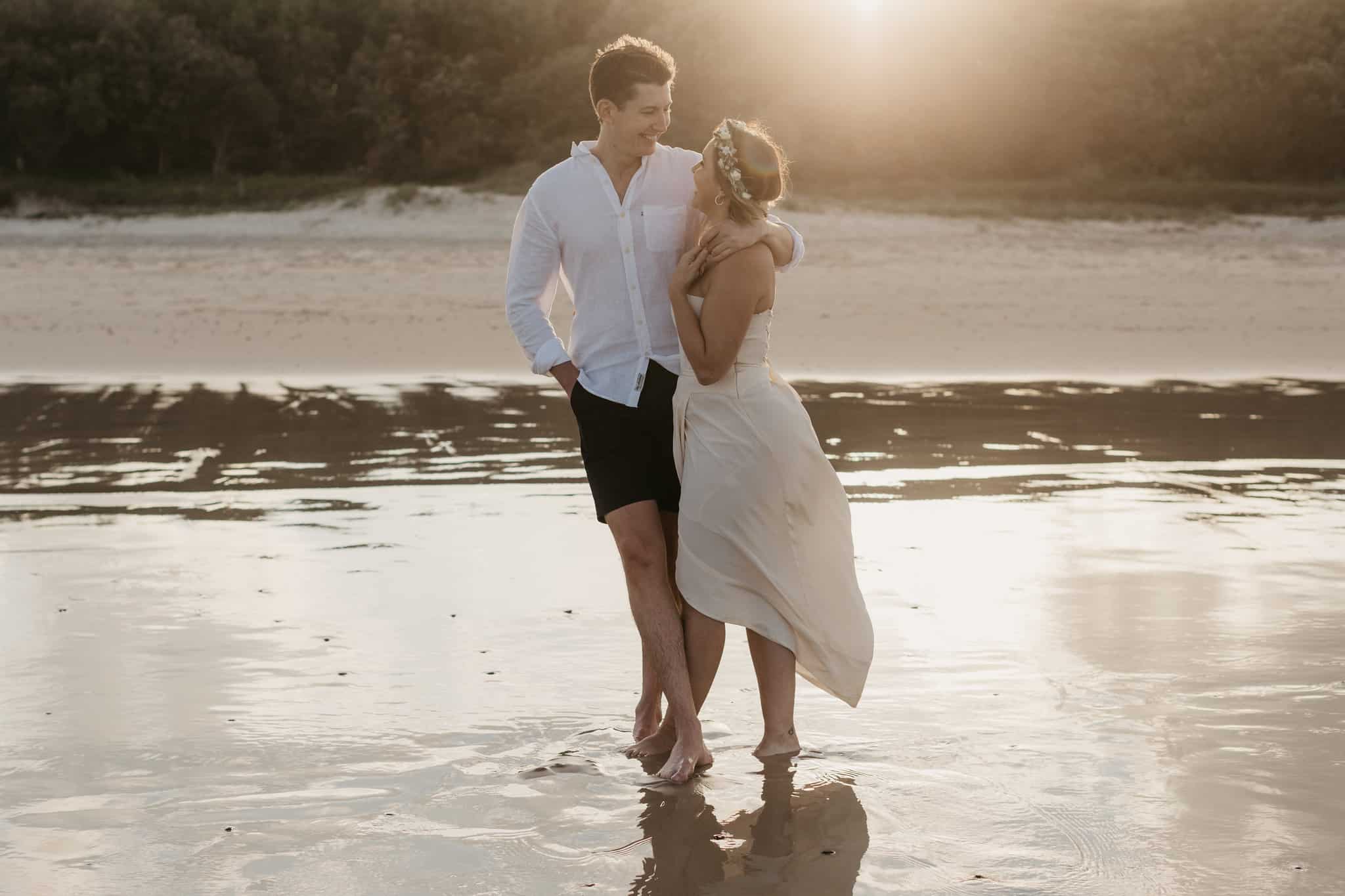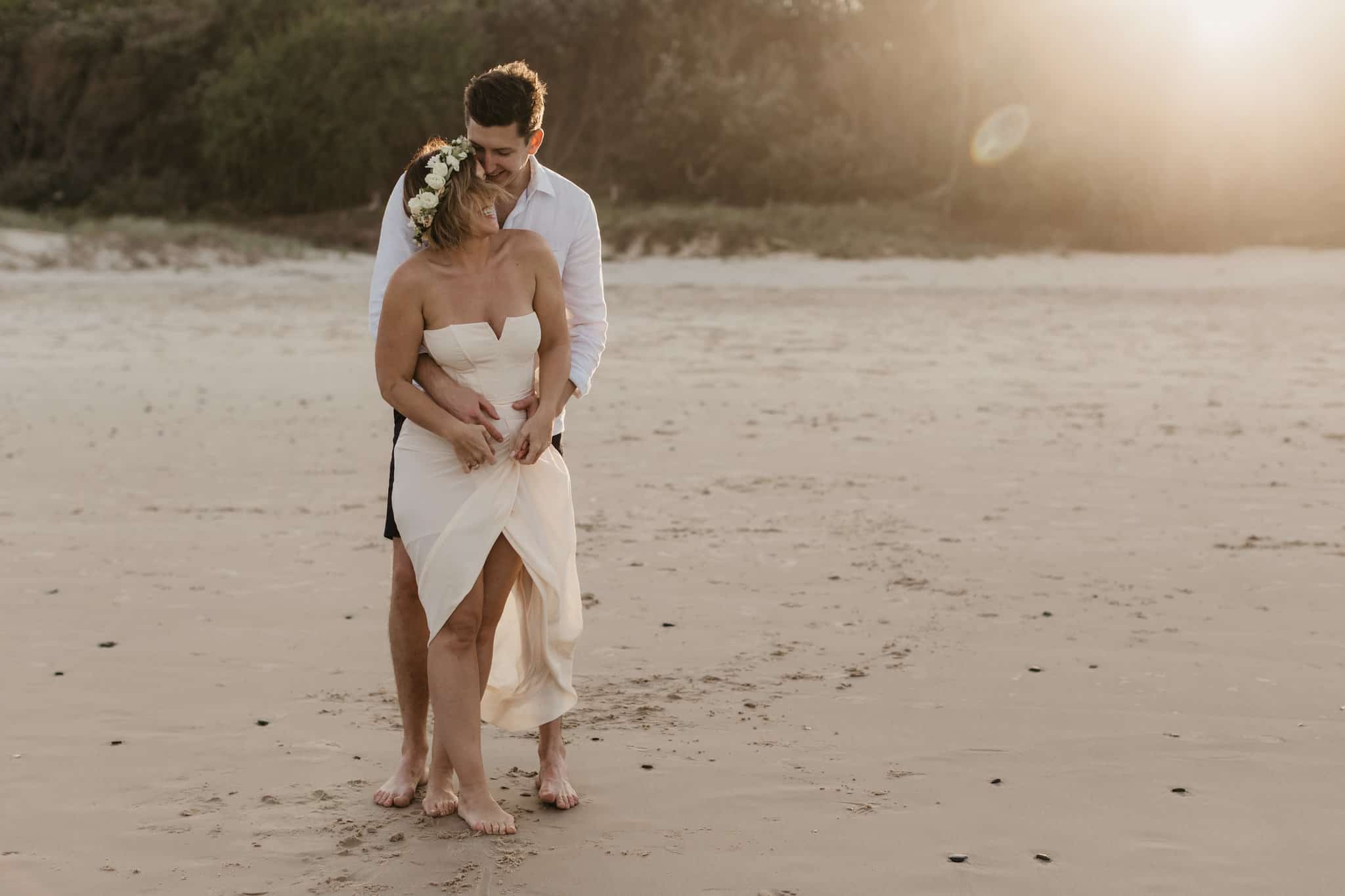 How did you find your elopement photographer?
"I found Ash from Stories by Ash via Instagram. She is just phenomenal and I highly recommend her."
You May Also Like: Brides Are Going CRAZY For These Elopement Announcements
3, They eloped because life became unpredictable
Sometimes all it takes for two people to say a quick "I do's" is after knowing that life gets a bit crazy and remembering today is all you've got because who knows what will happen tomorrow.
If that's you and your person, maybe elopement is for you because no matter what happens, you want to know that you have said your forever with one another!
Perhaps like Shelby and Caleb, some unavoidable circumstances have come up in your life and you are now thinking about eloping.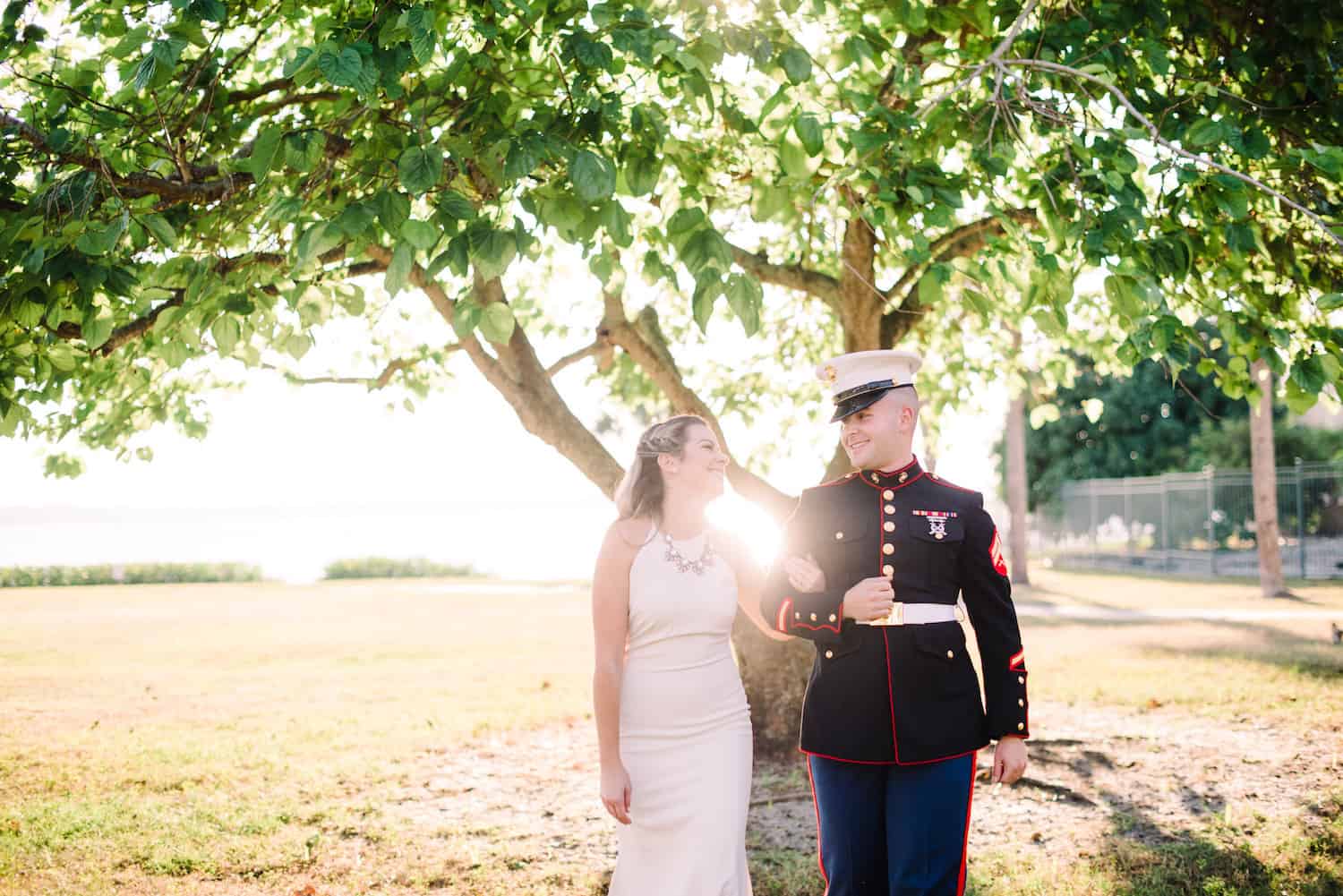 Why did Caleb and Shelby choose to elope?
"We chose to elope because Caleb was being deployed, and to us that made the most sense incase something happened to him oversees. Sometimes unavoidable circumstances come up that make you have to leave your fairytale dreams of a big wedding behind.
But at the end of the day it's not about the wedding, it's about the marriage.
We have always wanted a small wedding, but not necessarily to elope. We have always wanted to celebrate with friends and family, and Lord willing one day when life quiets down we will be able to do so.
I picked the location because it was on the water, and being a Florida girl I wanted it to be outside. My best friend who is a photographer was actually able to come out and capture the whole thing."
Do you have any advice for brides?
"If I could give any future bride advice, I would tell her to be flexible. It's definitely not the easiest thing in the world, but things don't always go as planned. Like our story. :)"
There you are, what did you think about these reasons why these brides eloped instead of having a wedding?
Are you going to be adventurous and just do it? 🙂
Related Posts:
Are you eloping soon?
Create your elopement cards with us! Get $10 OFF your order at checkout now!
Shop All