Planning a wedding is one of the most exciting yet overwhelming things a person goes through. It's full of mixed emotions from happiness, anticipation, anxiety, and a whole roller coaster of feelings. But then the day arrives, and it all becomes worth it once you see your plans come to life and your partner waiting for you to spend a lifetime together. It's a once-in-a-lifetime experience that has to be fully and perfectly captured. That's why during your wedding planning, you'll need to search for the best wedding photographer, and here are the main qualities you should look for:
7 Key Qualities to Look For in A Wedding Photographer
1, Find a Wedding Photographer who is Passionate at Capturing Special Moments
While photography is a profession that entails a high level of skill, it amounts to almost nothing if the photographer is not being genuinely passionate about it. Photographers who are driven by a passion for their craft will produce high-quality authentic work. The wedding field is extremely competitive, and you don't want to hire someone who is doing it just to get recognised or pay the bills. You want someone who loves what they do so much that they are determined to give you their full capability and artistry.
2, Find an Experienced Wedding Photographer who is Versatile
One of the most important qualities your wedding photographer should have is experience in the field. A photographer without a portfolio of previous wedding photos for you to examine is a huge risk to take. Experienced photographers know how to deal with several settings and styles of photography. Their experience will also give you peace of mind, knowing the photographer will create the best possible pictures. Versatility in their work is another essential factor you should consider while also looking at their experience to ensure they are able to achieve your vision.
3, Find a Creative Wedding Photographer
Everyone wants the photos for their special day to be one of a kind. That's why a creative wedding photographer is a must. Photography is an art as much as it is a skill. It needs an innovative sense that will give each photo its own individuality. You don't want a wedding photographer repeating the same poses and style of photography. Instead, you want someone who will guide you in posing in ways unique to you as a couple and the setting.
4, Find a Detail-Oriented Wedding Photographer
A wedding is full of beautiful, rare moments that you'll want to remember forever. That's why the professionals at Kapturly recommend finding a wedding photographer who pays attention to these details. Of course, any wedding photographer focuses on the couple, but a professional photographer will know how to capture special moments among family and friends as well. This is super important because as much as a wedding is about the couple, it's also about friends and family coming together to celebrate. You'll need a wedding photographer who pays attention to lighting, angles, background, and facial expressions to make it all look perfect.
5, Find a Wedding Photographer with Great Social Skills
This is a big one, a photographer without people skills is just not going to work in a wedding with, well, people! A wedding has two families and distant relatives, friends, and colleagues from all walks of life. Your wedding photographer needs to be social and able to communicate with all of them to receive positive emotions and take great pictures.
6, Find a Tech Savvy Wedding Photographer
Both Photography and videography require a lot of equipment, so you'll want to choose a photographer that is familiar with them. First of all, you want to ensure they have the latest tools and software, but even then, anything could go wrong during the wedding. That's why your wedding photographer should be tech-savvy enough to handle any tech emergencies rather than wasting time.
7, Find a Patient and Flexible Wedding Photographer
As much as we want our wedding to go as smoothly as can be, that's not always the case. Weddings are usually hectic, and there's always something changing at the last minute. To not add to the craziness, you need a wedding photographer who understands this and has enough patience and flexibility to adjust accordingly. In addition, you want them to be able to stay calm and collected throughout and still produce great work no matter how many curveballs are thrown their way.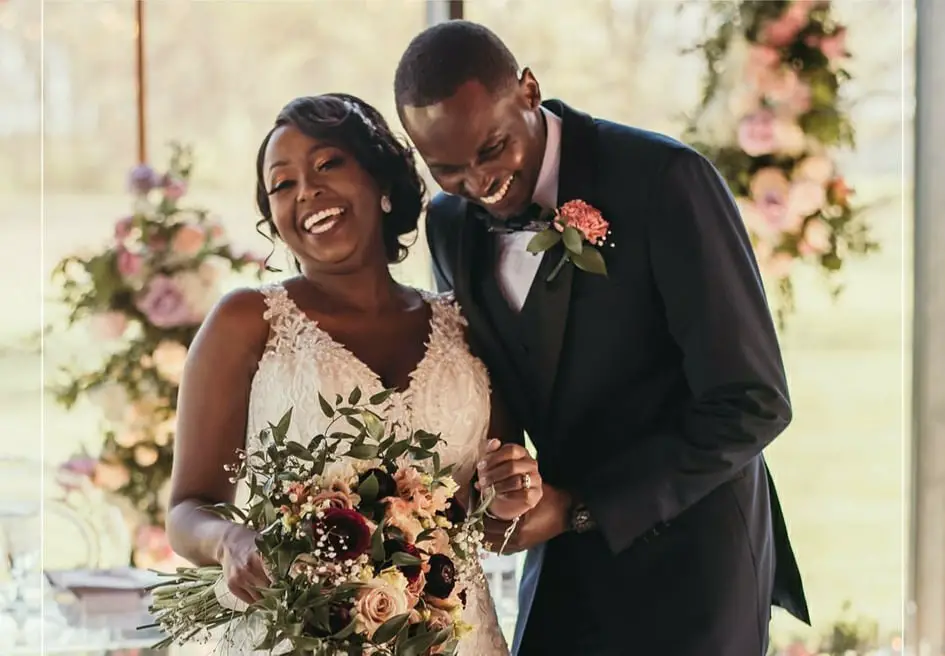 Your wedding day is not just a special day that you work hard to arrange for, it's a milestone in your life that symbolises new beginnings and a happy life shared with someone you love deeply. Now that you know the key qualities in finding the perfect wedding photographer, we hope the search process is much easier for you. As you chat with potential wedding photographers, set a list of questions to ask about their work and their character to understand if they have the attributes you need on your special day. At the end of the day, you want someone who not only has the necessary skills and artistry but also someone who you are comfortable sharing your special day with.
We hope this blog post was helpful to you. Before you go, tell us in the comments which of these qualities is your favourite.
Related Posts:
Looking for the perfect white dress?
Featured photos: Kapturly