Being chosen as a groomsman at your friend's wedding is a huge honor. However, it's also a significant undertaking, as you must help your friend navigate the wedding and enjoy what can often be a stressful and nerve-racking occasion.
Ideally, whether it's a classical or modern wedding, there are typical groomsmen duties that you should fulfill. This goes beyond showing up well-dressed on the big day. Therefore, here is the ultimate groomsman duty checklist to help you learn what's expected of you before, during, and after the wedding:
1, Help In Picking The Ring
The groom might request you to accompany him for ring shopping. In that case, your duty as the groomsman is to help him find the perfect ring for his special day. Usually, the groom will decide on the color, cut, and design based on his individual preferences or their agreement with the bride.
However, your presence will give him moral support. Also, it's good to do some research beforehand so you can share helpful opinions when required. For instance, if you know a good vendor, you can recommend the best place to shop for mens rings. Notably, ensure the jewelry designer can ease the decision-making process and help the groom select a stylish ring that matches his personal style.
2, Get A Good Wedding Gift
Usually, the wedding party members, including the groomsmen, get a wedding gift for the newlyweds. It's an excellent way to congratulate the couple and wish them well as they start a new chapter in their lives. Therefore, you'd want to choose the best present for the couple.
If you're unsure what to buy, check out their gift registry. Alternatively, you can search online for the best groomsmen gift ideas. Also, as groomsmen, you may decide to get matching gifts. It's something fun to do together and makes everyone feel included. However, if finding a matching gift is challenging, you can always hand-pick a personal gift for your friend. It will definitely feel more special.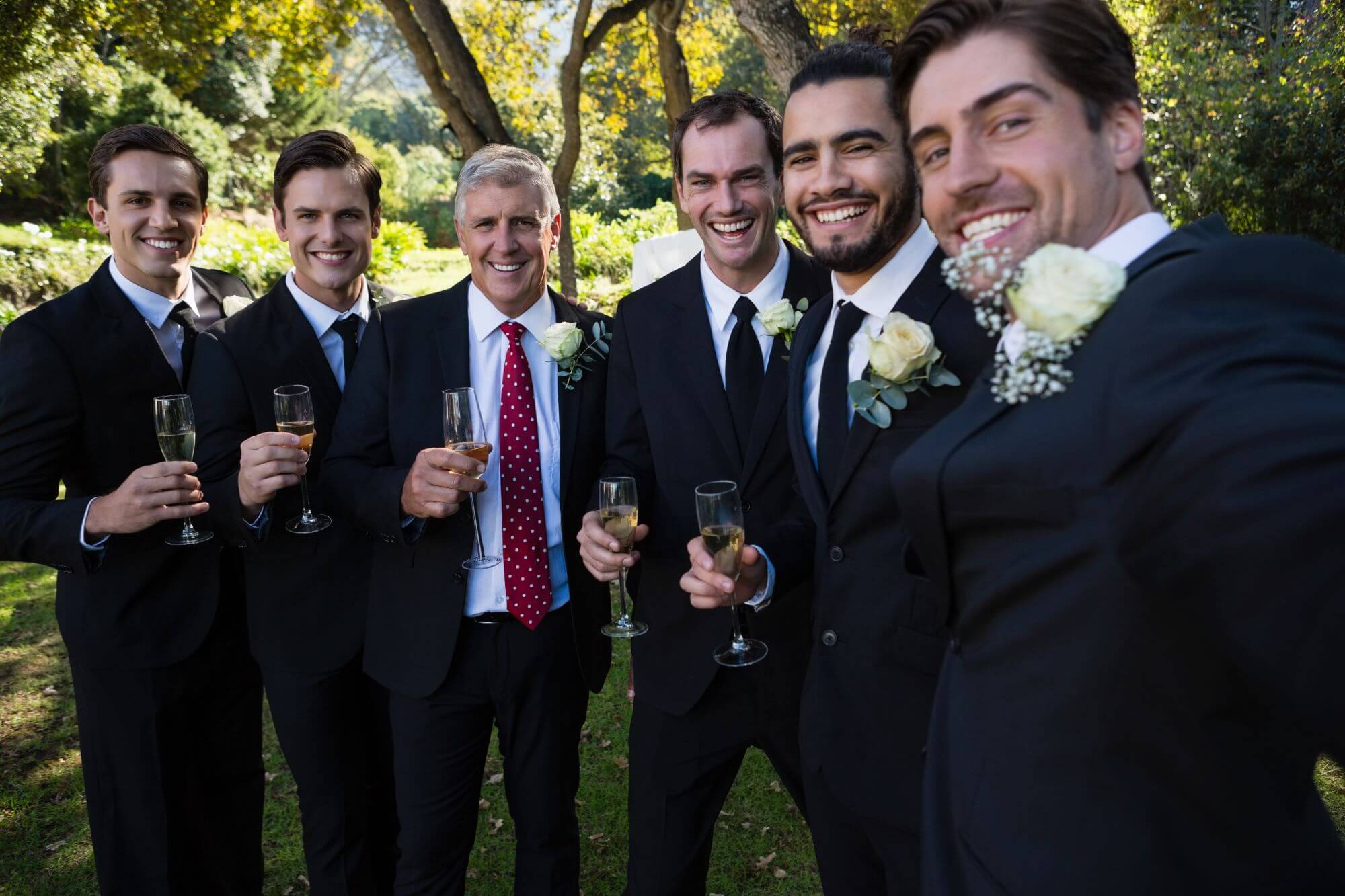 3, Get Your Wedding Attire
Typically, every groomsman is responsible for getting their wedding attire. Usually, the bride and groom will recommend the type of attire you're expected to get. Also, they may ask for your input on this. However, afterward, you'll be in charge of the rest of the work: buying, renting, or tailoring the attire.
Therefore, whether you want to rent, purchase, or get a custom tux made, it's best to do it early to avoid last-minute dashes. Generally, you must have the proper and complete attire on the wedding day.
4, Plan The Bachelor Party
The bachelor party serves as a stress reliever and hypes the groom for the big day. And while traditionally, it's the best man's job to plan it, as a groomsman, you can lend a hand to ensure you throw a fantastic party for the groom.
Different preparations for the bachelor party include selecting the venue, booking dinner reservations, or picking the proper attire. Therefore, you may choose to oversee a particular task. Also, you can consider paying some party expenses.
5, Be There For The Groom
One of your most vital duties as a groomsman is to support the groom. In that case, you should be prepared to be there for him before and during the ceremony. Below are some things you can do:
Help him get ready
Ensure he gets to the altar on time
Keep him calm and collected before and during the wedding
Stand alongside him as he exchanges vows, rings and signs the marriage license
Most of all, as a good friend, offer the groom all your love and support as he marries the love of his life.
6, Be The Life Of The Party
Your other key role as a groomsman is to add positive energy during the event. Here are some ways to make the party livelier:
Interact with wedding guests and get them mingling
Round the guests up for group photos
Keep the dance floor filled
Make a great speech if you're asked to
Generally, you should do everything possible to bring life to the party and ensure everyone has a great time.
7, Send Off The Couple
As the wedding ceremony ends, ensure the newlyweds are properly sent off to their honeymoon or hotel. Also, you may stay behind to help clear the venue and verify that all vendors have been paid. Additionally, you can help collect all the wedding gifts and keep them in a secure location.
As a groomsman, you're a special part of your friend's wedding. Notably, you also have some responsibilities to help make the day successful. Therefore, the above is the ultimate groomsman duty checklist to assist you in mastering your role. Most importantly, ensure you give the groom all the support he needs to achieve his dream wedding.
There you have it, we hope you got something out of our ultimate groomsman duty checklist. Let us know when you're going to be a groomsman for your mate!
Related Posts:
Looking for a nice men's watch?