Have you got some nice photos you have taken previously and want to add more life to them? Image repurposing may be the option for you! It's the creative way of recycling existing images and delivering them in a revised version in order to extend their range and duration. It's enticing to jump straight to media platforms with your photographs after you've got them, and you can. However, there are a great deal of different beautiful ways to repurpose them.
Without further ado, let's get into them!
1, Create a Unique Canvas Print
Making your priceless moments last eternally is the ideal route to repurpose your photos. Canvaspop's custom canvas print is sure to live up to expectations for those occasions you'd like to share with everyone else.
Simply upload a photo from your engagement shoot or newborn photography session to get started. Almost any size of the image will suffice and you can find something that suits your needs. Select from a few of their proposed dimensions, as well as edge and framing selections (if desired), to create a one-of-a-kind print.
They will offer you a complimentary digital image proof to review once their artists have done making your print view. They are here to collaborate with you to ensure that your purchase is flawless before it goes to press.
The remnant will be taken care of by them. Your artwork will be handcrafted and shipped to you in a matter of days! How exciting is that?
2, Build a Picture Calendar of Your Own
The concept is straightforward. Simply attach your images to the top of a wide board or sturdy paper, then add a simple calendar for the following year on the bottom. You can also modify it and produce a terrific gift for anyone you think about by using a new picture for each period, filling in the customised calendar with important milestones of your dear ones, or using a new concept for each season.
Your photographs should always convey the story of your life in some way, shape or form. These are the kinds of events that need to be commemorated, and what an authentic way to let your photos tell your life story.
3, Use Them As a Background for your Posts
Do you have high-resolution images that you have only ever used once? Use them as backdrops for your social media posts. You can even blur these photographs for a special effect and use them as the backdrop for quotations you collect from blog articles or start sharing them on the side to bring attention to a former project.
4, Construct a Mosaic of Photos
If you're handy with a set of scissors and a bottle of glue, a photo collage is a fun hobby.
Choose a subject (your family, a specific decade, a particular event, or anything else like that) and then snip out individuals, locations, and stuff that match the concept from your old images.
Then, using glue, adhere all of the picture printouts to a flat board (or plate) and organise them in a manner that makes a statement – or is purely unpredictable. It's entirely up to you!
Your picture collage can be displayed in a variety of ways. You might show the collage in your house or at work during the holidays if you based it on a festival like Christmas or special days.
If the subject is more timeless (great experiences with relatives and friends, for instance), you may place the montage on a prominent display at your home.
5, Make Photo-Based Present Cards, Greeting Cards, or Postcards
You can always use your images to make one-of-a-kind tokens that can add a personalised feel to a tastefully wrapped present or serve as a beautiful remembrance of memorable experiences if used as postcards.
You can also select a set of images (friends and relatives, a favourite occasion over the years, etc.) and then identify people, locations, and stuff that fit your subject.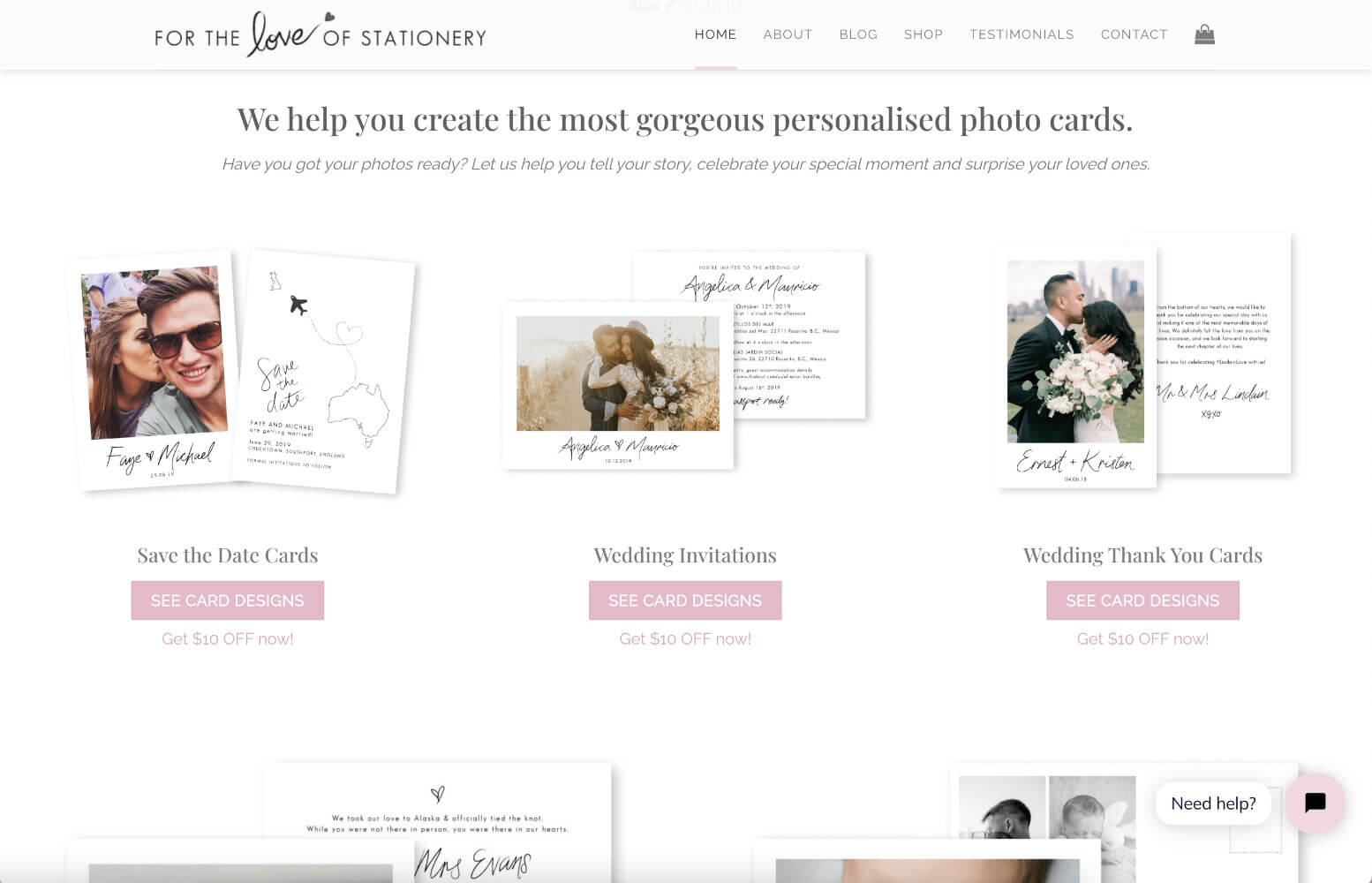 If you are looking to create custom picture cards, check out our collection here.
6, Retain and Maintain Your Photographs for the Next Generation
Anyone wishes that their old images will last a lifetime, particularly when they represent good times shared with family and friends. On the other hand, paper photographs aren't made to last a century, and if not adequately cared for and preserved, they can degrade and perish in a matter of years.
Many families like to turn to experienced picture preservation solutions like Image Restoration Institute to give their old pictures a new lease on life. Photo preservation services can digitise and repair your photographs to their former brilliance if you have a lot of outdated albums crowding up your house.
If you have your experiences professionally recovered, you will have electronic files of your most special recollections, which you can share personally with friends and relatives via social networking sites or email. In addition, your digital portfolio will be accessible to future generations.
7, Your Photo Recollections Will Light Up the Room
Find jars or cups in which to place candles and print off some of your best images. Select and cut your photos, then wrap them all-around glass to illuminate your environment. Even in the light, the candle holders are lovely. Make sure your photos are safely kept away from the actual candlelight to prevent starting a fire!
It's said that a photograph is worth a million words. Old images are unique and priceless, but they use a significant amount of storage space. Today we have many creative ways to preserve or repurpose old images without simply tossing them out or sending them to the recycling facility as discussed above.
We hope you enjoyed all the ways to repurpose your photos! Let us know your favourite way or if you would like to make a suggestion in the comments below.
Related Posts:
Looking for practical gifts for your loved ones?