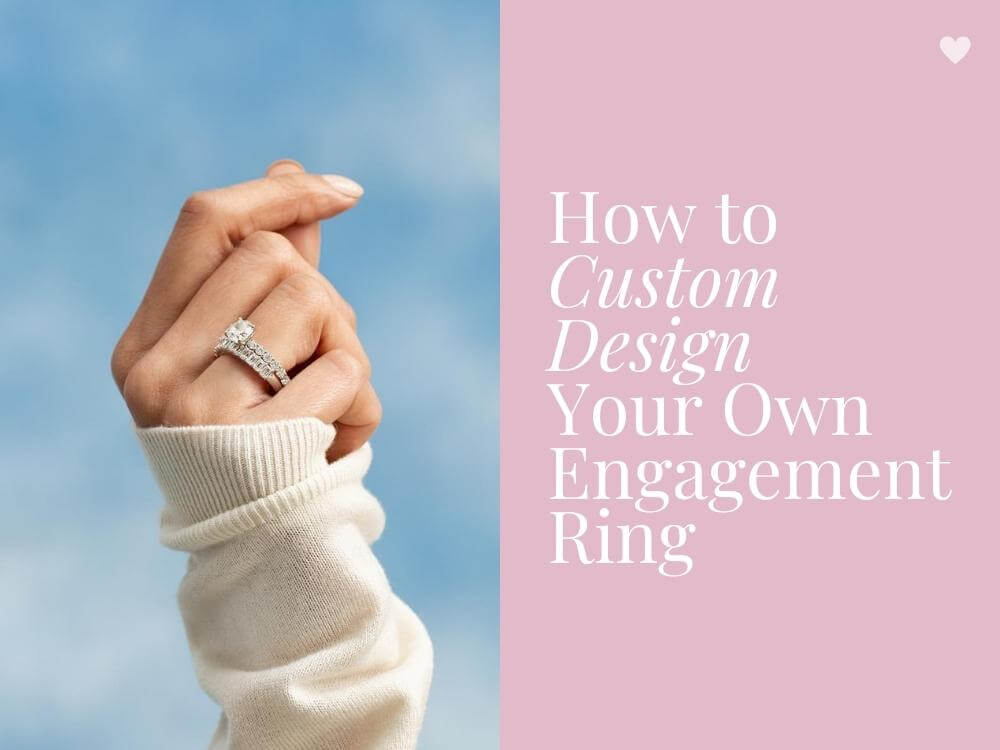 Everyone dreams of giving their partner the perfect ring they deserve. In 2020, the average American couple spent just over $3,700 on an engagement ring, in the hope that it will be worn forever. Understandably, with such an investment, you want to ensure that it's just right for you. But where do you start with designing one of the most significant pieces of jewelry you're likely to buy in your lifetime?
Online jewelers are making the process easier, offering a wide range of stunning options to browse through. However, before diving head first into your search, there are a few key aspects to the design of your dream ring that you will need to consider.
3 Things to Consider when Custom Designing Your Own Engagement Ring
Metal and Setting
Finding the right metal and stone setting combination is the first step in creating your personalised ring. The most popular metal choices for engagement rings are typically yellow gold, white gold or platinum. However, if you want to break from the mould and create a more distinctive ring, some jewelers will offer alternative options, such as palladium or rose gold.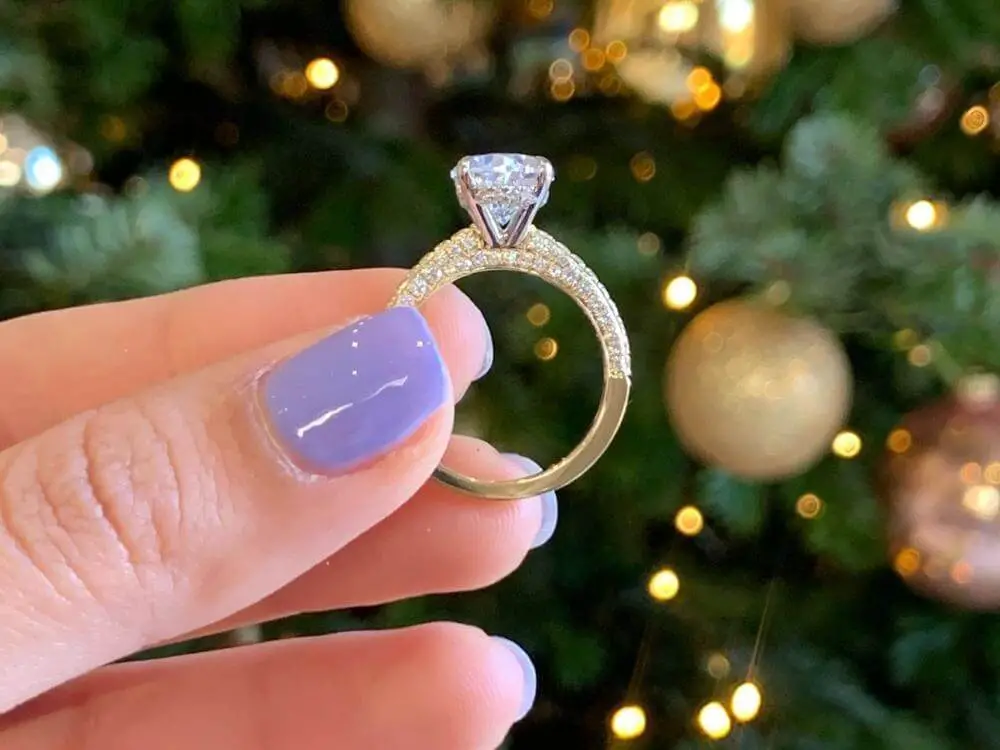 When it comes to the setting, you will have more freedom to find a style that really suits your partner's tastes, and be creative with your design. The classic engagement ring design features a diamond in a solitaire setting, and it remains a popular choice for many couples.
But, for someone with a penchant for retro fashion, for example, you might opt for a vintage setting. Or, if they're eager to show off the diamond as much as possible, perhaps a tension setting might suit them best. Be sure to consider your partner's lifestyle and tastes before deciding on your ring's setting.
Gems
If you're set on finding a diamond ring, you'll never be short of options, with some retailers offering over 500,000 different styles of natural diamonds. However, if this isn't the way you or your partner want to go, there are plenty of alternatives available.
Perhaps they'd prefer a different type of central stone, such as a ruby or emerald. These gems are generally much more affordable than diamonds, and are an easy way to make your ring stand out from the crowd. For an even more personal touch, why not incorporate your partner's birthstone? Ask your jeweler whether adding their particular birthstone to the ring is a possibility, or even a gemstone made of their favourite colour.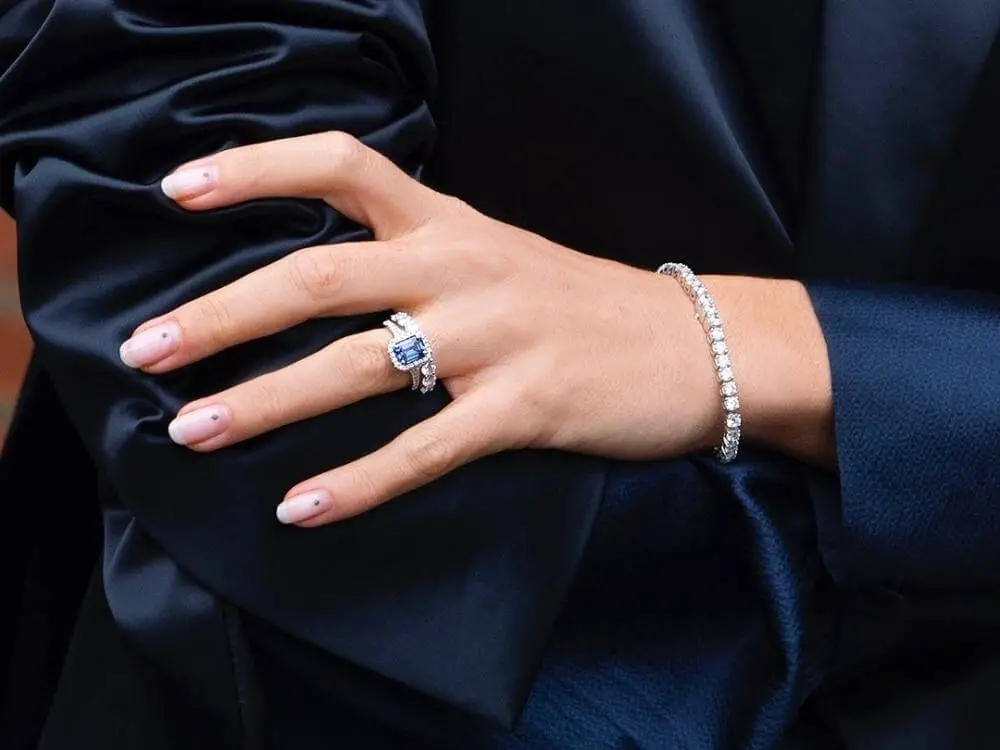 Personalisation
Beyond choosing your gem, metal and setting combination, there are several different finishing touches you can add to customise your ring further. Adding an engraving is one such way that you can make the ring completely unique.
Perhaps you want to inscribe the date you're planning on proposing, or even just your initials. Some retailers also offer the chance to engrave different symbols, such as religious signs. If faith is something that's particularly important in your relationship, consider personalising your ring in this way to represent this aspect of your lives and make the ring even more meaningful.
It goes without saying that perhaps the most important customisation you'll make is the sizing of the ring. To ensure you get the ring sizing right, ask for help from friends and family, or borrow an existing piece of the jewelry as a comparison.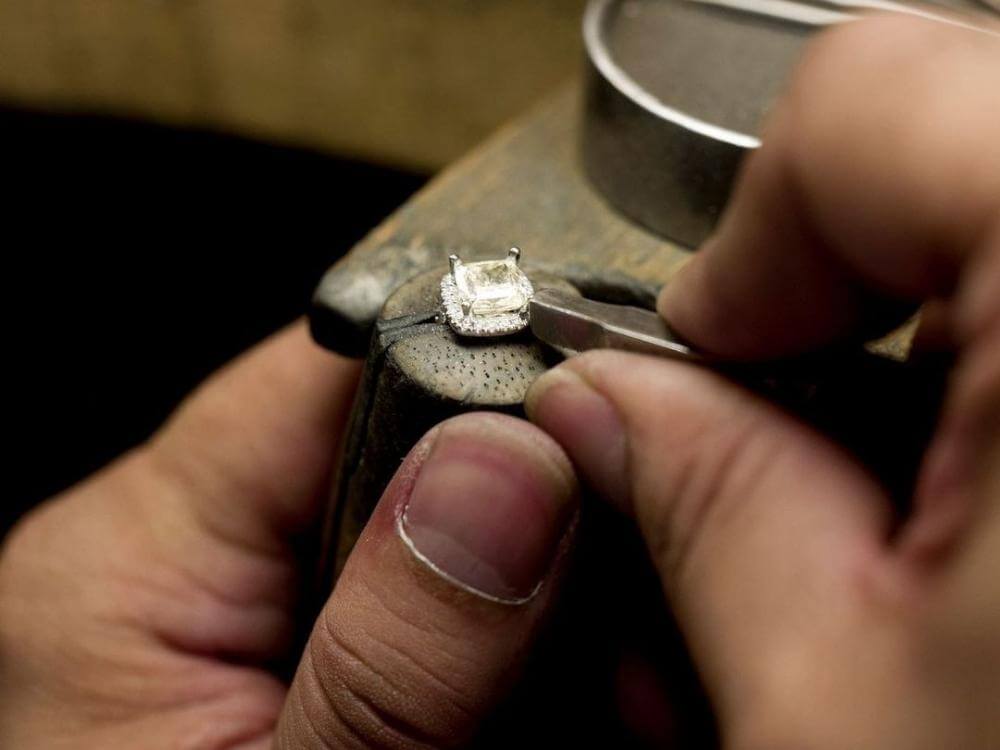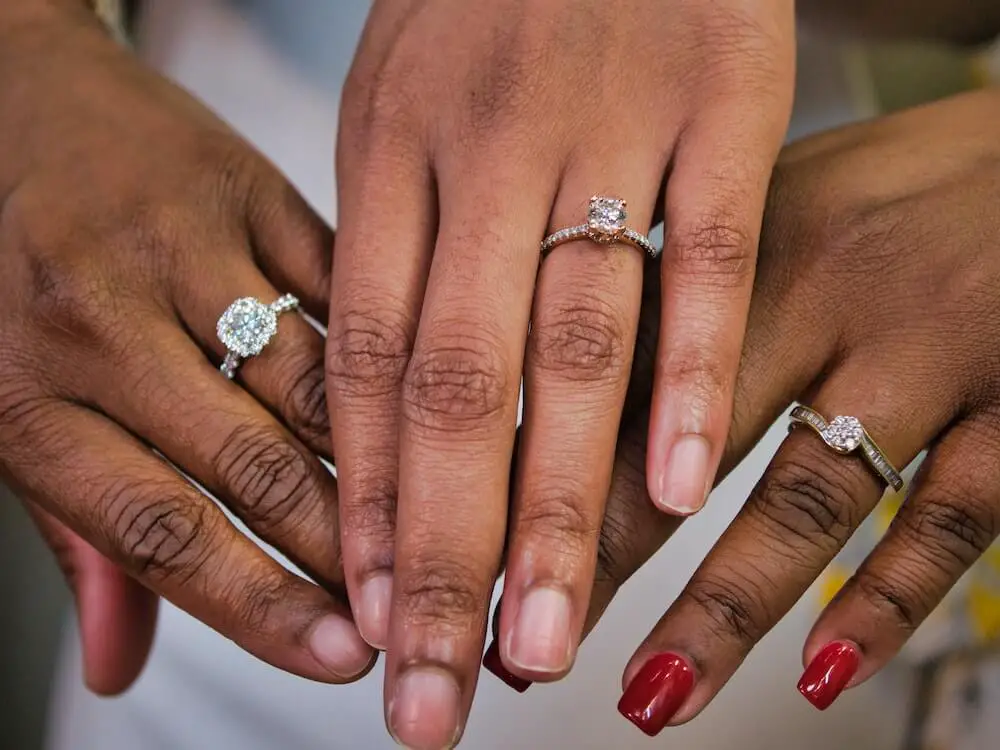 There you have it, we hope this blog post helped you with custom designing your own engagement ring. What are your preferences when it comes to personalising your special ring? Let us know in the comments below 🙂
Related Posts: