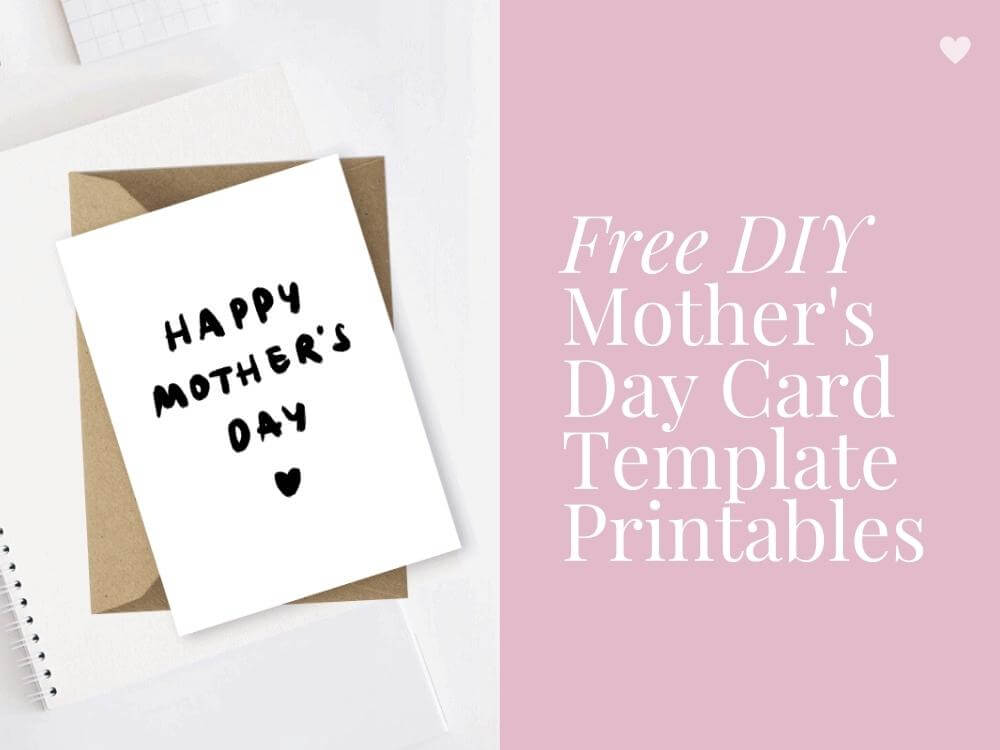 Mother's Day is fast approaching! You've got the perfect gift and everything… Ahh wait, did you forget to get a Mother's Day card? Don't worry, we've got you covered with some gorgeous FREE Mother's Day Printables.
A handwritten card makes it so much more special because it is filled with your personal message to your mum 🙂
With everything going on around the world, it's totally understandable that it might have slipped your mind.
If you need a last minute Mother's Day Card, you are at the perfect place!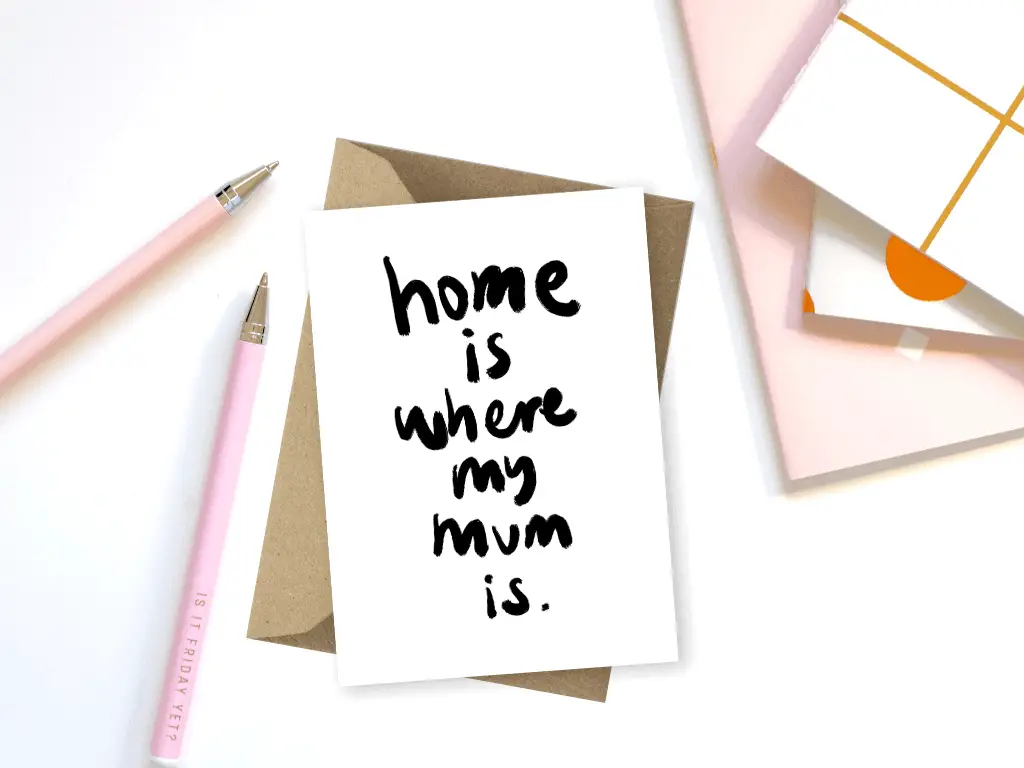 "Home is where my mum is" because let's be honest, there's nothing compare to your mother's love and her cooking.
A few things you will need:
• A piece of thick paper
• A pair of scissors
• An envelope (that fits a 4 x 6″ card)
Obviously you will need a printer to get this Mother's Day card printed. You should be able to find these items around the house 🙂

I came across this quote "Mother: a title just above Queen" on Pinterest and just loved it. It could not be more true! This inspired me to create this card "Queen Mama" for all the Queen Mamas out there 🙂
The Mother's Day card template is super easy to follow.
It clearly shows where you need to cut and all you need to do is fold it in half right in the middle.
And voila, you are good to go 😀

Create your own minimalistic Mother's Day card to wish her the happiest day ever because she deserves it!

If you prefer something nice and simple, this "Love you" card is for you. You can fill it with your own personal message in the card.
Your mum will absolutely love this Mother's Day card with your gifts and flowers!

Because nothing can compare to her cooking and she's the best at feeding you 😛
Download your favourite Mother's Day Card here:
• Click here to download "Home is Where My Mum is"
• Click here to download "Queen Mama"
• Click here to download "Love You"
• Click here to download "Happy Mother's Day"
• Click here to download "Thank You for Always Feeding Me"
Which one is your favourite design? Let us know in the comments below which one of these FREE Mother's Day Printables you've chose for your mum x
Jessica from Baby Jumpie used our free printables "Thank You for Always Feeding Me" and "Queen Mama" and created them with her kids for Mother's Day. How cute do they look next to their yummy breakfast? 🙂
How fitting for thanking their Queen Mama for always feeding them!? 😛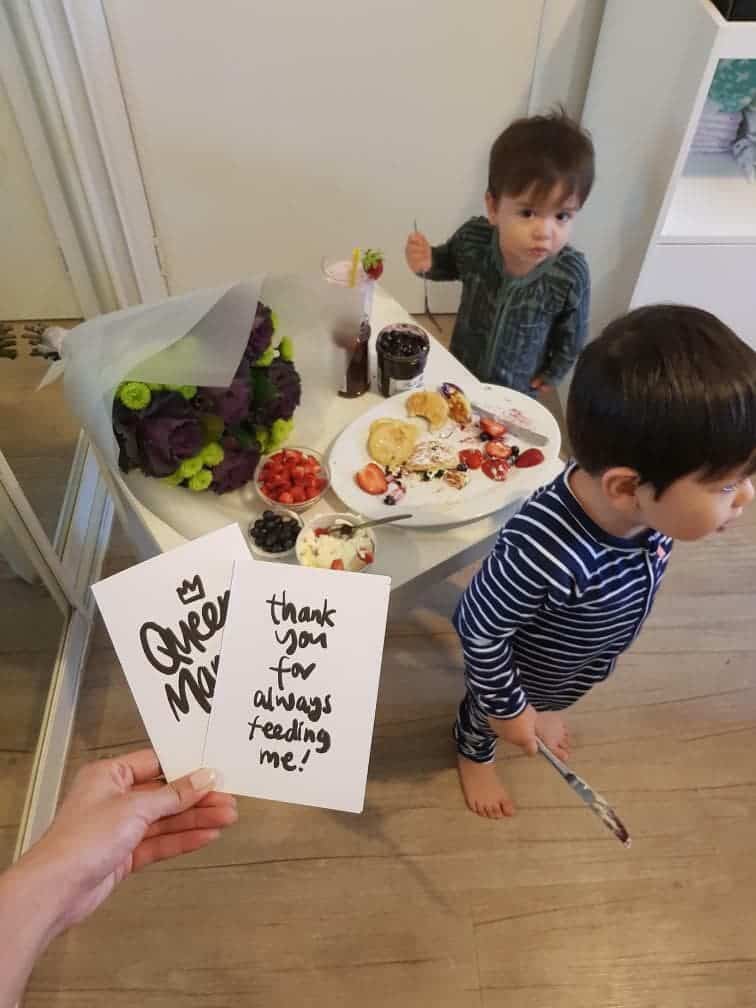 Photo Credit: @babyjumpie
You May Also Like: Free Mother's Day Cards Template – Free Printable Downloads
Mother's Day Gift Ideas You May Like: