Getting married is one of the best days of your lives and it's even better when you can follow that up with the honeymoon of your dreams. There are many places that come to mind when choosing where to go for your honeymoon. It can be difficult to decide exactly where to go when there are so many fantastic spots to spend your first few days as newlyweds. It depends on whether you want to sit on the beach and soak up the sun, take a hike in the woods, or climb a mountain. Whatever you choose, you are going to have an amazing time together!
Let us help you with these 7 tips for choosing where to go for your honeymoon.
1, If you have a love for history and culture, go to Athens, Greece.
Athens is an ancient city with a lot of history dating back to the 11th millennium BC. In fact, it's one of the oldest cities in the world. Not only is it beautiful, it also has a warm climate all year long with an average temperature of 20°C (70°F) making beaches very popular, and there are over a dozen nearby.
When in Greece, you cannot miss out on trying some of the local cuisines like Moussaka, Saganaki, and Souvlaki. During the day, you and your person can visit the ancient sites of Athens including the Parthenon of Acropolis and Temple of Zeus. What else? You can stroll through the National Gardens, take a cruise on the Aegean Sea, and shop at the local markets. No doubt you'd want to get some antique knick-knacks or handmade sandals as souvenirs. Don't let heavy bags slow you down as you continue to explore the city. Instead, drop off your purchases and belongings at a luggage storage locker in Athens and keep the day going!
2, If you love all of the fun water activities, go to Cancun, Mexico.
Of course, Cancun is one of the top spots for honeymooners and you'll see why once you get there. Located on the coast with tons of sandy beaches and resorts, the city is a favourite for all sorts of vacationers. It's always warm so you won't need a coat or snow boots, but you'll definitely need sunscreen!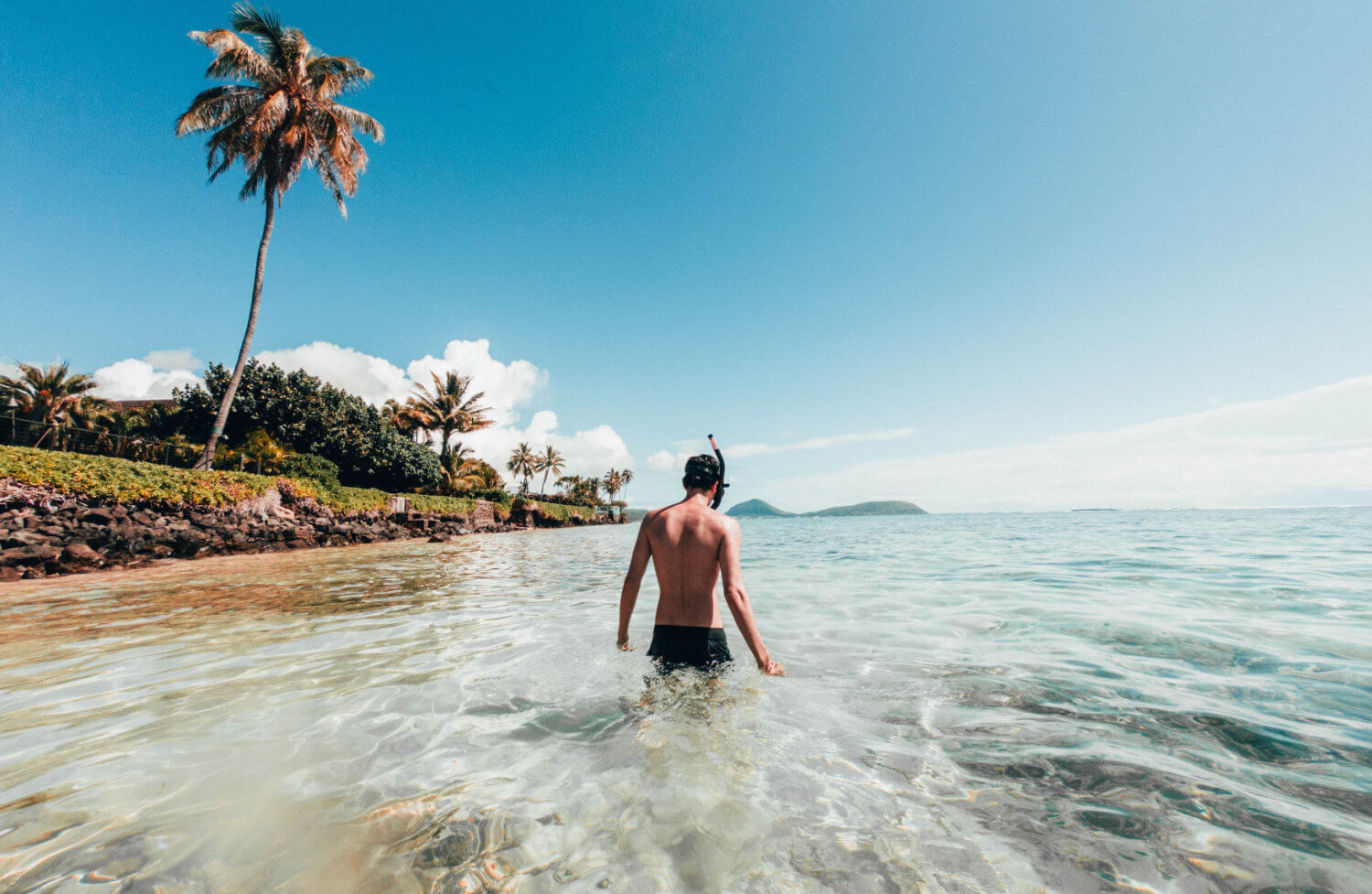 Like Athens, Cancun is also an ancient city with some fantastic Mayan ruins to visit. Be sure to include San Gervasio, Tulum, and Uxmal in your itinerary. But most people come for the beach activities like diving with the dolphins, boat cruises, snorkeling, kayaking, and swimming. Don't miss Xcaret Park where you can explore underground rivers in the Caribbean!
3, If you enjoy sightseeing and visiting World Heritage Sites, go to Cape Town, South Africa.
Now Cape Town may not be as well-known as the others, but it really should be! By not being the most popular honeymoon spot, it means that you and your person can enjoy the sights without having to deal with the crowds. Winning! Some of the favourite spots include Boulders Beach, Cape of Good Hope, and Cape Point.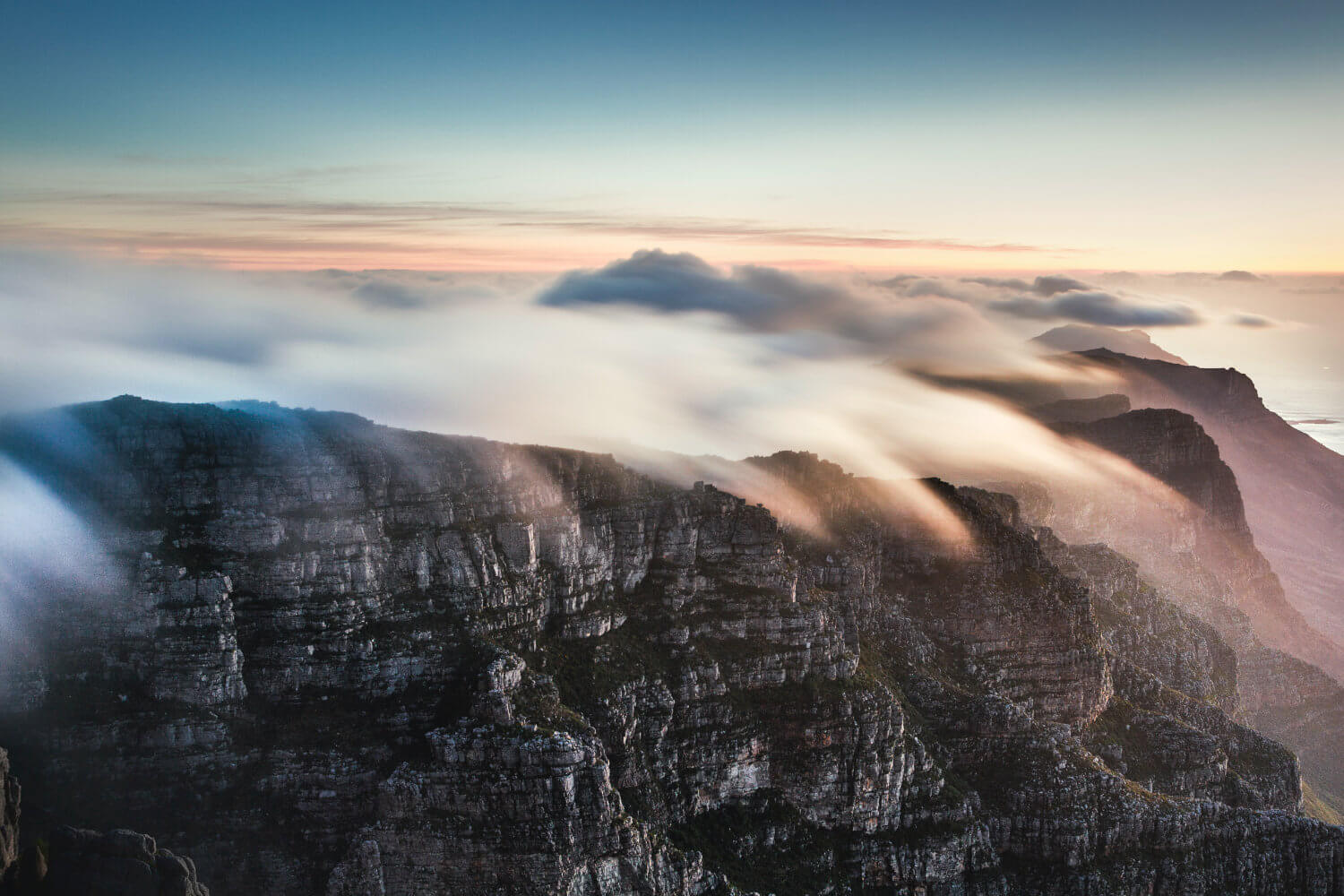 If you want to see the most breathtaking view in Cape Town, make sure you start your morning early to take the trail to Table Mountain. Such a romantic spot with the most gorgeous view! You can go for a hike or just stand there and take it all in…
Robben Island is another must-go spot where Nelson Mandela spent most of his prison sentence before becoming the President of South Africa. Make sure you make time for this if you like visiting World Heritage Sites. Definitely a one in a lifetime experience!
After that you can visit the Kirstenbosch National Botanical Garden which is another World Heritage Site and is absolutely beautiful with 1,300 acres of flora and fauna. A fantastic place to get some photos done as a married couple!
4, If you love the sun and can't get enough of the beach, go to Maui, Hawaii.
Aloha! Unlike the white sand beaches of Florida and other coastal cities, Maui is famous for its black sand beaches due to the volcanic rock. It's the second-largest island in Hawaii and boasts some of the most beautiful beaches in the world.
Romantic sunsets along the beach in a city where it's always warm and sunny will never get boring no matter how long you are there. Even those who live there feel like they are vacationing when they hit the beach. Other popular activities include whale watching, hiking, and trying the local delights at eateries around town. Make sure you attend a traditional Hawaiian party aka a luau while you are there!
5, If you are a sucker for love and romance, go to Paris, France.
The Eiffel Tower is typically the first thing on everyone's list when they go to Paris, and it certainly is a sight to see. The 1,063-foot-tall structure was built in 1889 and is the most visited landmark in the world. Go on up with your person to the observation deck on the champagne bar for an amazing romantic night! L'amour est dans l'air!
Another famous spot in Paris is the Louvre Museum, which is the largest art museum in the world and the home of the Mona Lisa. You can find it in the Louvre Palace on the bank of the Seine River. Last but not least, don't miss the Notre Dame Cathedral, Triumphal Arch of the Star, and Versailles Palace around the city.
6, If you are a lover of art and architecture, go to Venice, Italy.
The City of Venice is actually a group of 118 islands separated by canals but linked by more than 400 bridges. This is why the gondola is the easiest and most popular transportation in Venice. And there is nothing more romantic than being taxied along the water by a gondolier while you sip wine and eat cheese. Yes, please!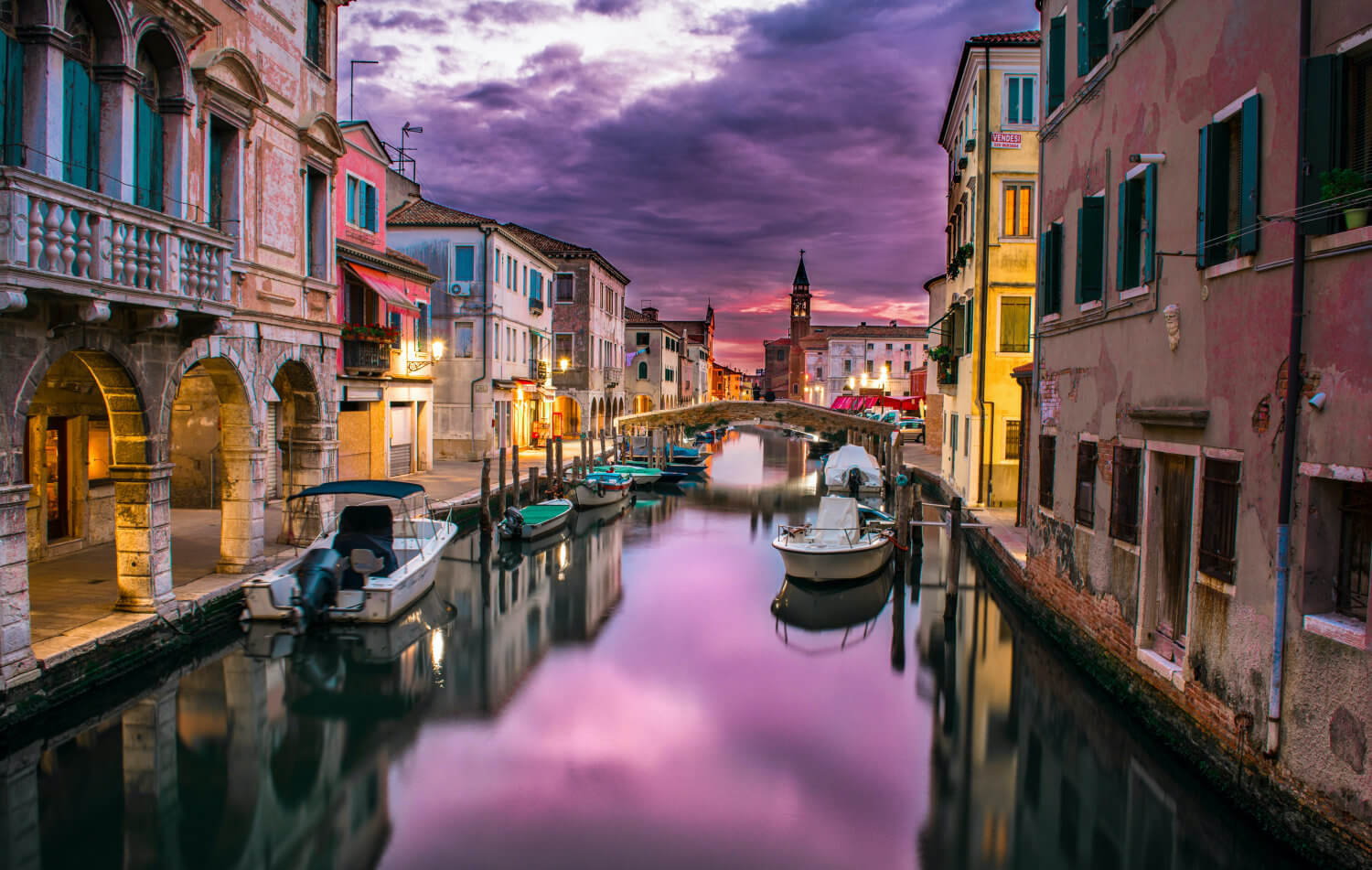 You should also visit the famous attractions like the Doge's Palace, St. Mark's Basilica, and the Piazza San Marco. If you love Picasso, Duchamp, and Metzinger, visit The Guggenheim Museum to enjoy their life works. Definitely a must-see!
Fancy to visit some of the famous bridges? Make sure to check out the Bridge of Sighs, Ponte dell' Accademia, and the Rialto Bridge.
7, If you are all about the extravagance, go to Zurich, Switzerland.
Being the largest city in Switzerland, Zurich is a popular vacation spot for honeymooners who want to have a fancier holiday than others. This gorgeous place was founded by the Romans in 15 BC and has many historic spots to see in Old Town. If both of you love nature, Uetliberg Mountain is also a great spot with stunning views of the Alps.
After all the sightseeing and fine dining, you may want to visit Lake Zurich for something fun! The lake is popular for swimming, boating, and just about any other water sport. Both of you can also check out the prehistoric pile dwellings around the lake. Did you know? The stilt houses were built sometime between 5,000 to 500 BC and are well-preserved archaeological sites. Seriously so worth seeing!
Besides taking lots of photos, another important part of visiting different cities is trying the local cuisine. Make sure you try the world famous chocolate in Zurich, the quiche in Paris, the Gatsby in Cape Town, the ceviche in Cancun, just to name a few. Wherever you go, the most important thing is to enjoy your first vacation as a married couple!
What did you think about our honeymoon destination suggestion? Let us know where you've decided to go for your first trip together.
Related Posts:
Looking for a cute floral print dress?