Congrats, did you just get engaged? 😀 Are you looking for some wedding planners and bridal organizers?
Eeeeeek… This is such an exciting time for you (and your person)!
Hope the proposal was everything you ever imagined and more.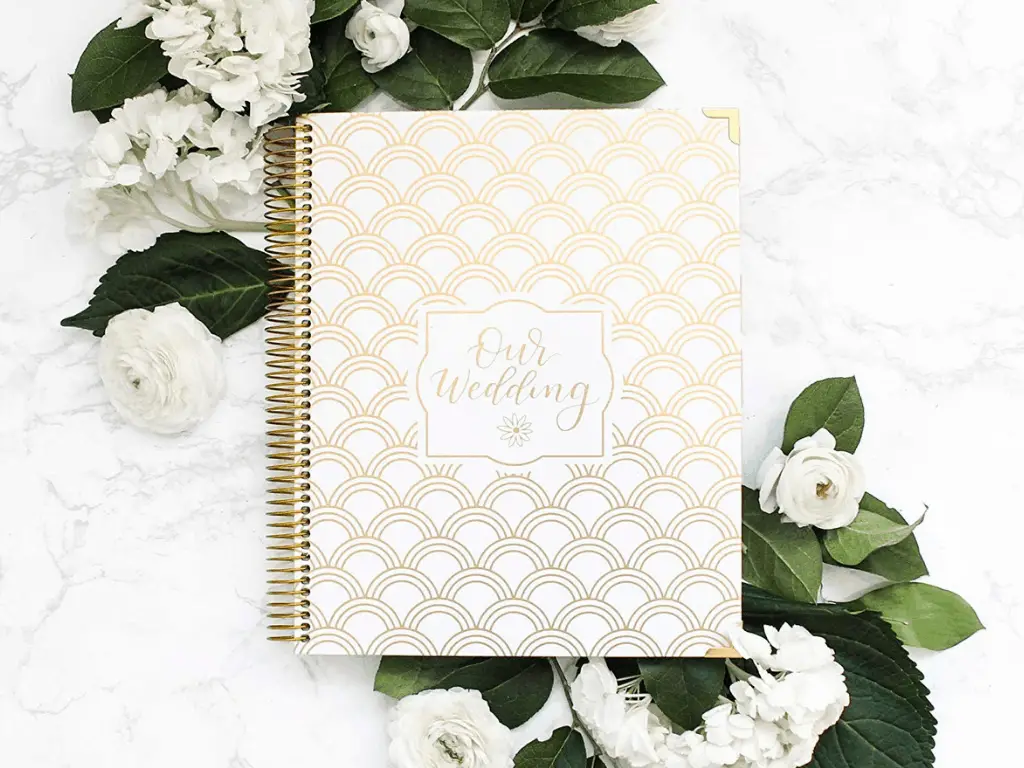 Now that you are engaged, what we would like to do is help you feel super organised to planning your dream wedding!
Something that will help you with your budgets, checklists, guest lists, bucks and bachelorette parties, seating arrangements, gift registry (and your honeymoon!!).
Phewww… that's not even everything BUT let's just say pretty much every aspect of your perfect wedding is covered!
What's better than having a gorgeous wedding planner to get those things done, right?
You are here because you are on the lookout for some gorgeous wedding planners and organizers (if you are a friend of a bride, probably an engagement gift for your brides, right?)
Whatever it is, you will love these gorgeous wedding planners and bridal organizers that will help you plan your special day.
In this blog post, you will find a mixture of gold foil wedding planners, floral wedding binders, minimalistic bridal planners, pink bridal organizers and more…
Since some brides love the hardcover planners, others prefer the ring binder style, you will see a bit of both!
Are you ready? 🙂
FTC disclosure: This post contains affiliate links, which means we may receive a commission for purchases made through the links.
MUST HAVE Wedding Planners and Bridal Organizers for Brides:
1. C. R. Gibson Wedding Planner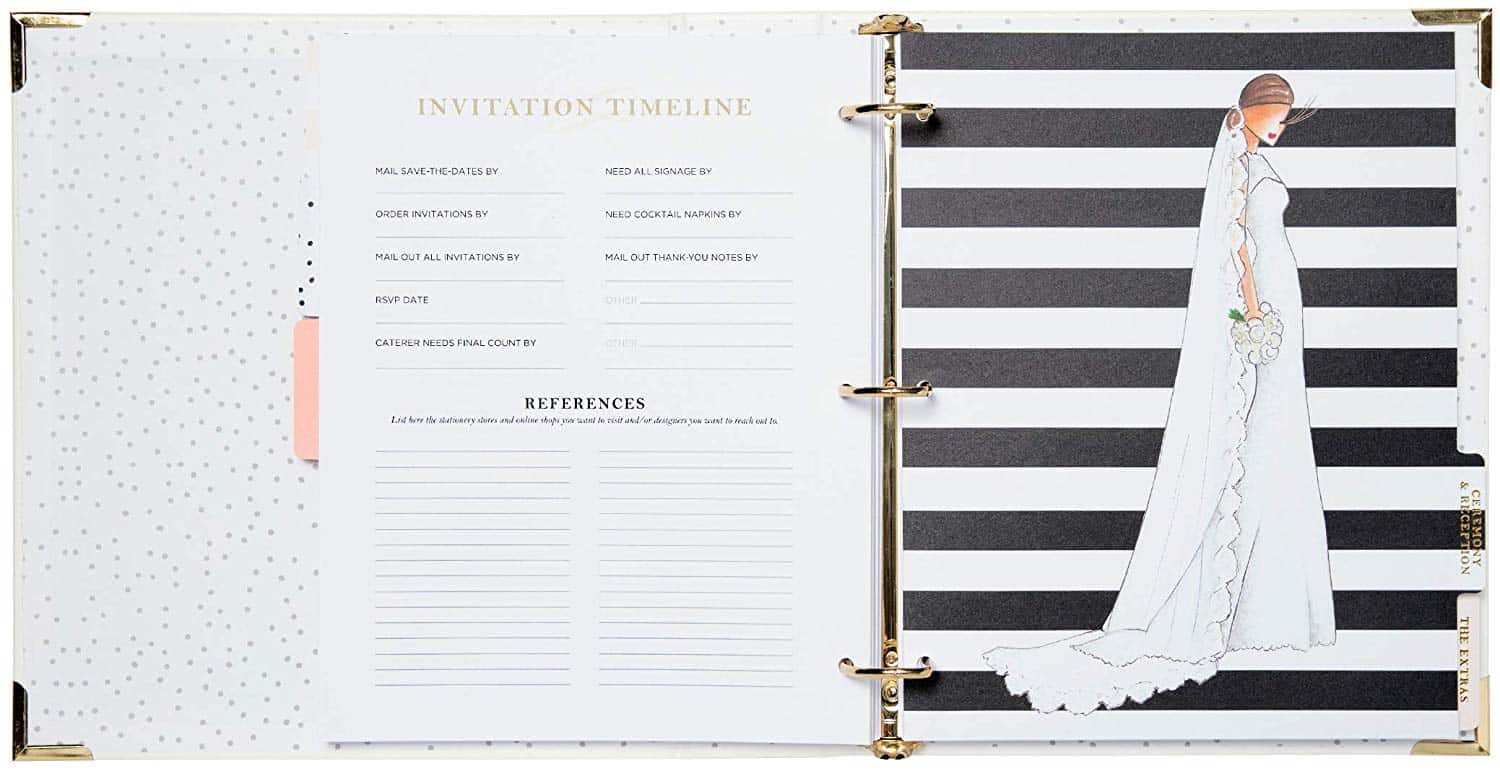 2. The Ultimate Wedding Planner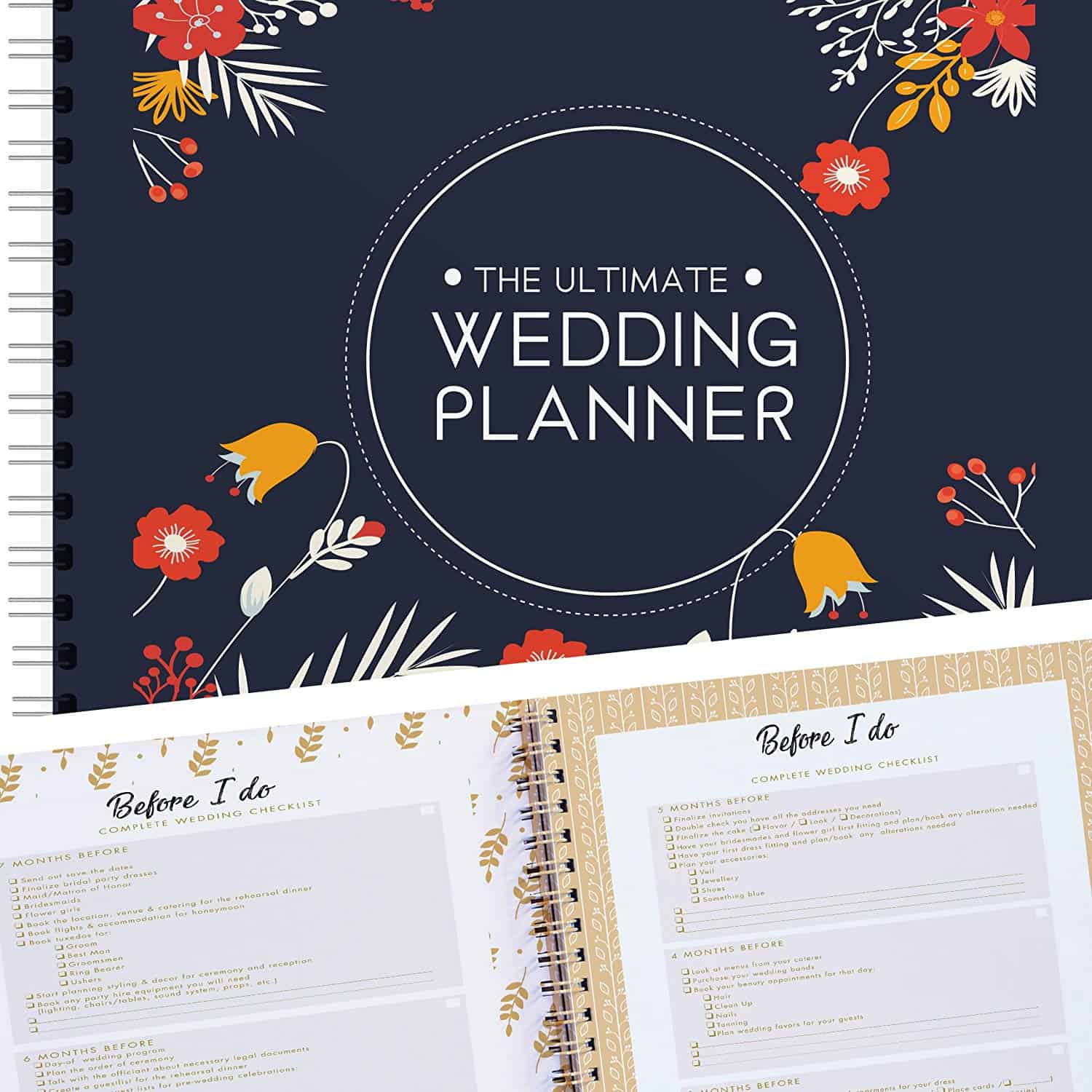 Oh don't you just love checklists?
They definitely make me feel super organised and productive!
You May Also Like: 3 Reasons Why You Should Really Use Appy Couple
3. Kate Spade York Bridal Planner
4. Bloom Daily Undated Planner
If you love gold foiling, you will love this Bloom Daily Undated Planner filled with gorgeous patterned art throughout the planner.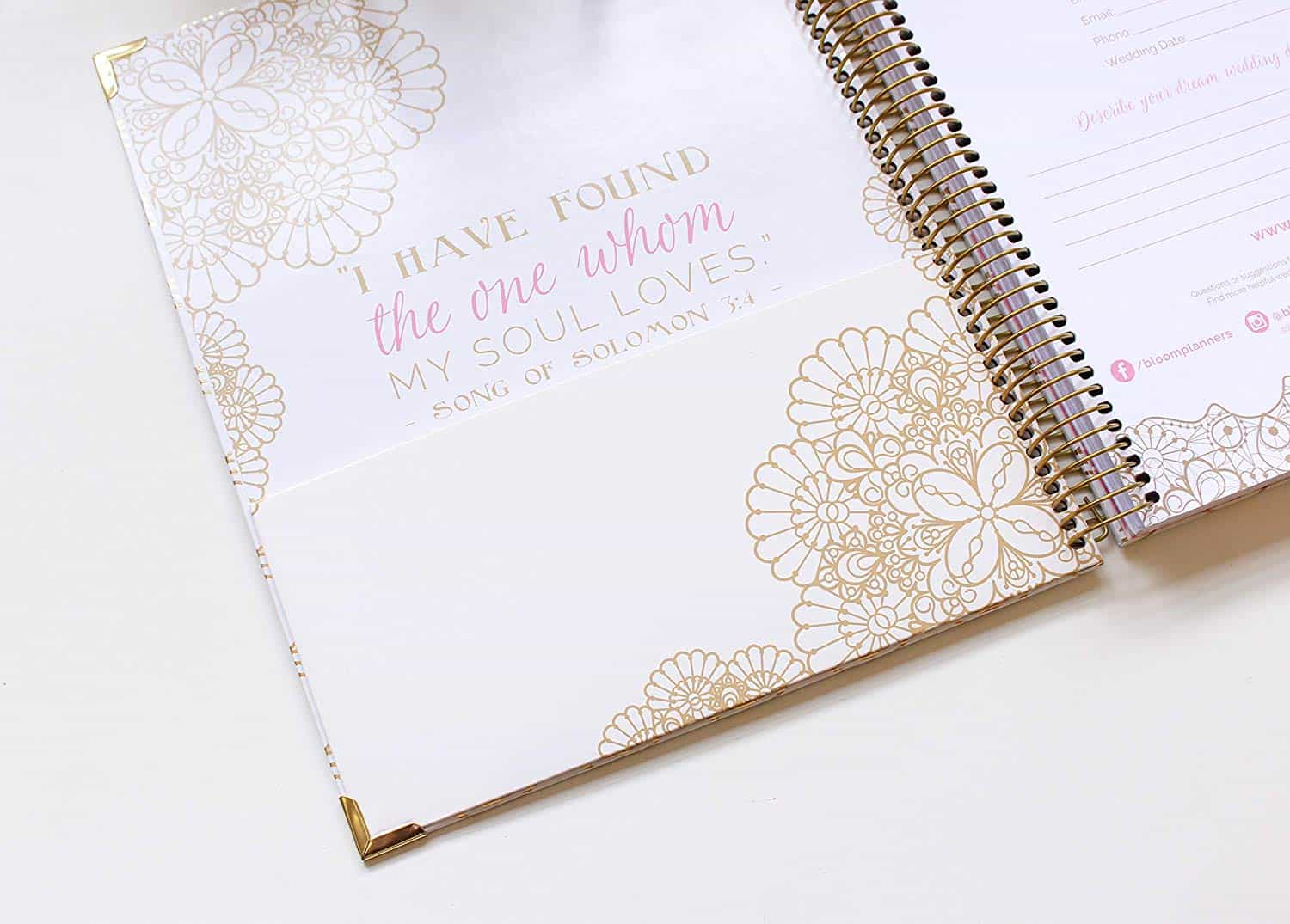 You May Also Like: 3 Tips for Cutting Down Your Wedding Guest List
5. 'Love Never Fails' Joyful Wedding Planner by Southern Weddings
Details, details, details…
This wedding planner is super detailed which is perfect for you if you always need to have EVERYTHING written down! Nothing wrong with being more precise when it comes to your special day, right?
6. C. R. Gibson Wedding Planner
One of the best things about wedding planning binders is that you can easily take a section in and out of it. 
7. Forever and Always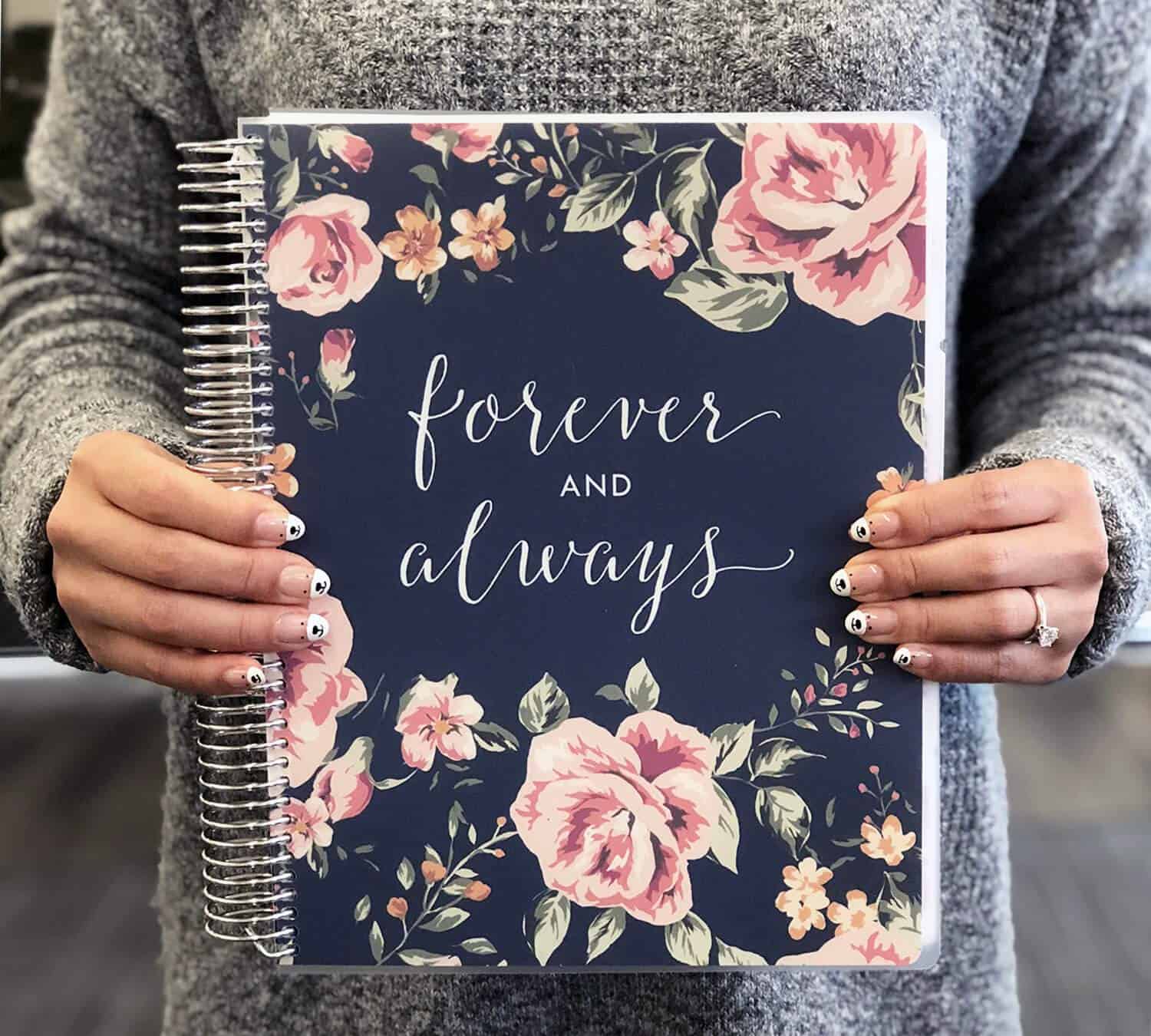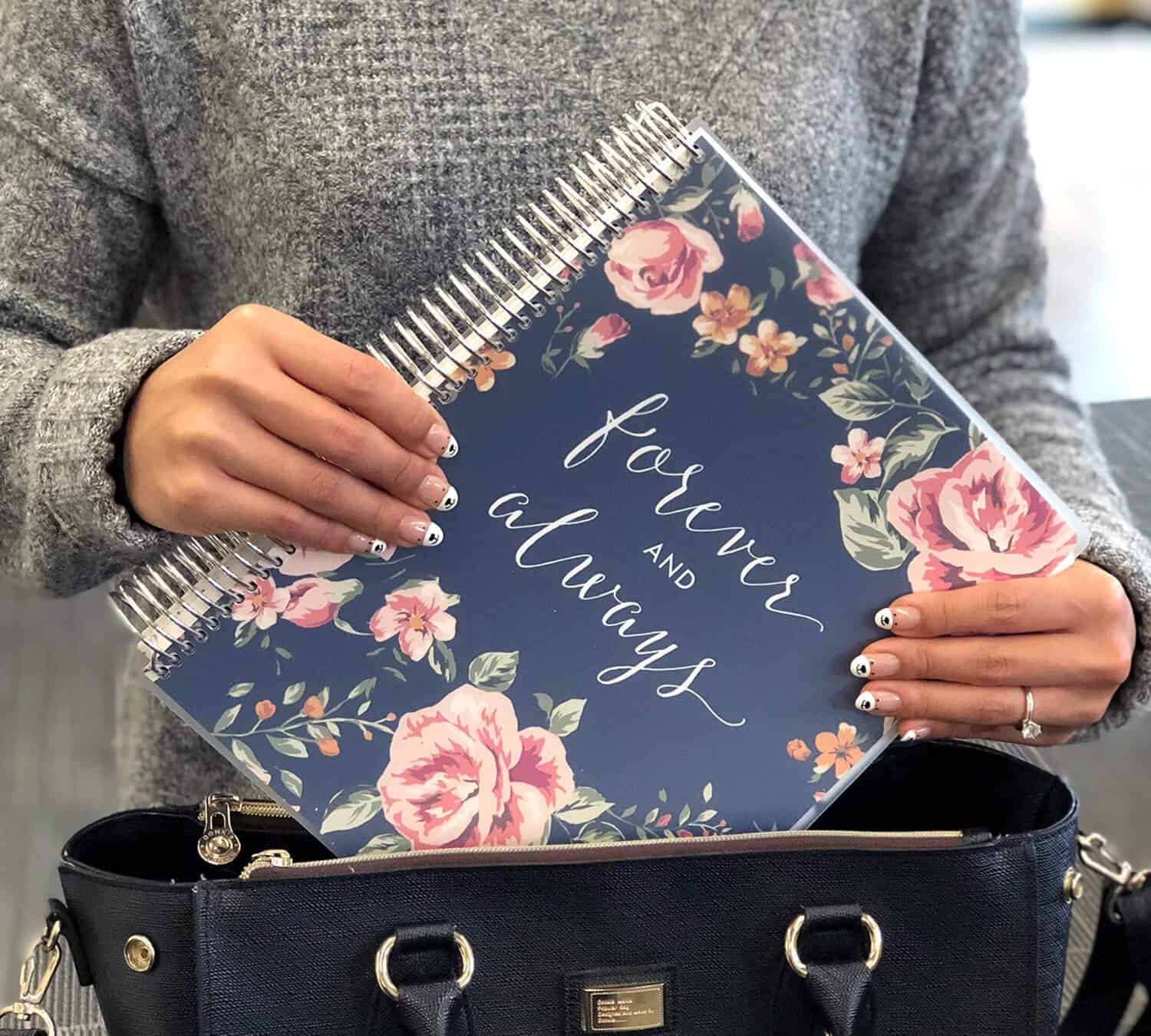 If you are having a floral wedding, why not opt in for this "Forever and Always" wedding planner with gorgeous flower patterns. 
This planner also comes with these practical index tabs that will help you easily keep things in the correct categories!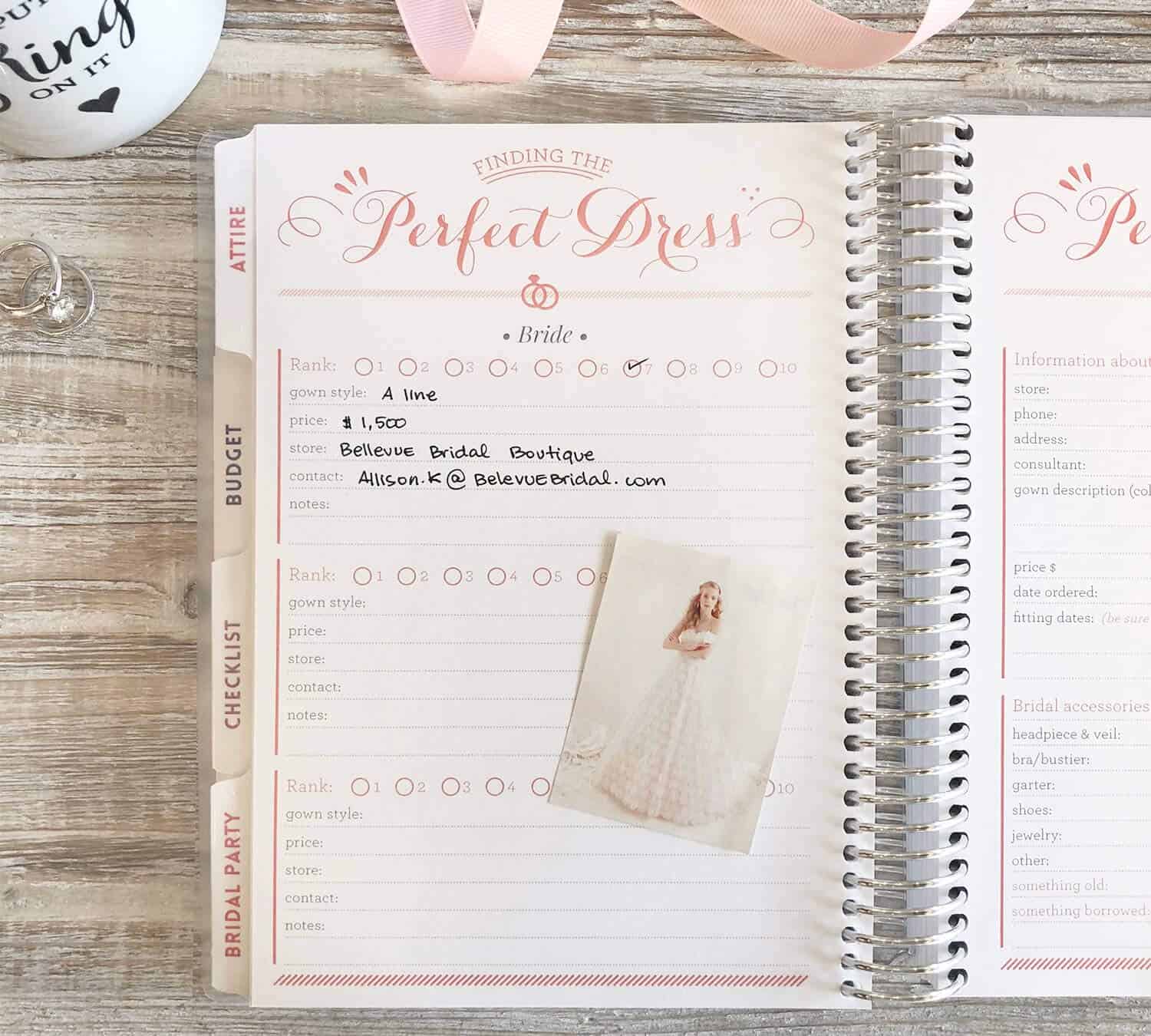 8. Future MRS Hardcover Organizer
One of our favourite wedding planners! We love the minimalistic clean look to it and guess what, it even has a section for your honeymoon!
It's also not too big or small, just the right size…
9. Christian Wedding Planner
You May Also Like: 20 Cheap Affordable Bridal Gowns and Wedding Dresses from ASOS
10. Stripy Wedding Planner
Here's a wedding planner that is bold and colourful for those who want something more out there! It sure gets you excited to plan your wedding day!
We hope you found this post helpful in finding your wedding planners and bridal organizers.
Did you find a favourite wedding planner? Which one was it?
Let us know in the comments below 🙂 x
Still looking for the perfect white dress?