To Elope or Not to Elope? That IS the question.
While you are still thinking about it, well this couple Said YES to destination wedding elopement.
They said YES to running away and getting married with their love at somewhere wild and whimsical.
They said YES to adventurous and intimate weddings. Let's dive right into their elopement:
FTC disclosure: This post contains affiliate links, which means I may receive a commission for purchases made through my links.
Here's an absolutely gorgeous elopement from Ben + Rachelle, beautifully captured by The Hearnes.
Their destination wedding elopement was so beautiful that I couldn't help but ask them how and why they decide the way they did.
What made you guys want to elope? Has it always been something you want to do as a couple?
When it came time to plan our nuptials, neither of us pictured a big or traditional wedding. We had already talked many times about wanting our special day to be less about the actual event and more about us and our vows to each other. We had also joked many times about getting married on a cliff somewhere in the middle of nowhere – which is pretty much exactly what we ended up doing.
Eloping with a small group of friends who had been part of our journey as a couple was the perfect choice and a day we truly enjoyed and will treasure forever! It was all perfectly "us" 🙂
How did you find your elopement photographer?
We found Abbi and Callen Hearne through social media. We fell in love with their photos and had a "feeling" that they would be the perfect fit for our plans before we even met them. It wasn't a huge surprise when that gut feeling ended up being totally right. We're happy to now call Abbi and Callen friends and are so glad that they were part of our planning process and big day!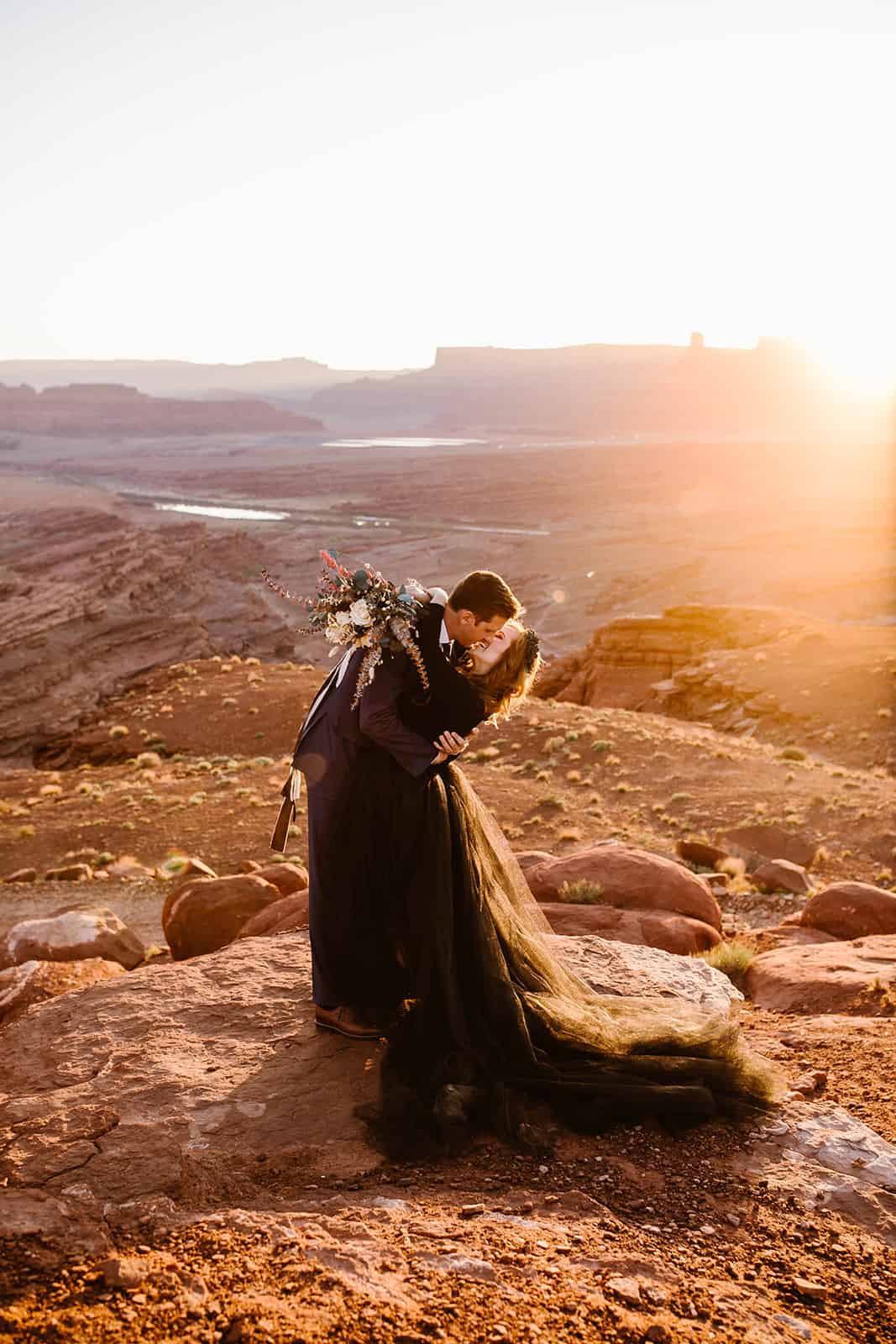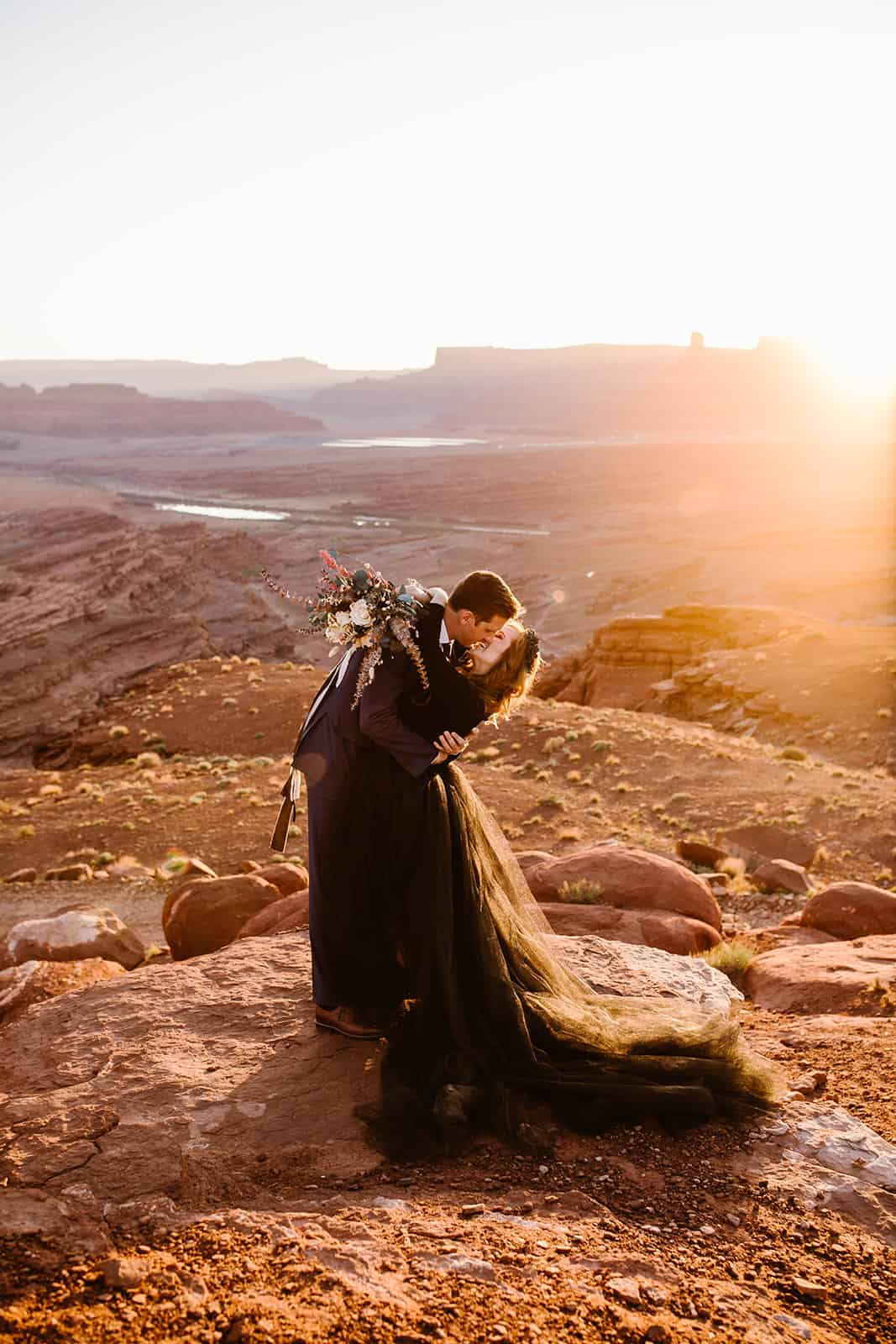 Why did you pick this particular location?
Luckily, we had the best photographers ever (The Hearnes) and they suggested Moab (Utah) after learning we wanted to get married in the desert but were open to location suggestions. We chose Moab sight unseen, but fell in love with it on our first visit pre-elopement. Moab is perfect and wild – and it was a stunning complement to the vows we exchanged on our wedding day.
Wasn't that just the cutest elopement ever?
I hope it somehow helped you make your decision on whether to elope or not. Before you go, I want to show you Ben and Rachelle's elopement announcement HERE. They are absolutely gorgeous!! Perhaps it would be something you might like to use for announcing your special day too..
Elopement Photography: The Hearnes