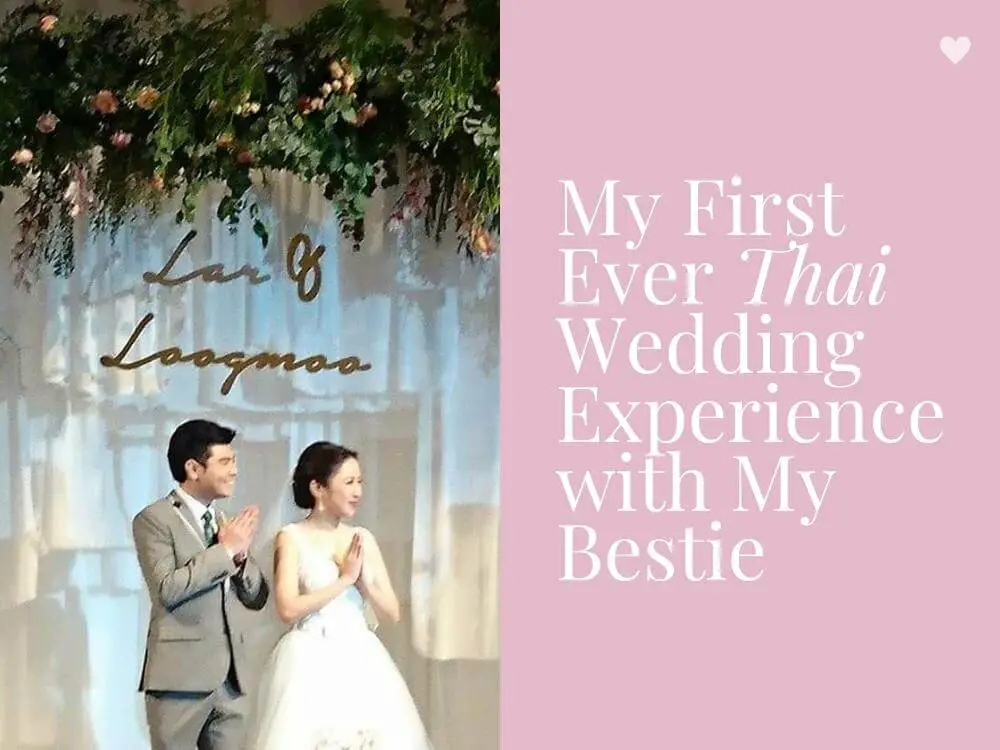 This time last week I attended my first Thai wedding with my best friend Kitkay! It was quite an experience for us 🙂 We didn't understand what they were saying 99% of the time… But we thoroughly enjoyed the wedding!
A few things I've noticed that were a bit different to the previous weddings I've been to:
1, Wedding Dress Code
The first thing we noticed about Thai weddings was the 'dress code' on the invitation…
We were asked to follow a dress code with specific colours on the day. Haha I've never had that before so that was interesting 😀
Anyone who knows me know that I love a good dress up party. I took on the challenge for the colours of course!
In this particular wedding, it was 50 shades of green, rose gold and glitter gold.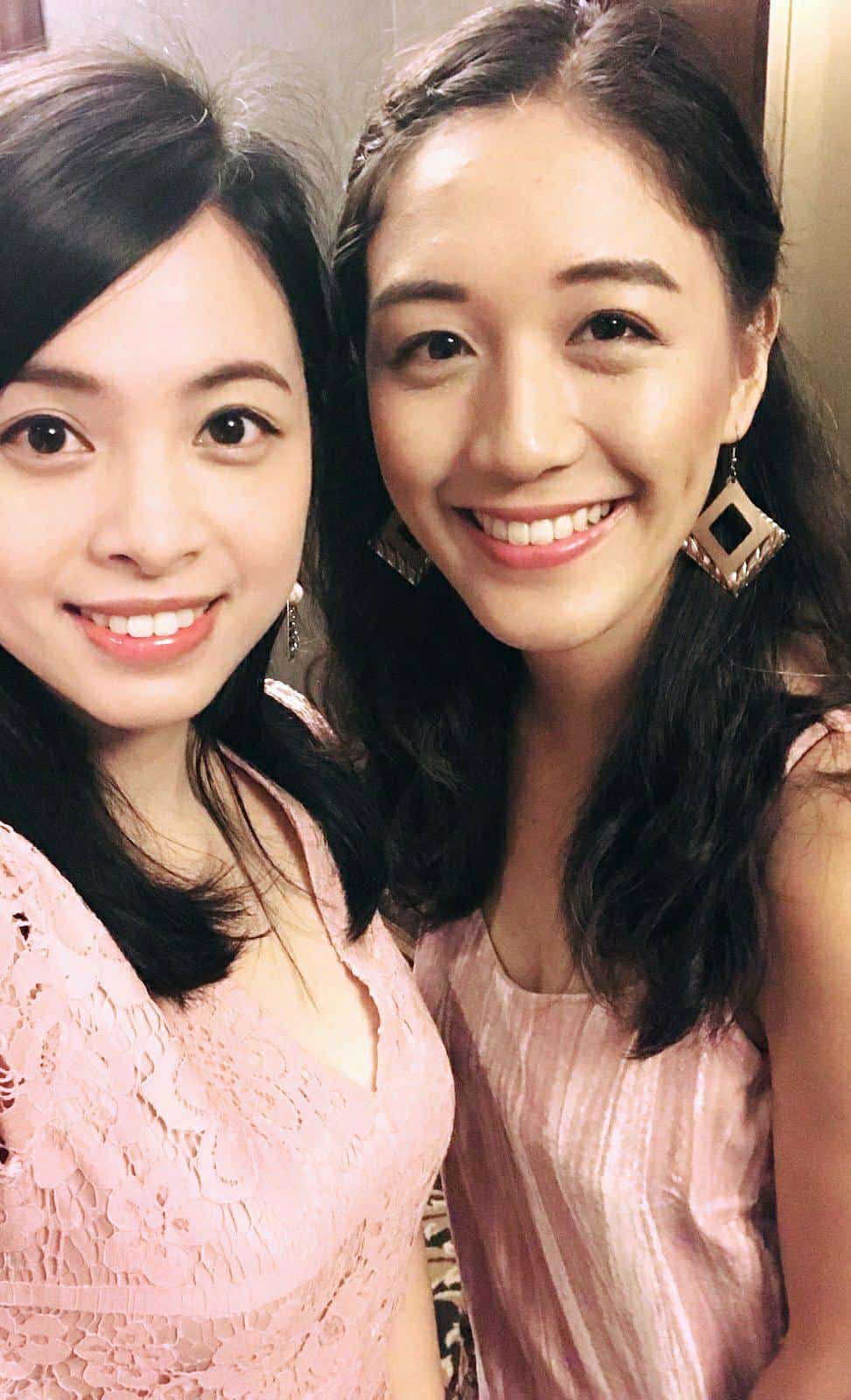 My friend suggested that we wear a knee length dress with the lighter colours (which would be rose gold or glitter gold for this instance) for the engagement party during the day.
You May Also Like: Gorgeous Bright Wedding Guest Dresses | What to Wear to a Wedding as a Guest
2, Engagement Party? Wedding Ceremony?
You see, we were invited to the morning ceremony which was the engagement party…
They called it 'engagement party' but the couple also exchanged wedding rings.
I must say, we got a bit confused lol
Although we could hardly understand anything, the ceremony was absolutely beautiful!
One thing I noticed was that they were saying thank you a lot with their gesture… I think because the relatives were blessing them with words and gifts.
We were then invited to a family and friends lunch..
Guess what!?
We found a lovely girl who we could talk to.
*happy dance*
YES! She spoke english…
She was telling us that the wedding was more Chinese than Thai.
My friend Lar is Chinese Thai so it made sense that her wedding consists of some traditional Chinese wedding culture.
We did notice that there were door games for the groom to go through with his groomsmen in order to get to the bride… handing out red pockets to the bridesmaids for every obstacles they encountered…
All of the above is rather Chinese 🙂
Haha it was so much fun watching the guys!
3, What A Line Up!
In the evening, we arrived around 6:30pm with everyone lining up to get in…
But wait there's more..
People were lining up to take photos with the couple before going into the venue.
OMGGGGG what a brilliant idea!?
Because for me, it's always a mission to get a photo (let alone a good photo) with the Mr and Mrs on the wedding day!
Like literally at EVERY wedding… The couple is always super busy doing all the things they need to do for the wedding.
With this line up for photos arrangement, it means you will definitely get a photo with the couple. 100% guaranteed lol
Not only that, your photos are taken by professional photographer/s. Ok yes please!
P.S. My friend had like 4-5 photographers/videographers everywhere they go. I've never seen anything like that before!
You May Also Like: Perfect Summer Outfits for The Beach this Summer
My favourite part comes the food.
OMG it was a cocktail dinner – BUFFET STYLE!
My least favourite part – we had to line up for the food (lol) because it was so delicious and everyone was going crazy for it!!
4, Who's in The Bridal Party?
Having a dress code is a good and bad thing…
I think it's wonderful because there is one less thing to think about and it kind of narrows down your options.
On the other hand, it felt like a fashion competition in there because everyone looked very similar with the colours. It was almost like – hey who wore the colour best 😀
P.S. The bridesmaids were in a maxi emerald green dress which made anyone, who also wore a long emerald green dress, looked like they were part of the bridal party too haha… Kitkay and I sure did feel like one!
5, Dance the Night Away Not…
Unlike any western weddings I've been to, they didn't have a dance floor for the guests.
Or just any dance floor for that matter lol
The night finished at 9pm sharp.
I don't know whether this is a Thai tradition or just this particular wedding but yeah we didn't get to do the macarena dance…
Mind you, not like I'm coordinated enough to do it to begin with hahahahaha…
As you can see this photo above, Kitkay and I decided to have our own dance party outside lol
I loved my first Thai wedding experience with my best friend!!
I would love to go to another one again but hopefully brush up my Thai a bit so I can actually talk to people…
Haha jokes, I'm terrible with languages!
Congrats again Lar and Loogmoo! We wish you a lifetime of joy and happiness with your marriage.. Hope you are enjoying your honeymoon!
So much love for you guys x
Looking for a cute floral print dress?
Venue: The Athenee Hotel, a Luxury Collection Hotel