Ok, how is Christmas around the corner already!? Are you looking for some free Christmas card template printables? Well, we've got you covered!
Can't believe it's that time of the year again! Brainstorming gift ideas, fighting over them with some random at the store, eventually wrapping them in some lovely gift paper and of course, you can't forget about the Christmas card! One must explain why you've chosen that very gift and how much you love that person in this wonderful season, right? 😀
Despite how crazy this year has been, we are wishing you a very merry Christmas and may next year be A WHOLE LOT better!
A few things you will need:
• A piece of thick paper
• A pair of scissors
• An envelope (that fits a 4 x 6″ card)
You will also need a printer to print your favourite Christmas card at home 🙂
We love this "With love" Christmas card because it's so simple and you can even use it on a normal day or for other special occasions. It's a WIN WIN!
Save this on your computer and have it on file so you can pull it out easily next time 😀
The other reason we love these handmade DIY ideas is that they are simple and you can do it with your kids at home 🙂
Make it a fun project with the fam during the school holiday and get those Christmas gifts ready for the festive season!
The struggle is real with Aussie Christmas. What a better way to express how we feel in the land down under with this "Baby, it's freaking hot outside" Australian Summer Christmas cards!
Haha you're welcome, mate 😀
Christmas is such a fun season filled with delicious food, amazing company and just overall a happy time of the year!
This "Oh what fun!" Christmas card is perfect for this festive season!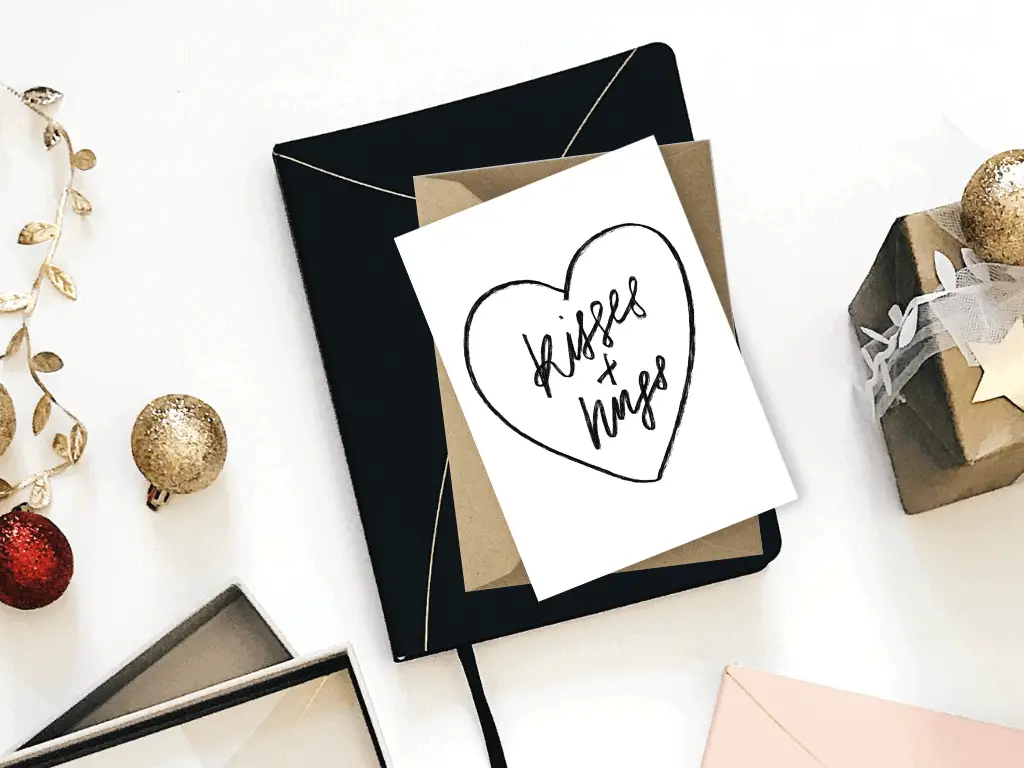 Kisses and hugs are never enough for those you love. Show them how you feel this holiday season with this Christmas card printable!
Download your favourite Christmas Card here:
• Click here to download "Wishing You A Very Merry Christmas"
• Click here to download "Joy Always"
• Click here to download "With Love"
• Click here to download "Baby, it's Freaking Hot Outside"
• Click here to download "Oh What Fun"
• Click here to download "Kisses and Hugs"
Which one is your favourite Christmas card design? Let us know in the comments below which one of these FREE Christmas Card Template Printables you've chose for your loved ones x
Cute Christmas Gift Ideas You May Like:
You May Also Like: FREE Mother's Day Printables | Handmade Simple DIY Card Templates