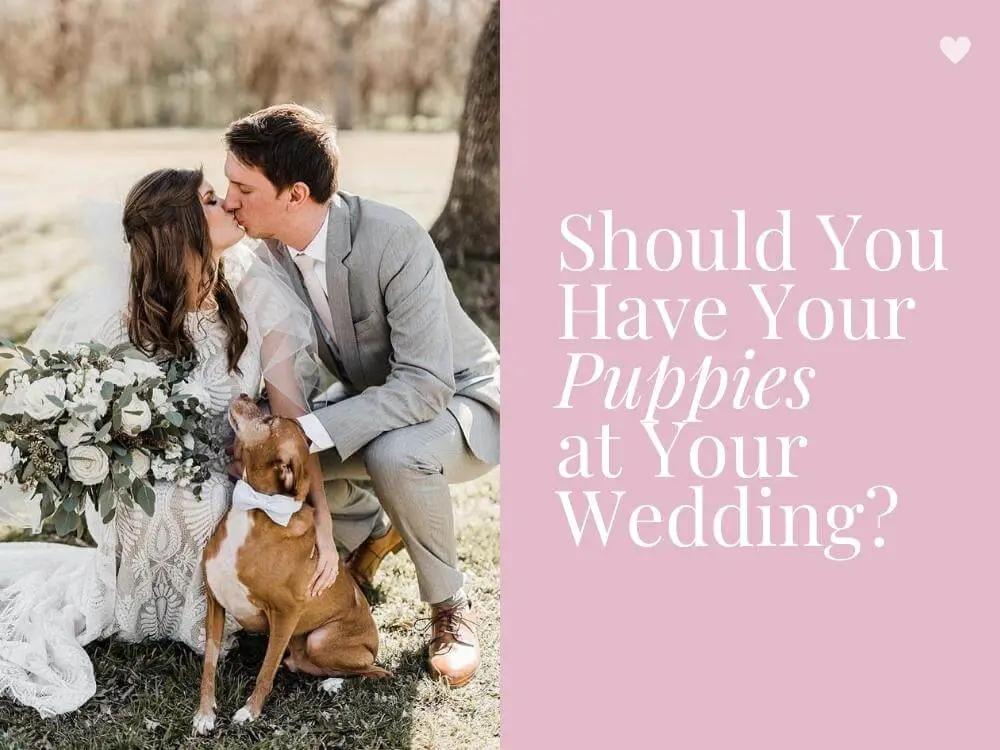 We did a poll on our Insta Story the other day about this particular question. Having Puppies at Your Wedding? Yay or Nay?
The result came down to 80% YAY and 20% NAY.
That tells you how much people really love their little furry friends. They love them so much that they want their pup to be on their side when they say I DOs.
So what are your thoughts on having puppies at your wedding? Yay or Nay?
We say YAY and in order to persuade you, here's a list of some wedding puppies and dog ring bearers!
Gorgeous Photos of Couples with Their Fur Babies:
1, Wedding Puppies

Wedding Photographer: Indium Photo
They say, dogs are our best friends. This cannot be more true!
Your wedding is one of the most important day of your lives, so it makes total sense that your best friend is there celebrating with you!
Whether it's being your ring-bearer or simply being in the photo between you two, it's always a joy to include them on your special day.
2, Floral Wedding with White Puppy

Photo Source from Organic Flora
Ok just look at this furry thing in the suit!
3, Brown Fur Baby at a Wedding

Wedding Photographer: Melanie Osorio Photography
We absolutely adore this photo of the wedding puppy being in the middle between the couple. The kiss shows the love the newlywed have for each other and how much they want their pup to be in the center of their love.
You May Also Like: 10 Most Adorable Puppies Walking Down the Aisle | Wedding Puppy Surprise
4, Cute Wedding Puppy in Bow Tie

Wedding Photographer: Mike Cassimatis Photography
5, Twin Puppies at a Floral Wedding

Modelling: Compass Floral
6, Cute Puppy Kissing Bride and Groom

Wedding Photographer: Eva Lin Photography
7, Cute Pug Kissed by Bride at a Wedding

Wedding Photographer: Charli Photography
8, Human's Best Witness at a Wedding
Wedding Photographer: Hannah Maria Photo
9, Best Wedding Puppy Photo

Photo from Karen Barrozobello De Leon
10, Wedding Puppies at Bride and Groom's Photo Session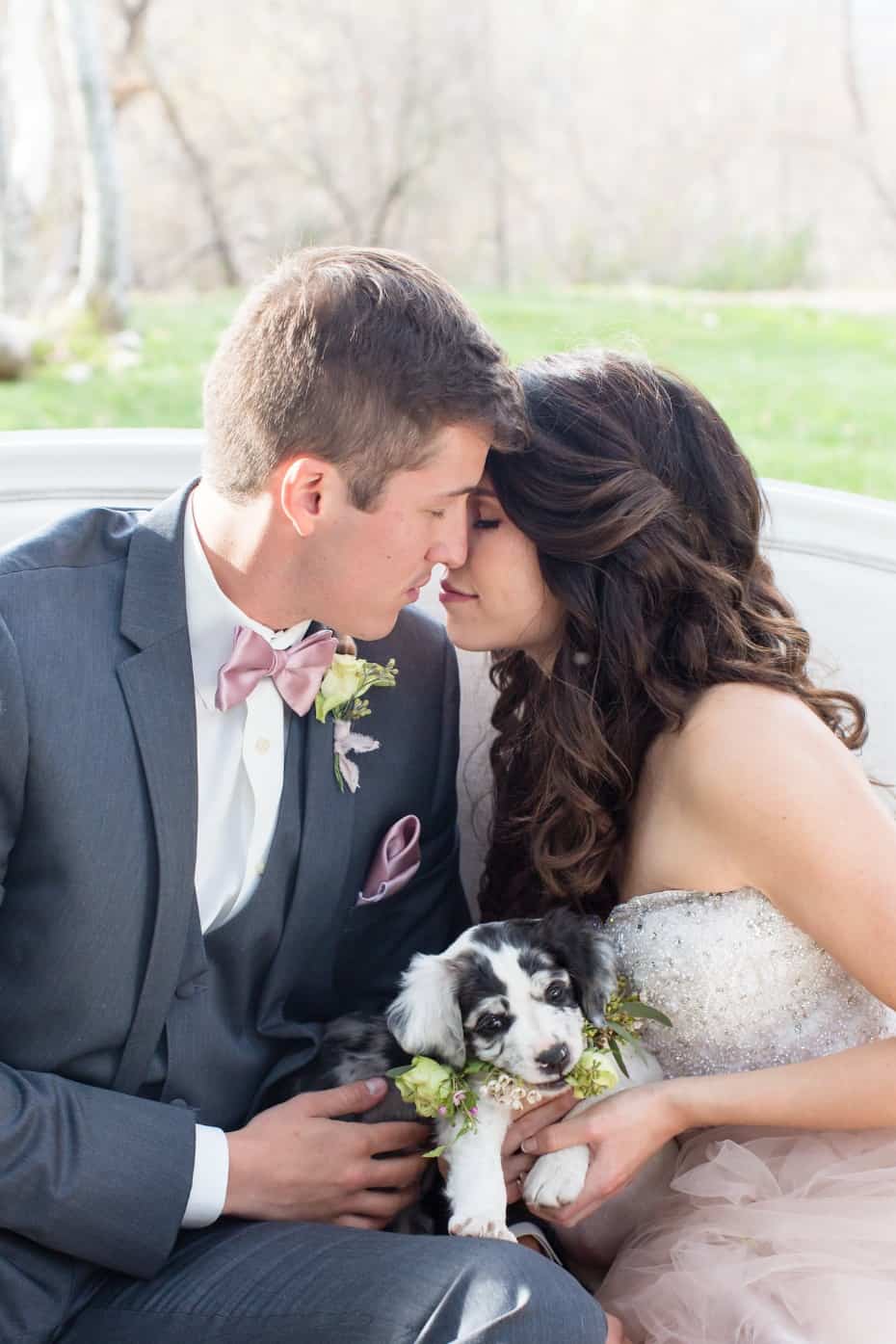 Wedding Photographer: De Joy Photography
11, Cutest Furry Friend at a Wedding
Wedding Photographer: Shaunae Teske Photography
12, Wedding Puppy at the Beverly Hills Courthouse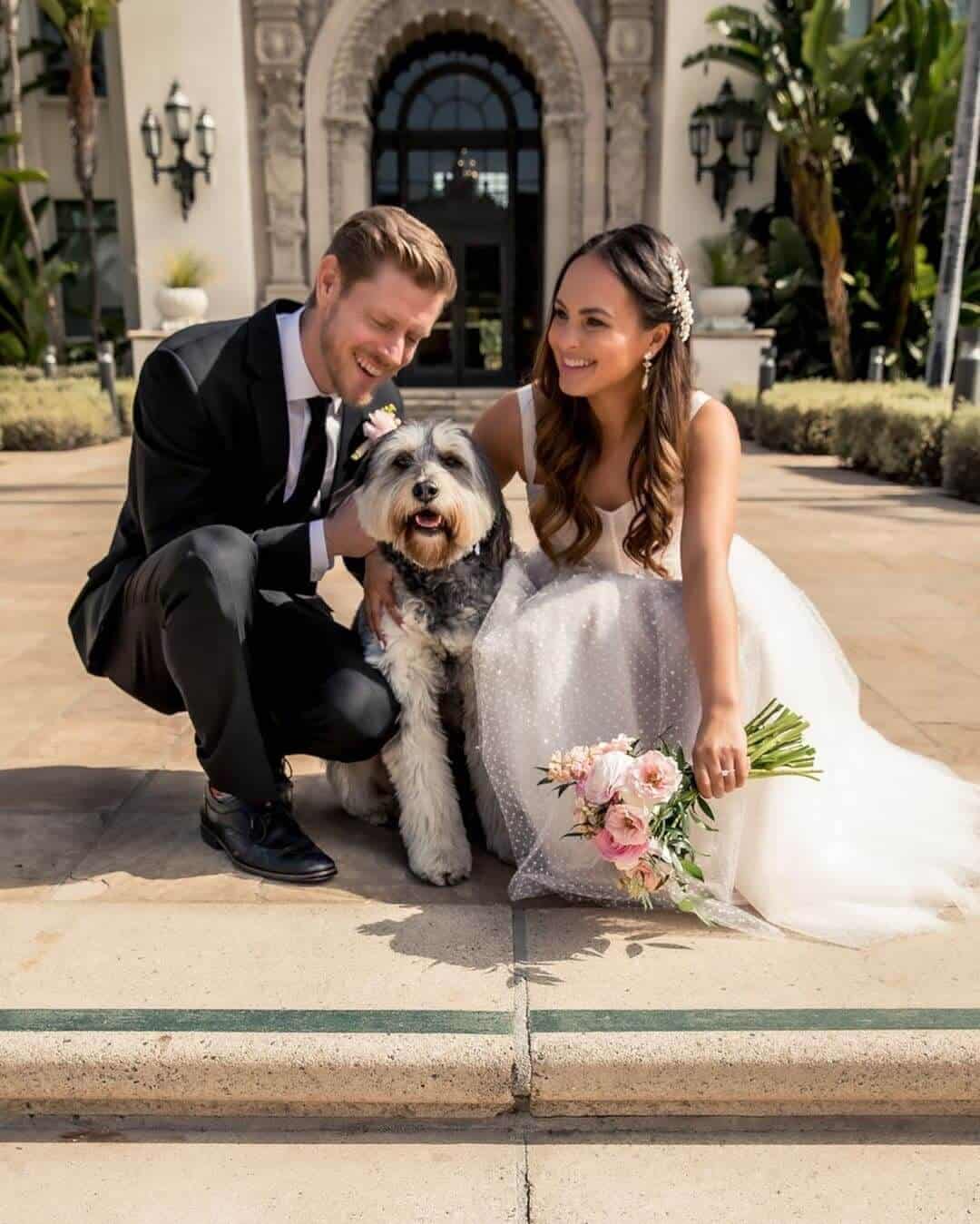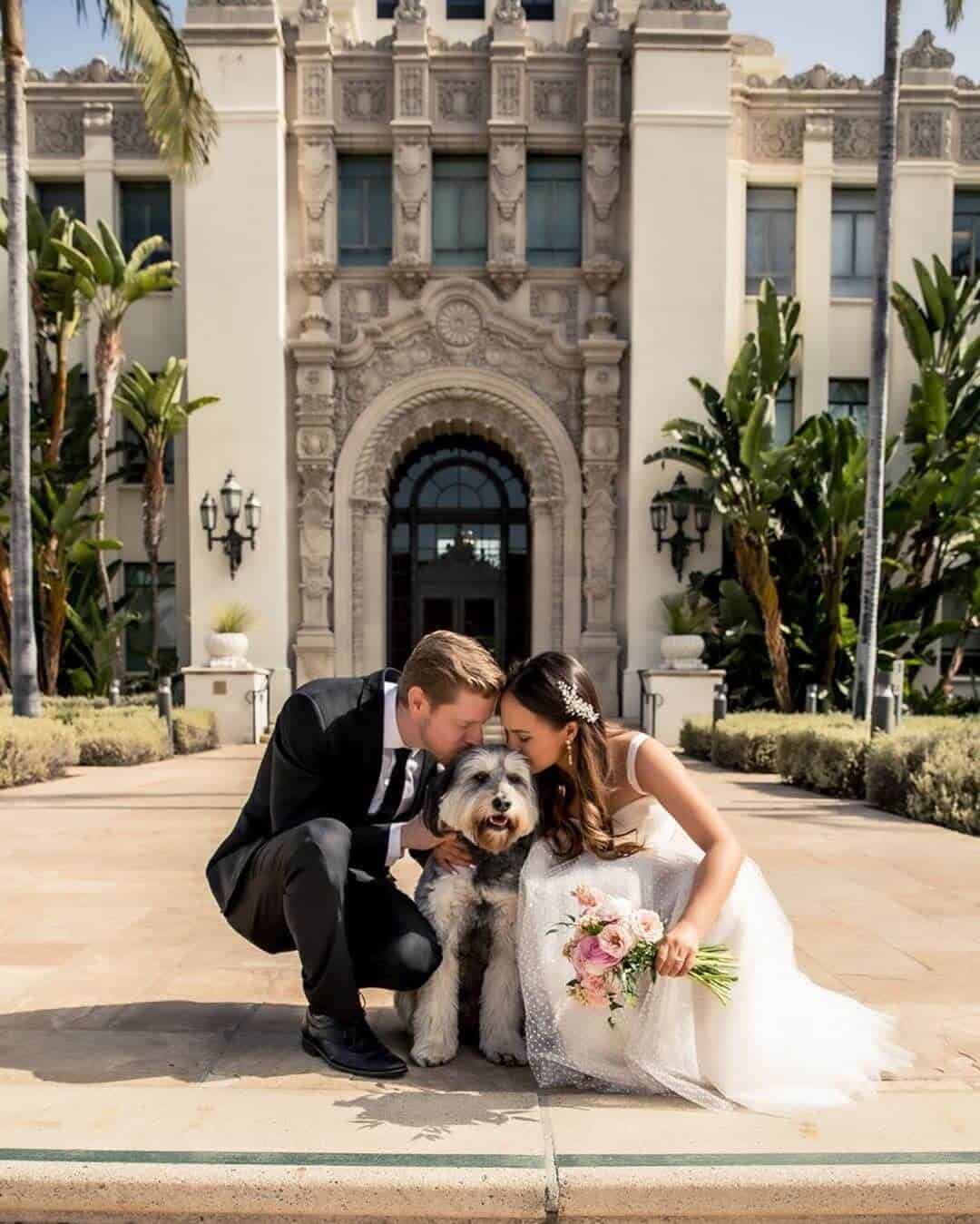 Photo Credit: @melanee
13, Bride and Groom's Best Friends
Wedding Photographer: Alora Rachelle
14, Wedding Doggo Wearing Flowers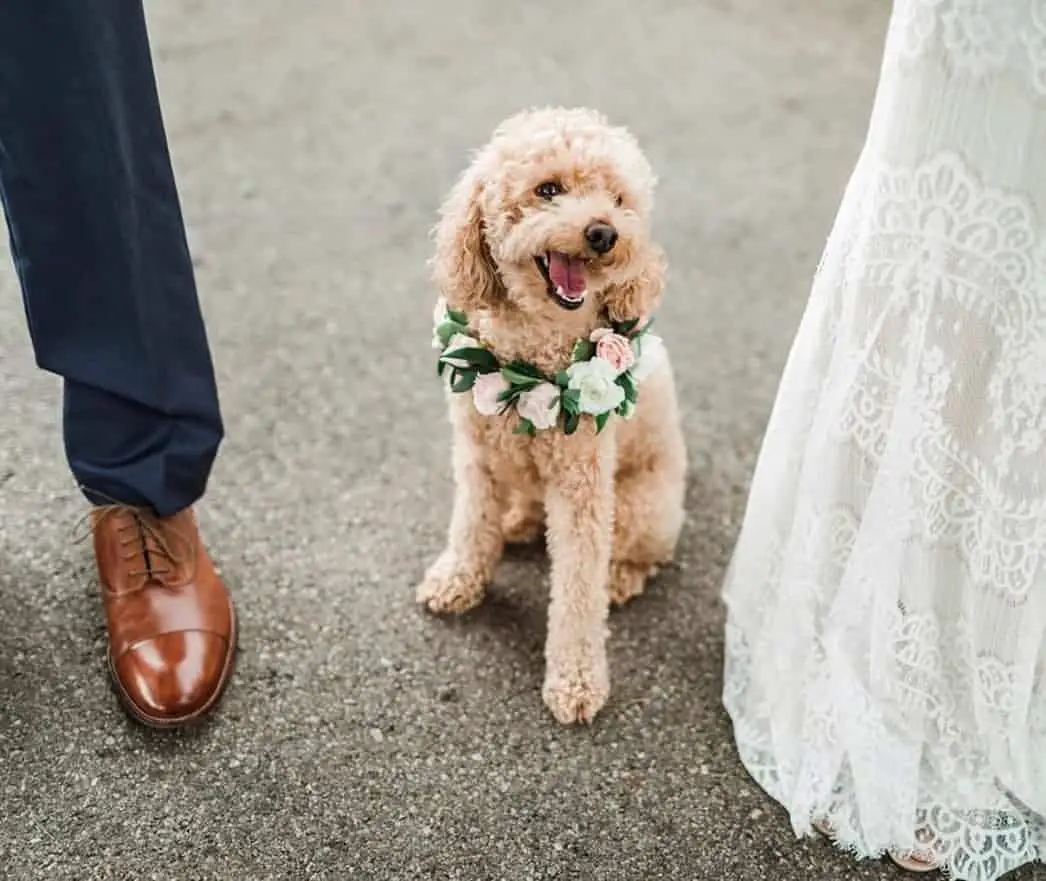 Wedding Photographer: Leah Kelley
What did you think about these wedding puppies? Would you have a pup at your wedding?
Comment 'Yay' or 'Nay' below to let us know what you think 🙂 x
Looking for the perfect white dress?
You May Also Like: 10 Most Adorable Puppies Walking Down the Aisle | Wedding Puppy Surprise