Are you getting married at City Hall or the Courthouse?
Are you looking for something really simple yet elegant?
Perhaps a pretty little white dress that is shorter and easier to move around, especially if you would be walking around the city all day!
Maybe something that doesn't break the bank (yes please!) but still does the job!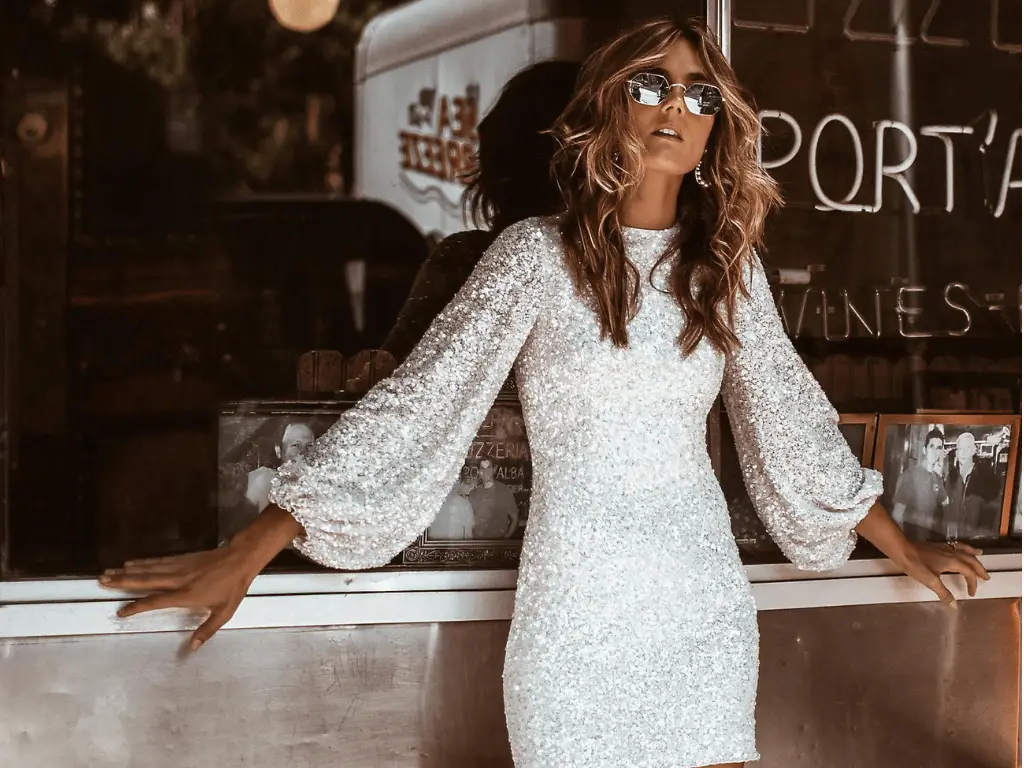 Well I've handpicked a few really gorgeous ones for you. I hope you like them.
Ok here you go, my 22 Prettiest City Hall Wedding Dresses and Courthouse Bridal Outfits:
FTC disclosure: This post contains affiliate links, which means I may receive a commission for purchases made through my links.
1, Senorita Dress In White Lace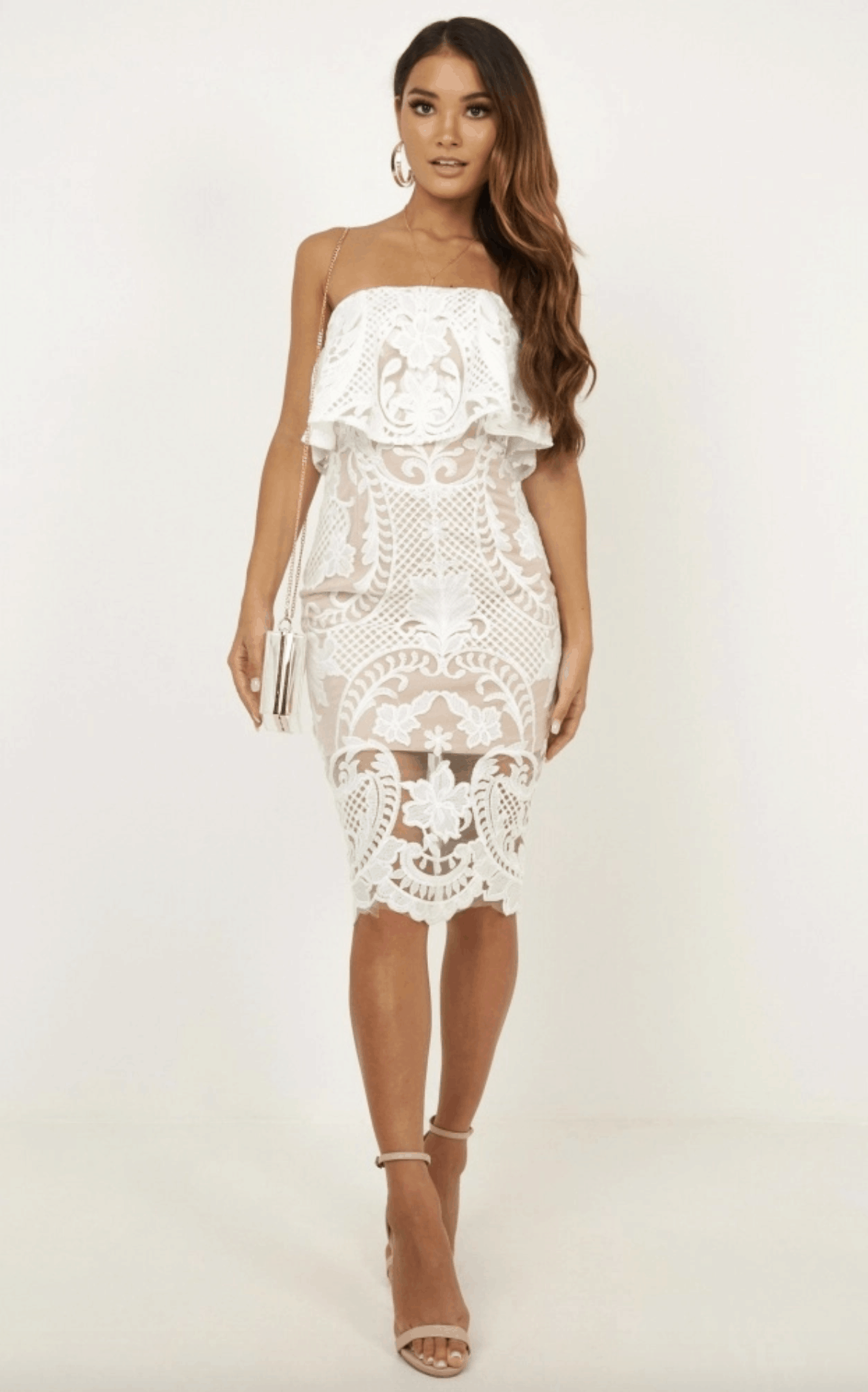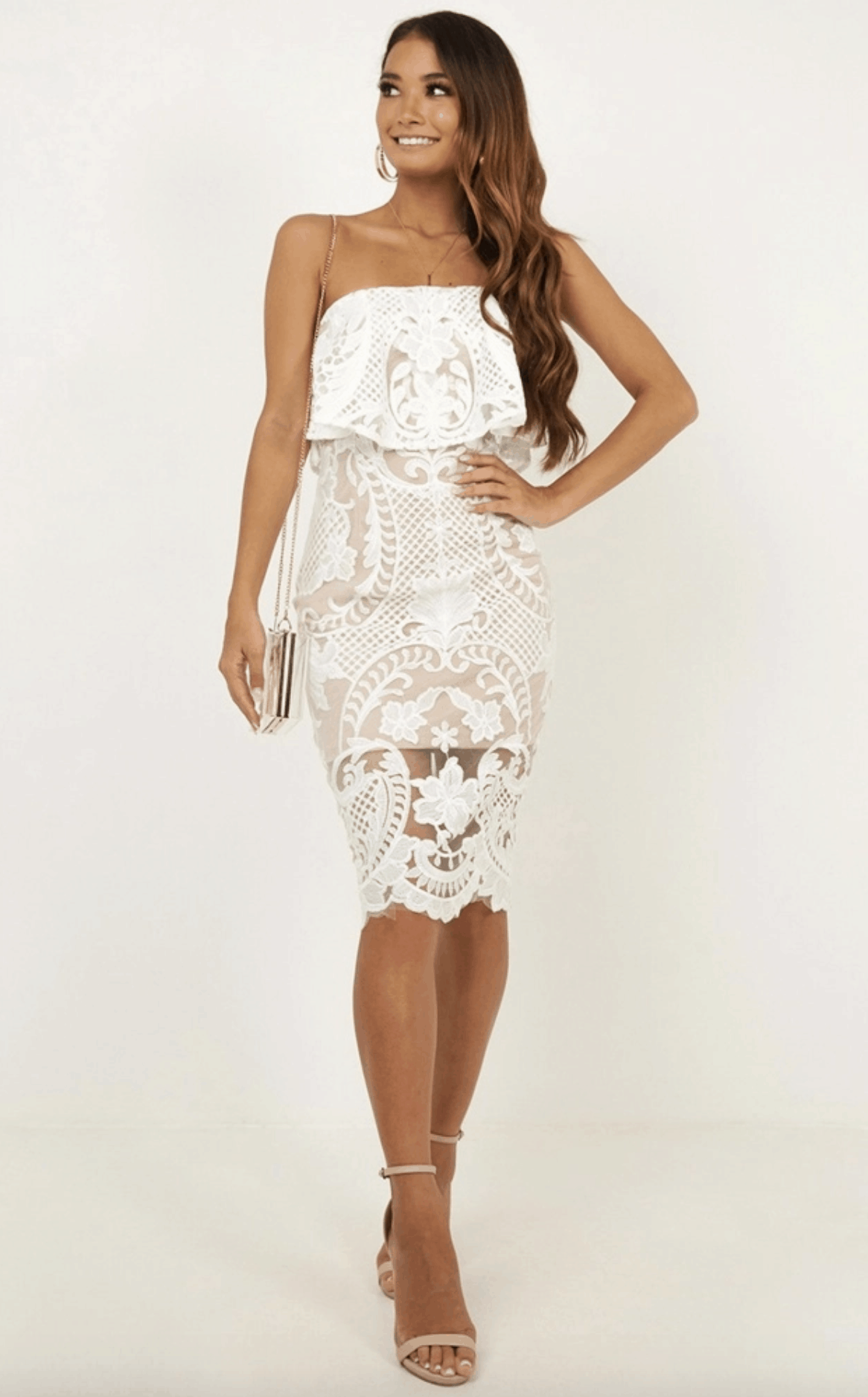 Showpo
The way she pairs this white lace dress with a pair of nude heels is so simple and elegant..
2, Payton Set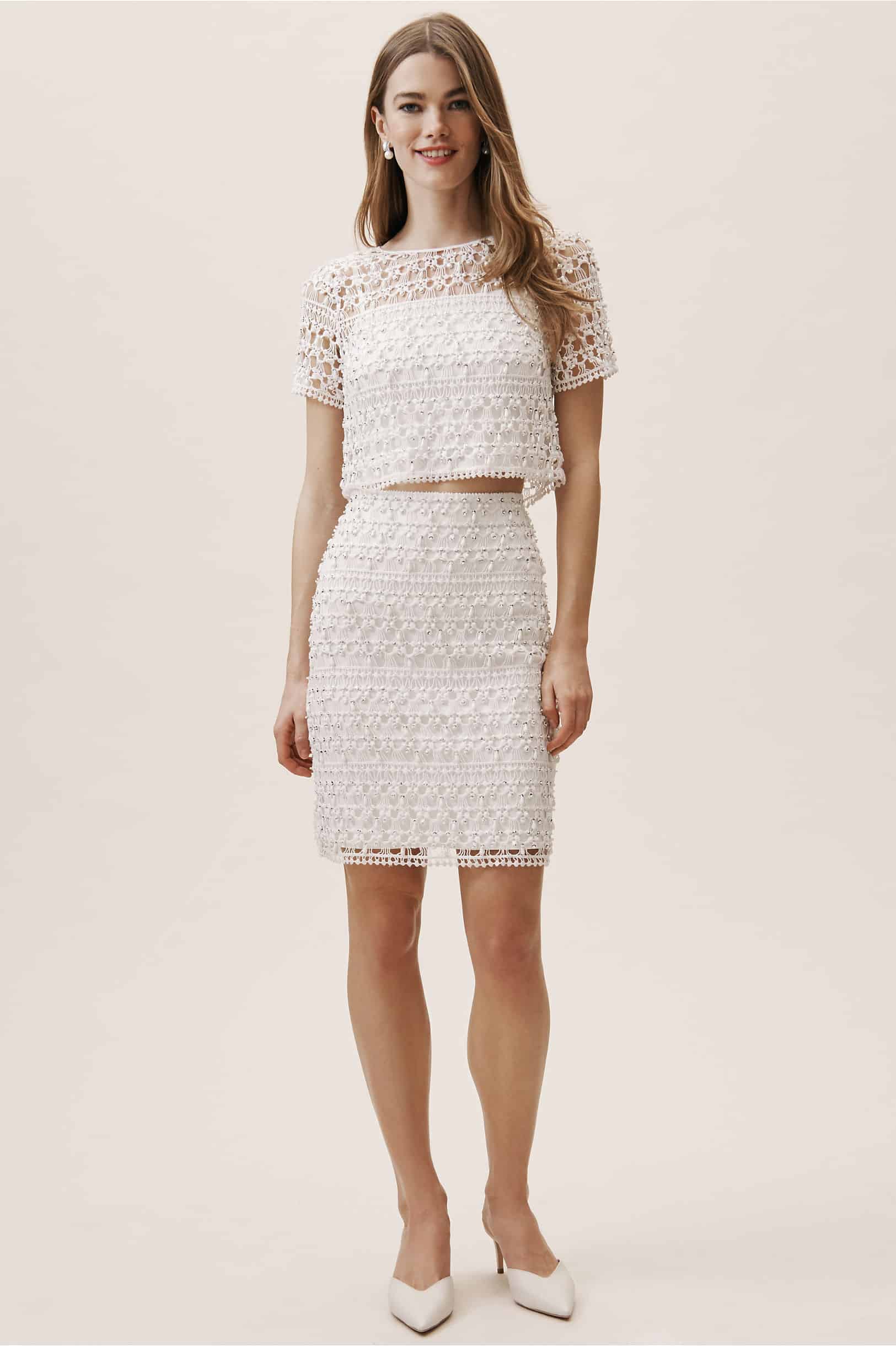 BHLDN
You May Also Like: 20 Gorgeous Designer Wedding Dresses and Bridal Gowns Under $1500
3, Melbourne Dress
BHLDN
4, Draped Tulle Mini Dress with 3D Floral Skirt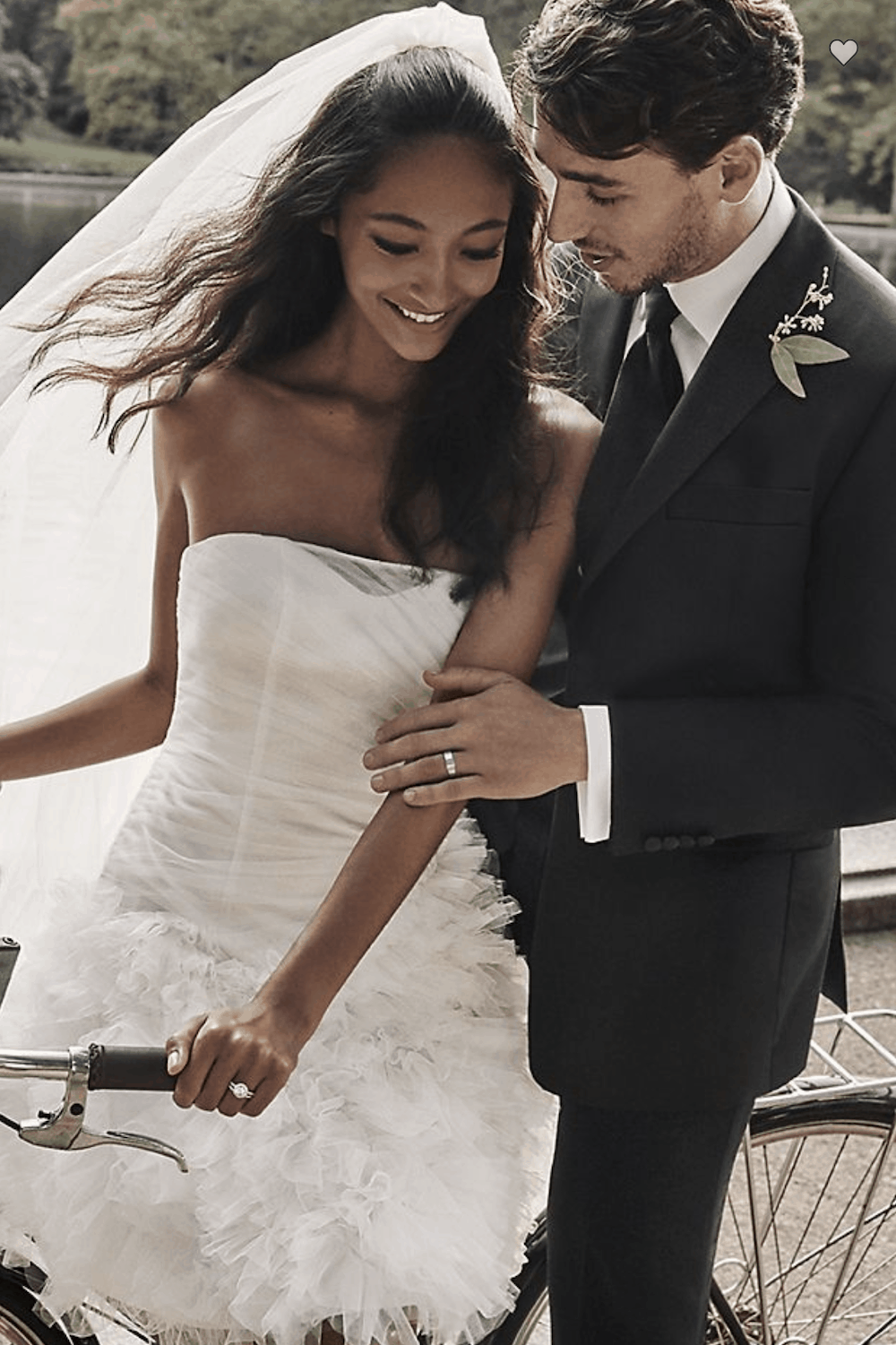 White by Vera Wang
5, Bandeau Tulle Embellished Midi Wedding Dress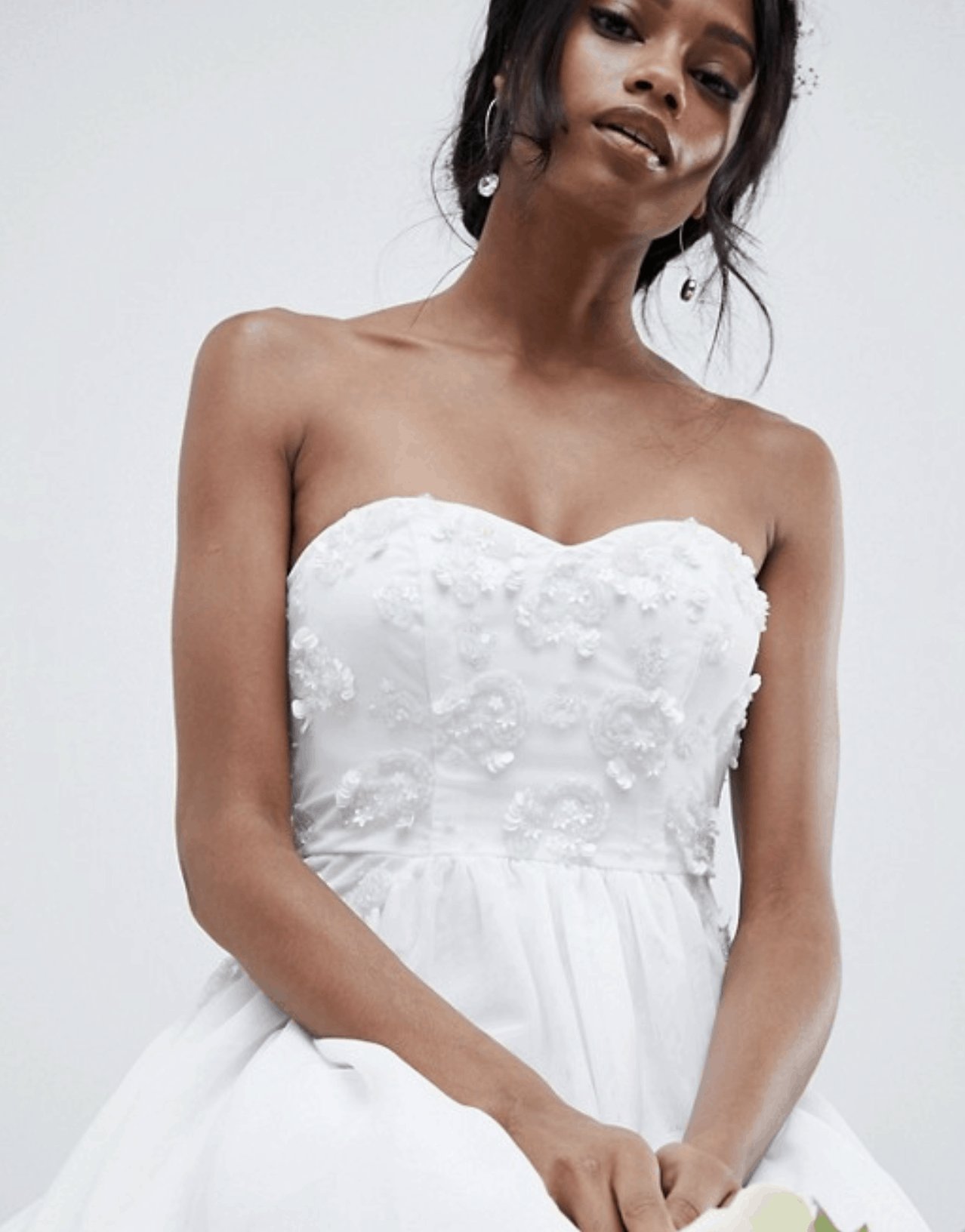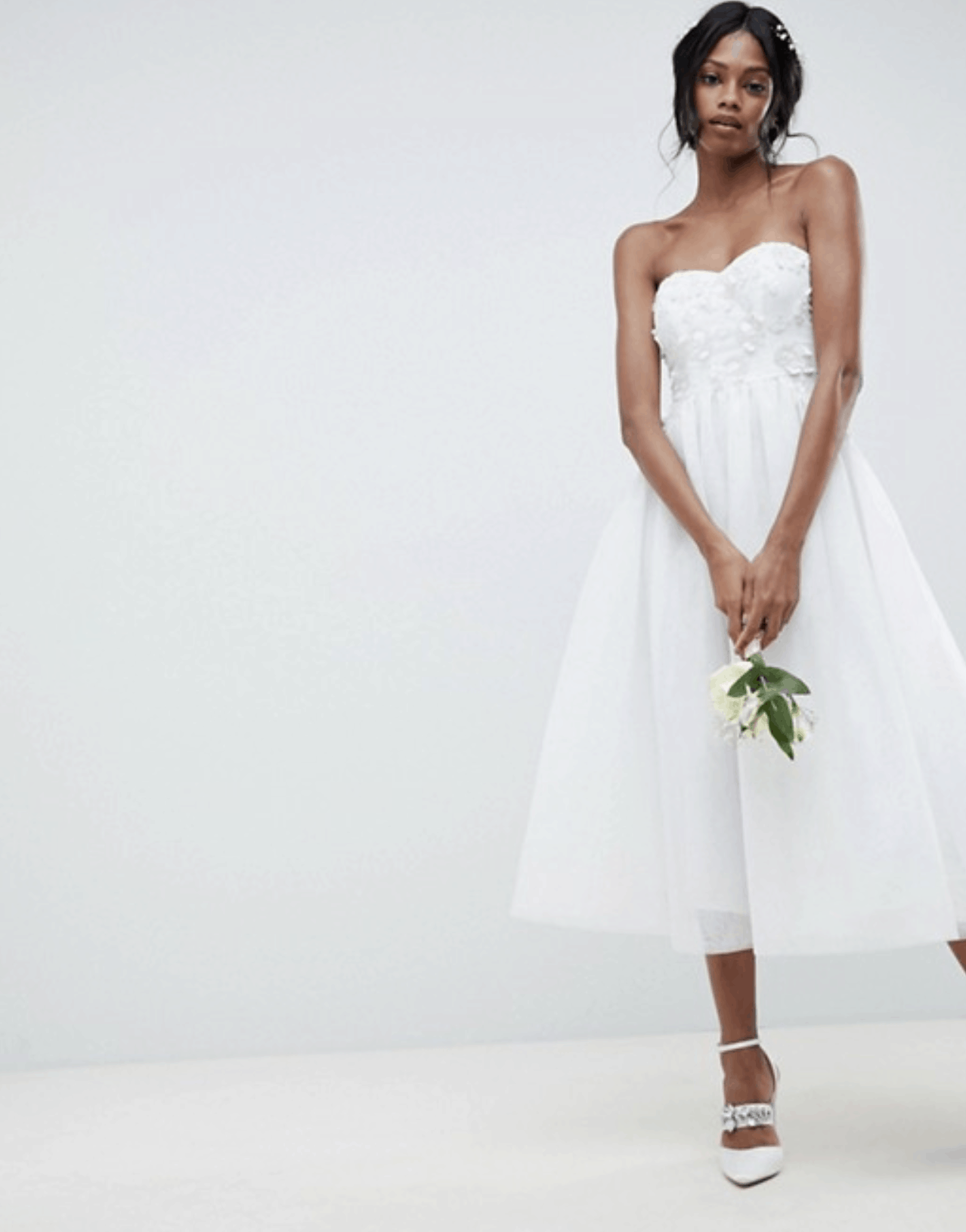 ASOS
6, Cathy Dress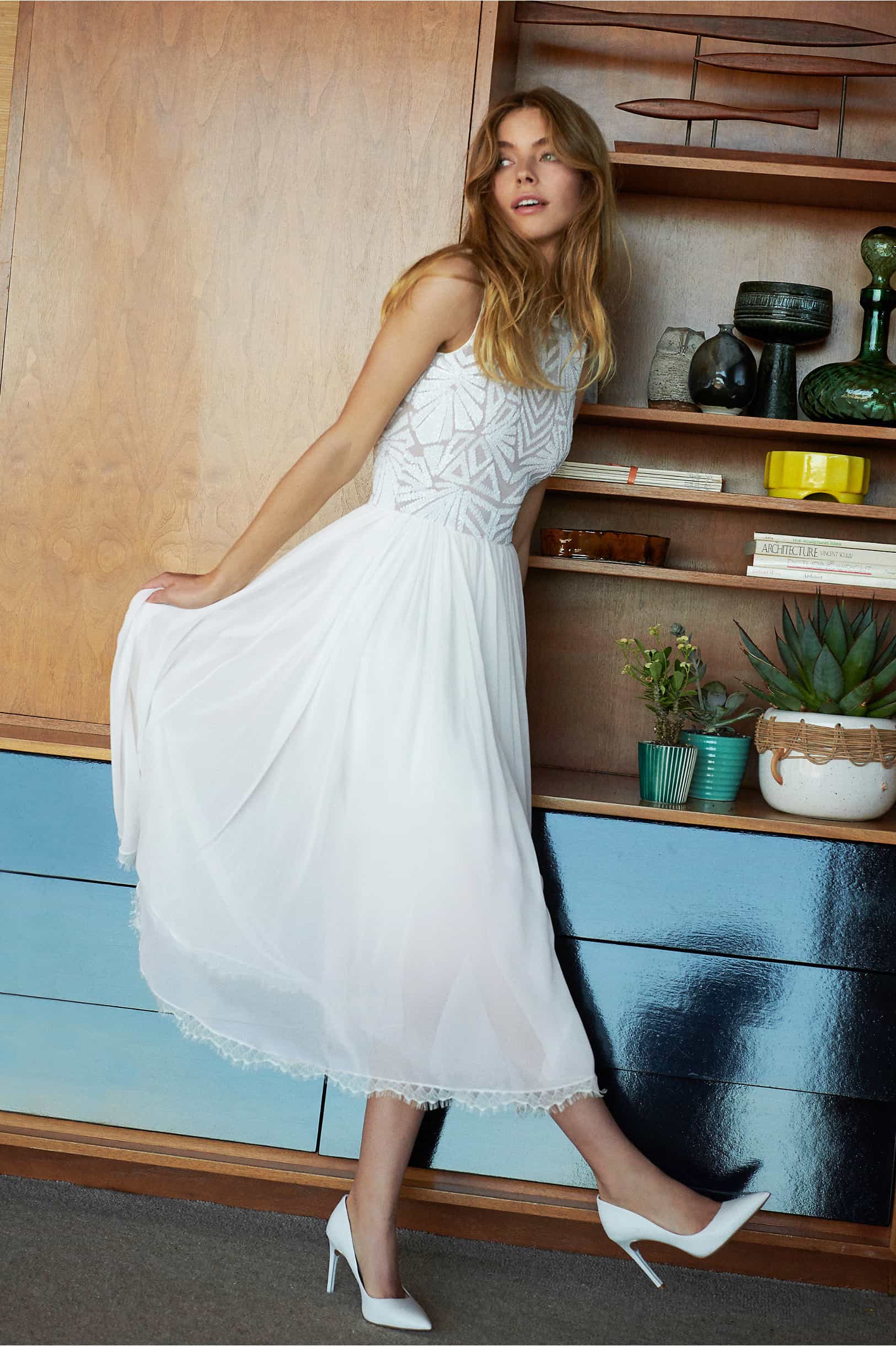 Dress by Population
7, Erin Dress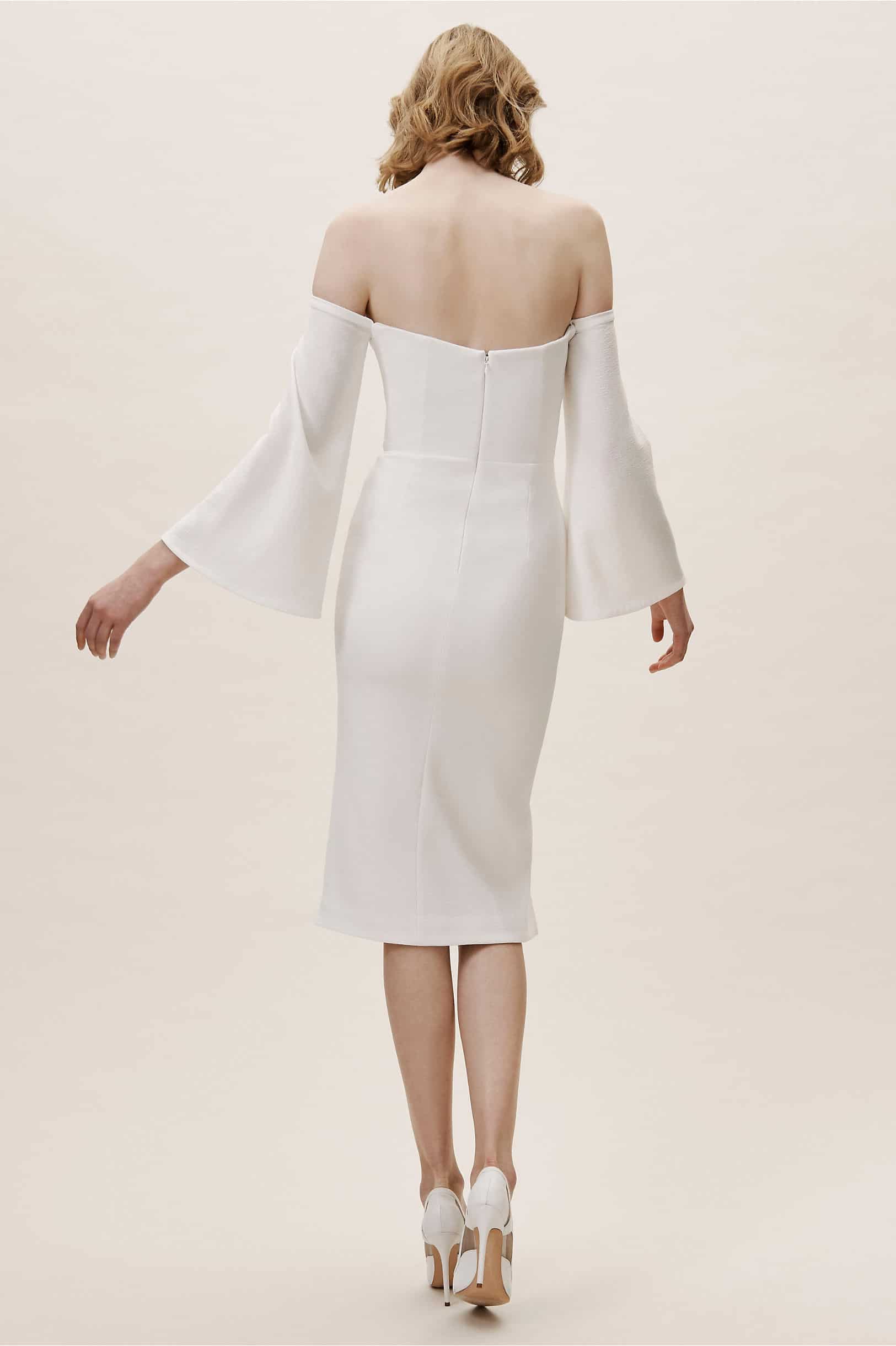 Dress by Population
You May Also Like: 20 Cheap Affordable Bridal Gowns and Wedding Dresses from ASOS
8, Belden Dress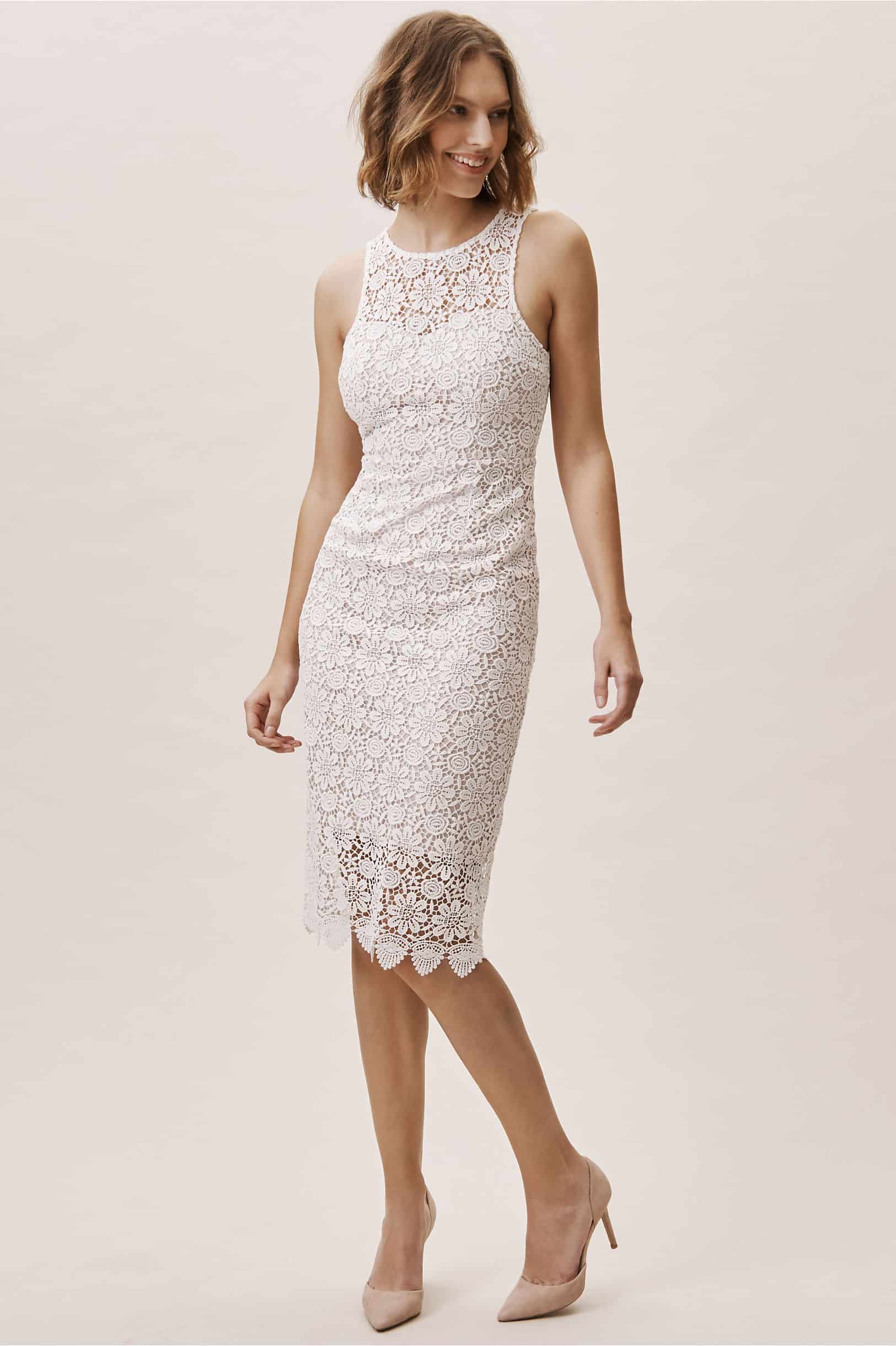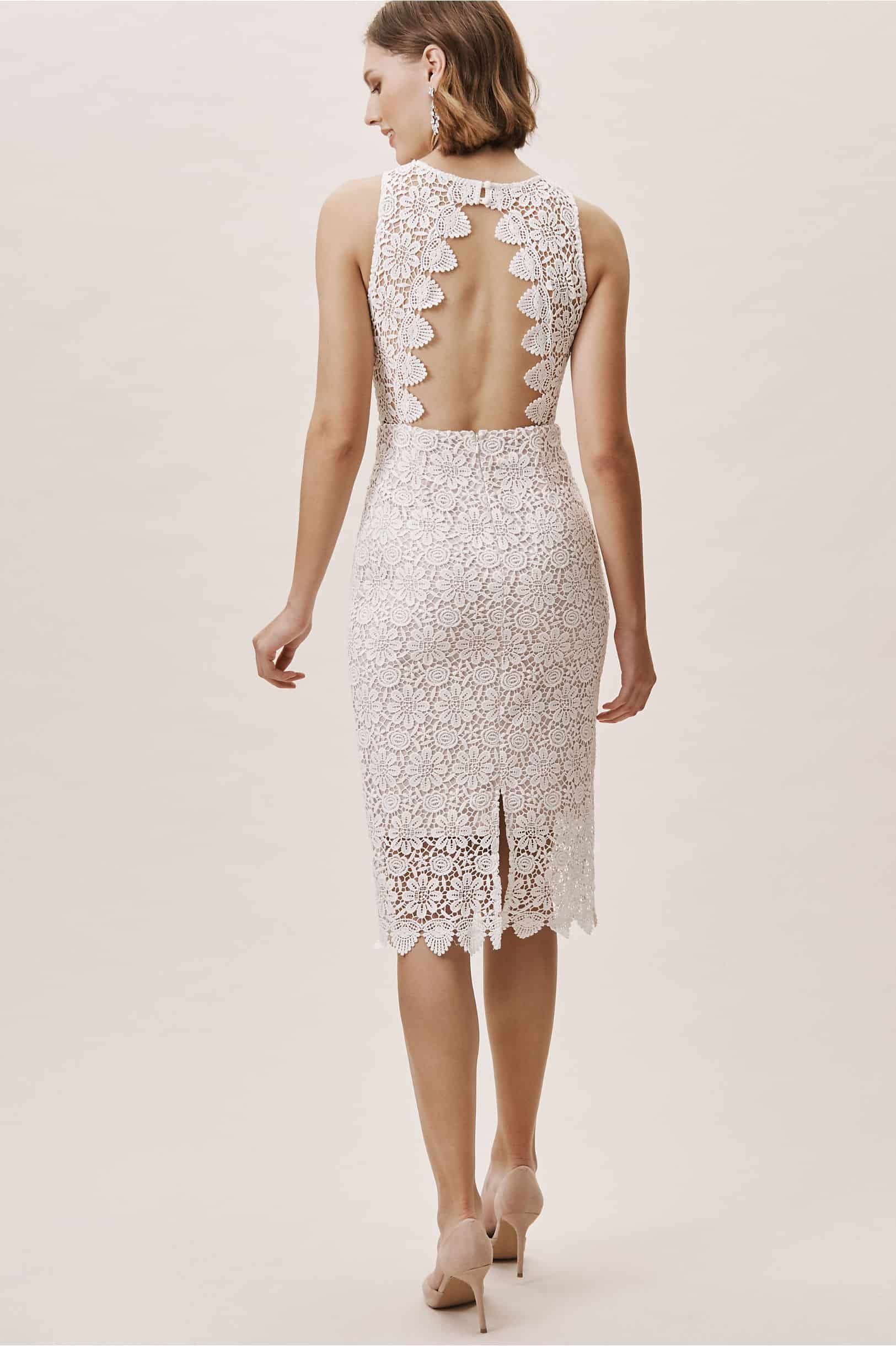 Minuet
9, Illusion High-Neck Tiered Tulle Short Dress

White by Vera Wang – Apres
10, Promenade Dress


Aidan Mattox
You May Also Like: 20 Cheap Affordable Bridal Gowns and Wedding Dresses from ASOS
11, Goldie Dress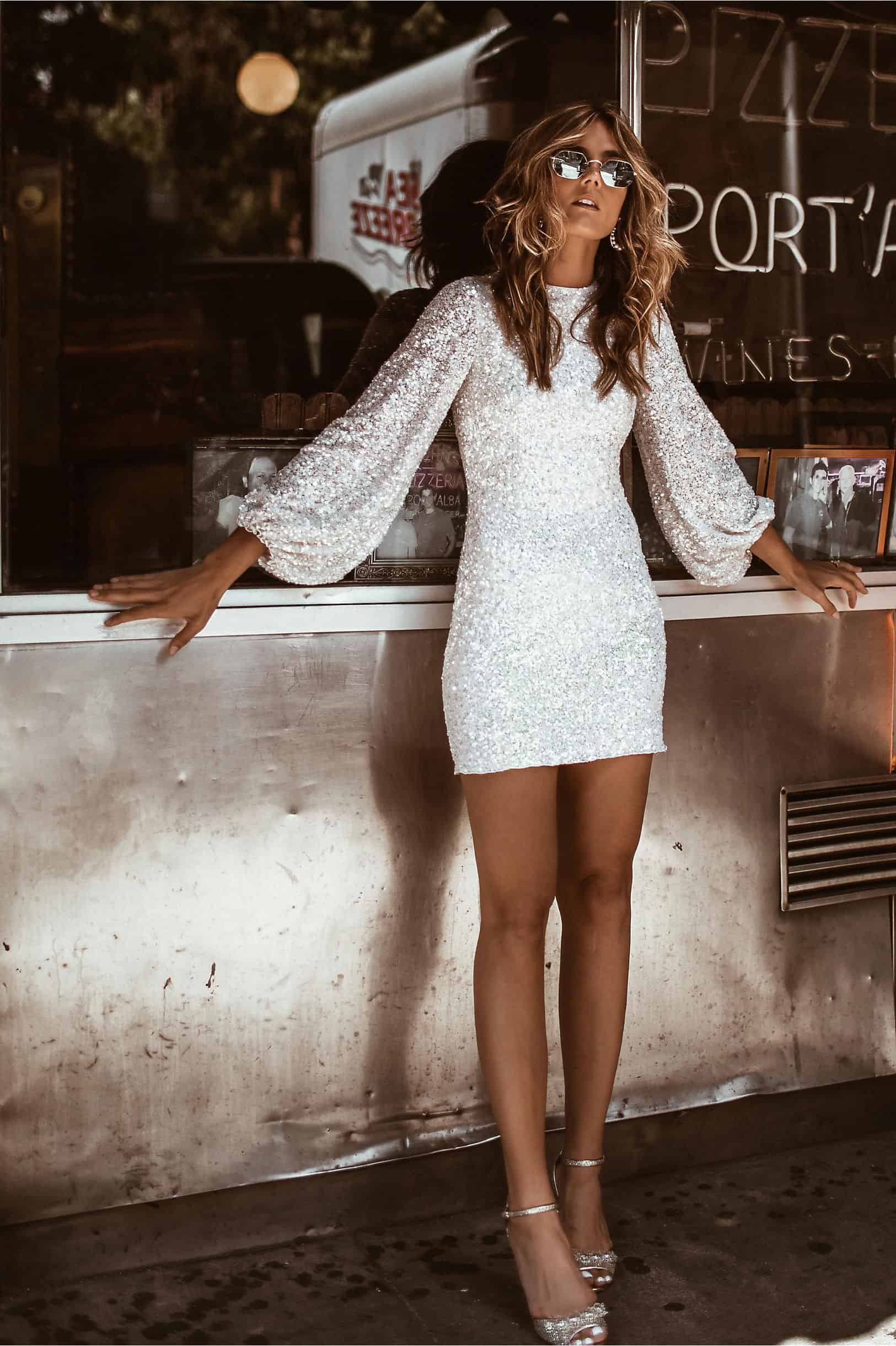 BHLDN
12, Alicia Dress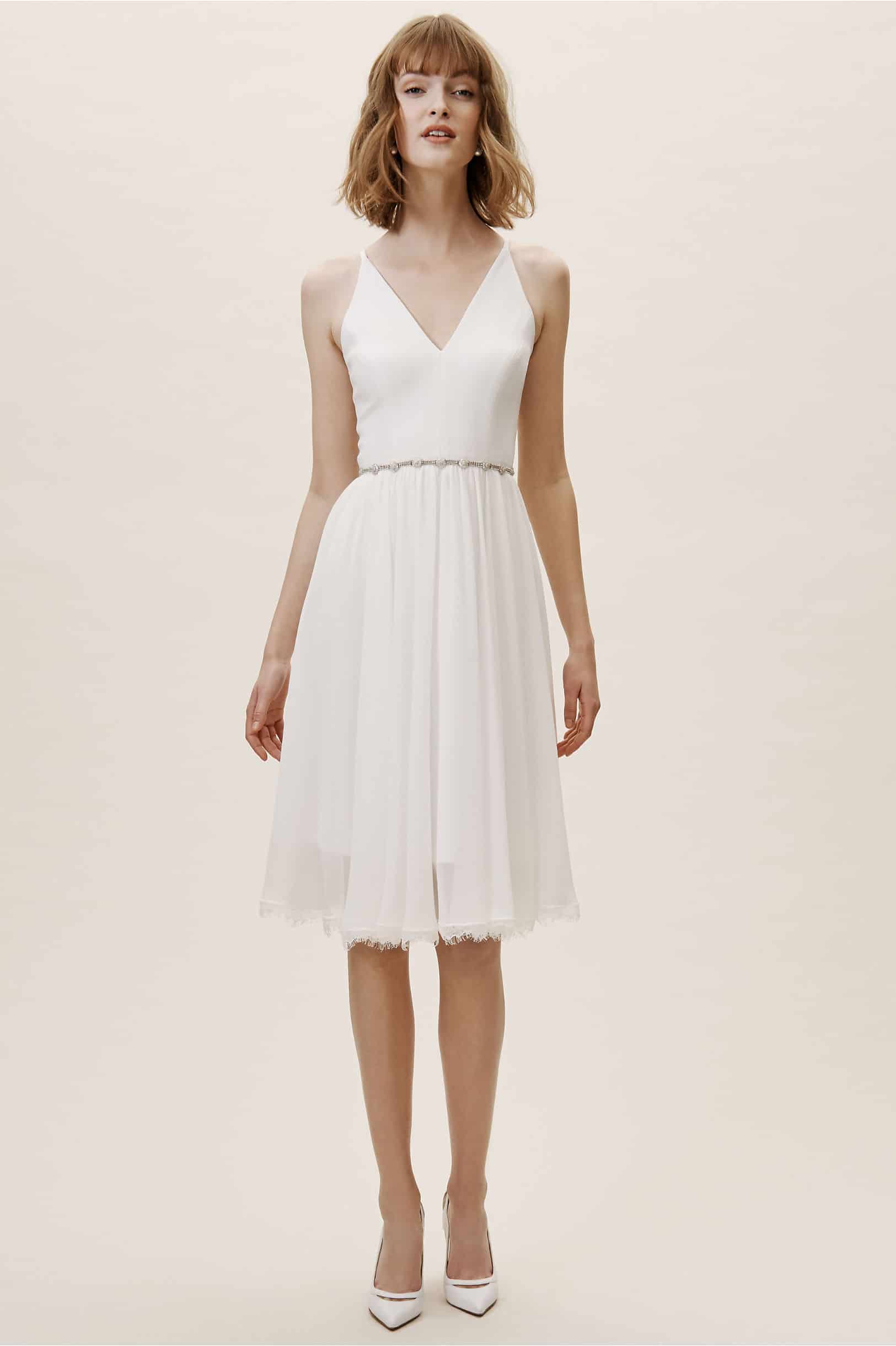 Dress the Population
13, Y.A.S Tall Floral Lace Cami Dress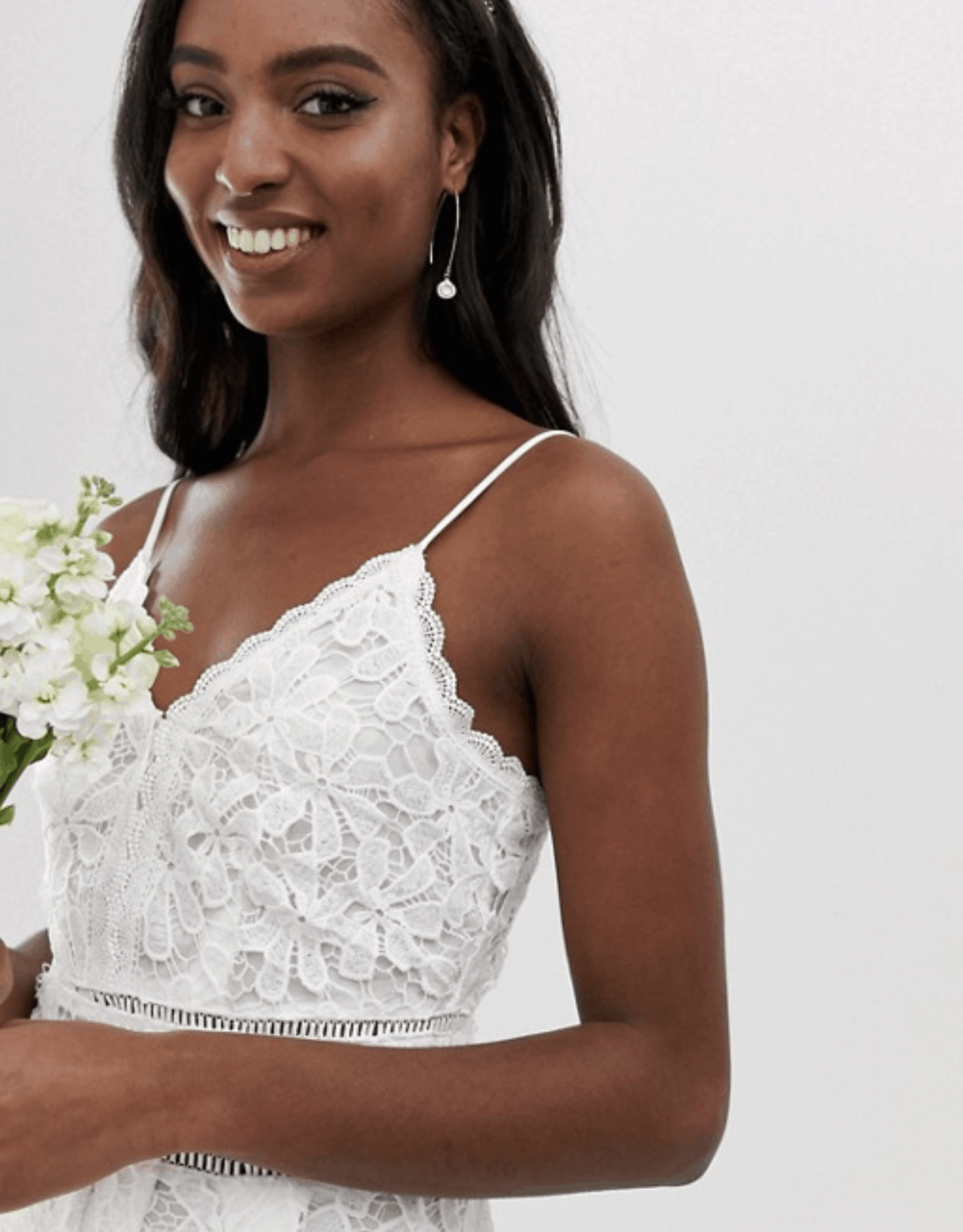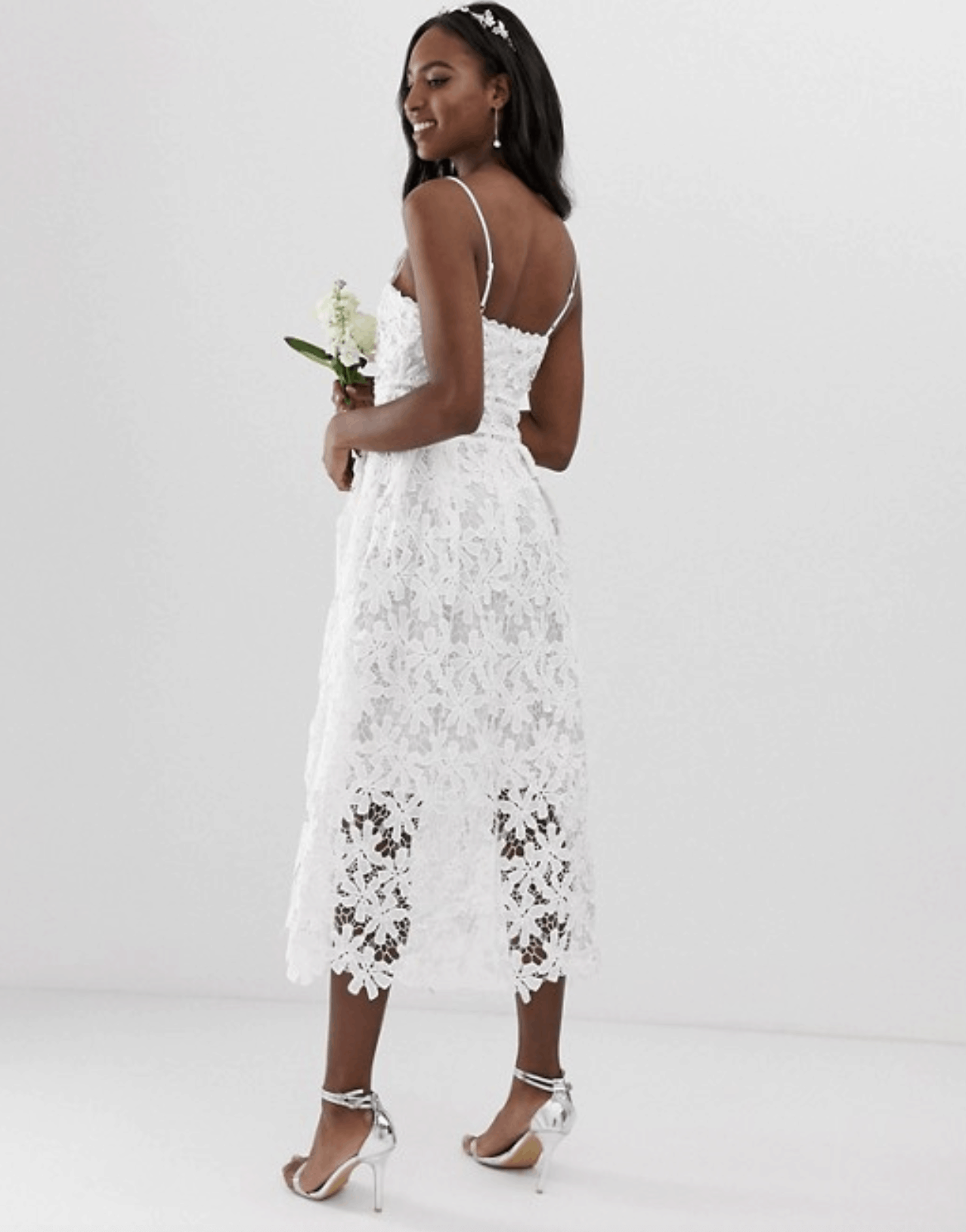 ASOS
14, Premium High Neck Midi Pencil Dress with Drape Skirt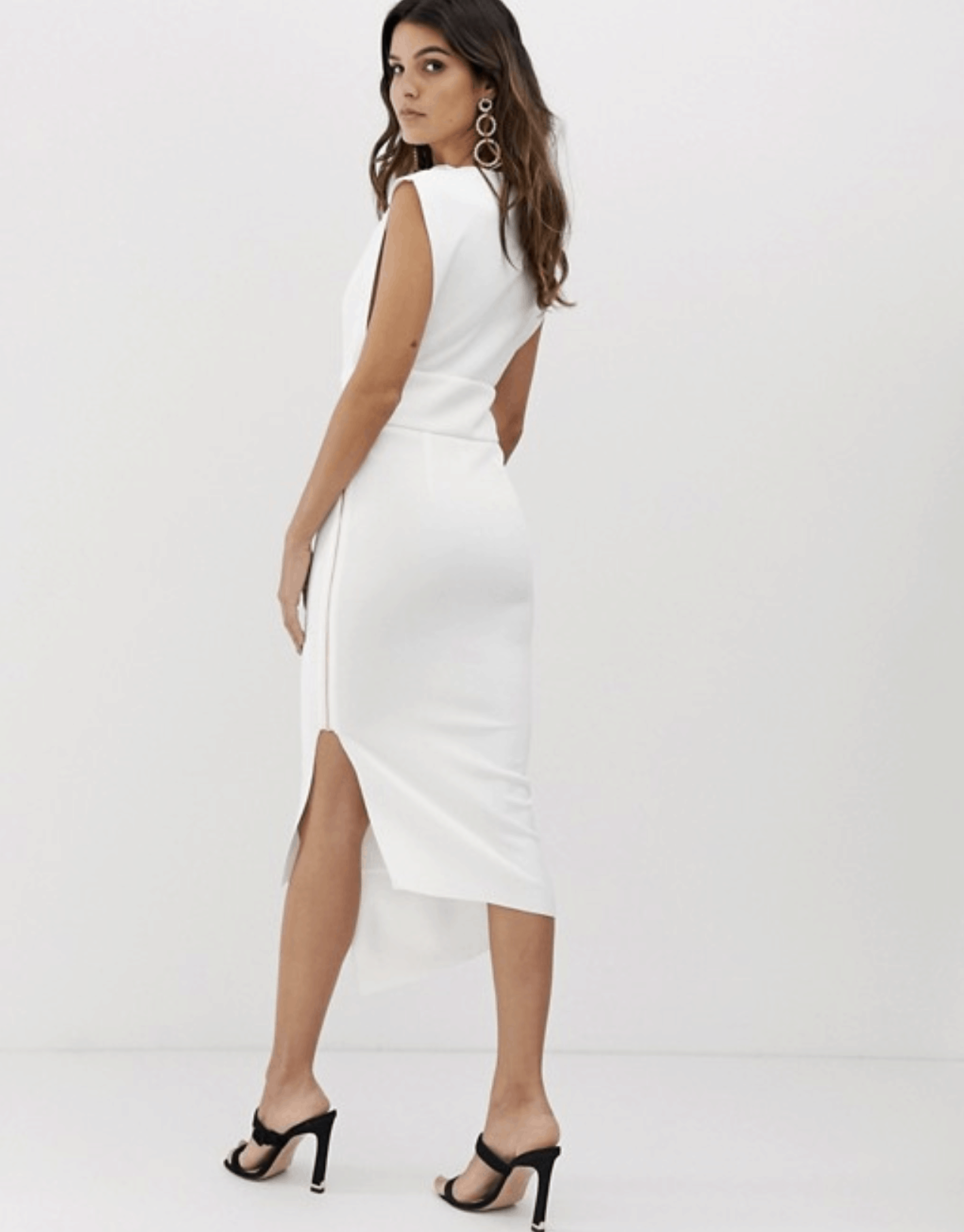 ASOS
15, Bella Vista Two Piece Set


Elliatt
16, Knot Backless Lace Bodice Mesh Sleeve Dress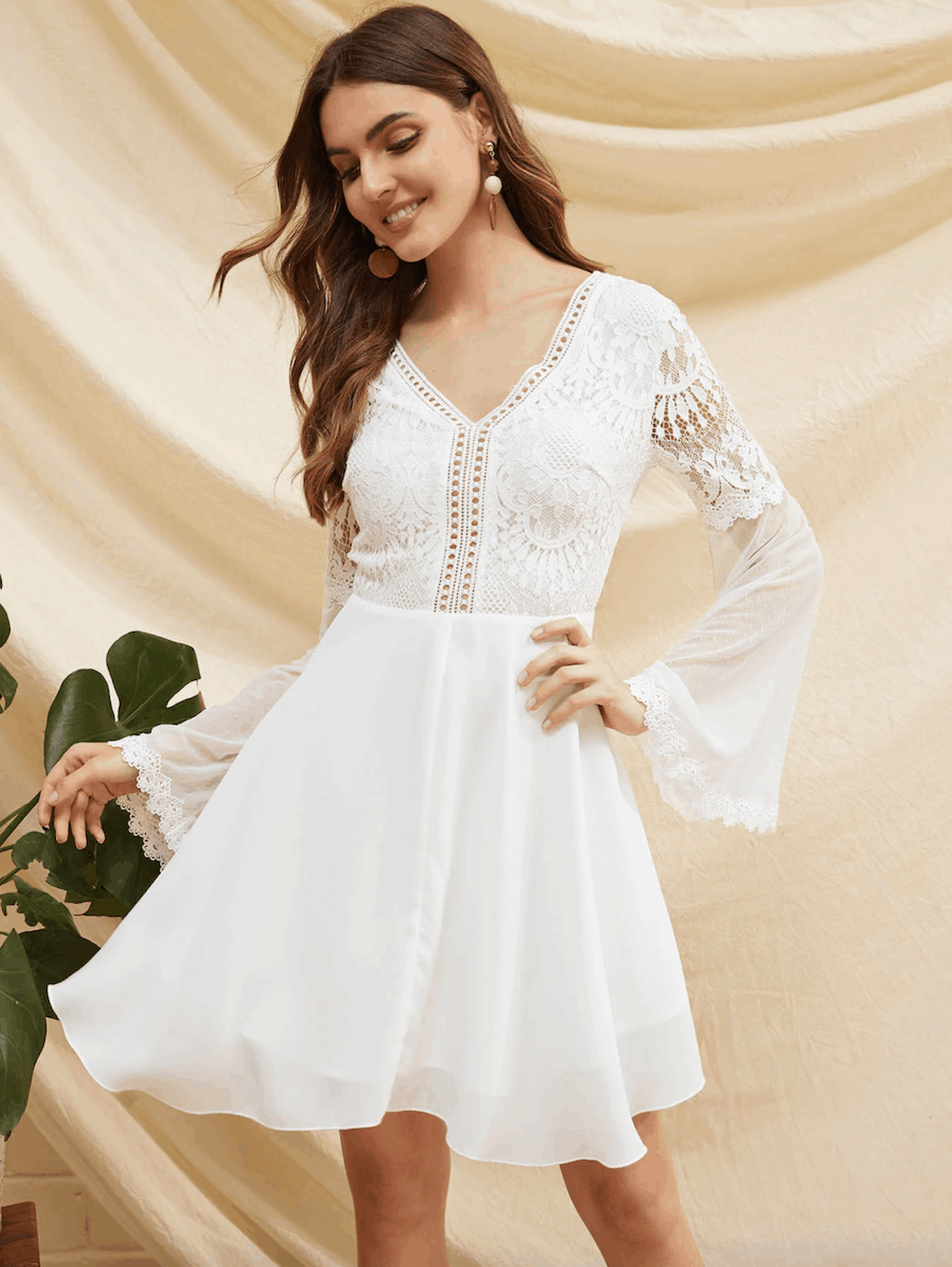 Shein
17, Solid Cami Dress Embroidery Lace Dress
Shein
18, Simple Embroidery Mesh Overlay Slit Cami Dress

Shein
19, Anthem Dress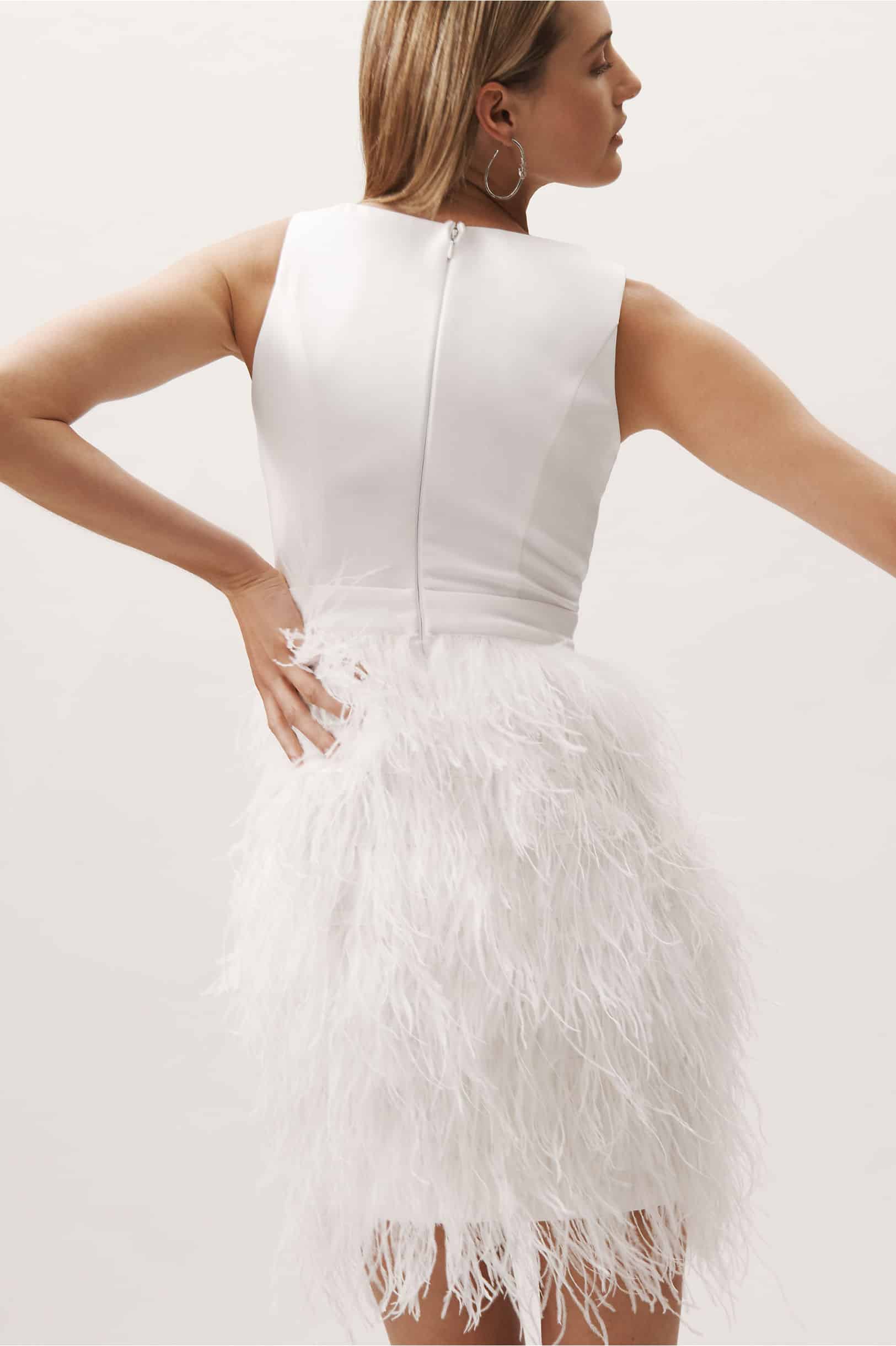 BHLDN
20, One For The Money Dress In White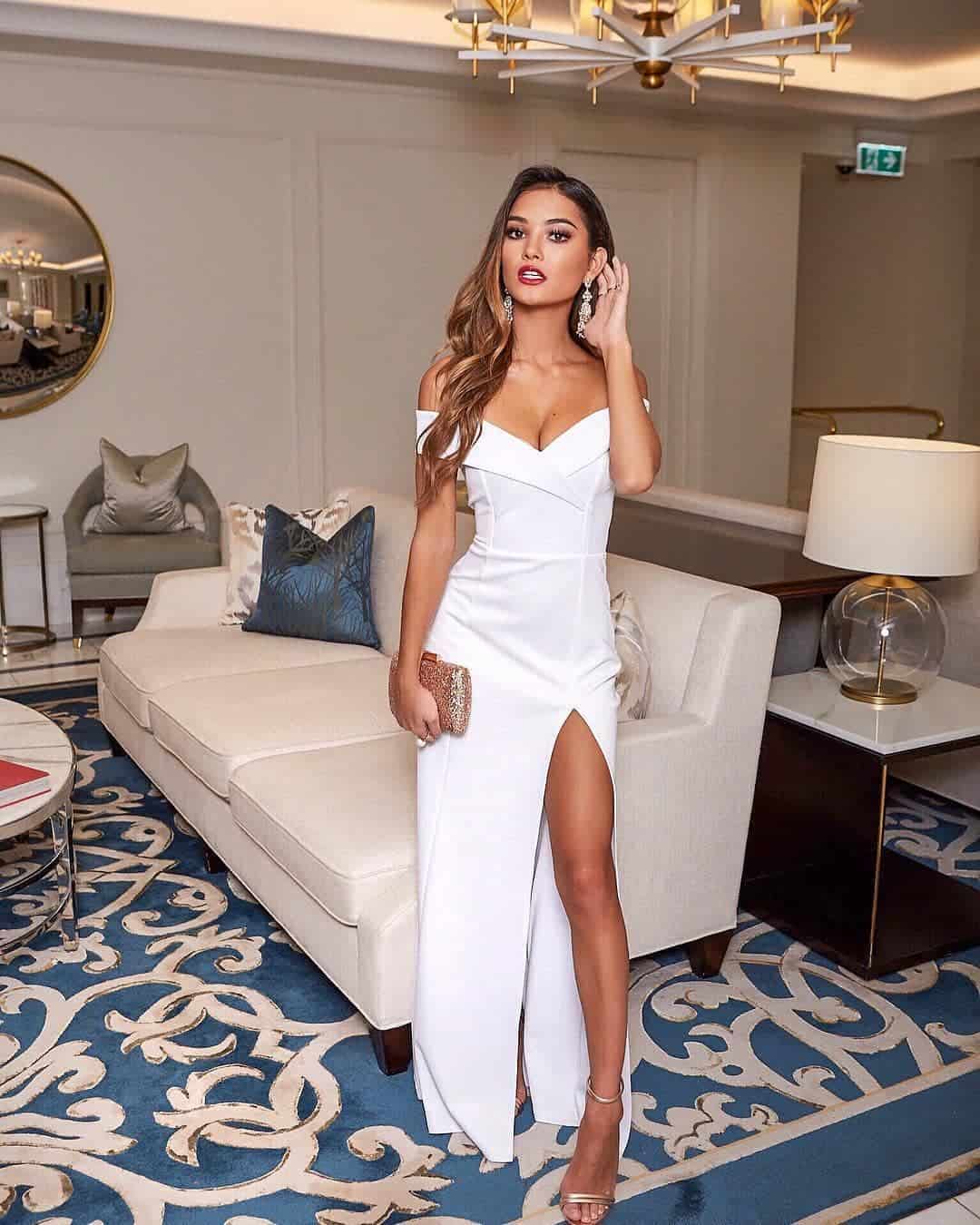 Showpo
21, By Watters Lynette Gown
BHLDN
22, Whispers & Echoes Roma Gown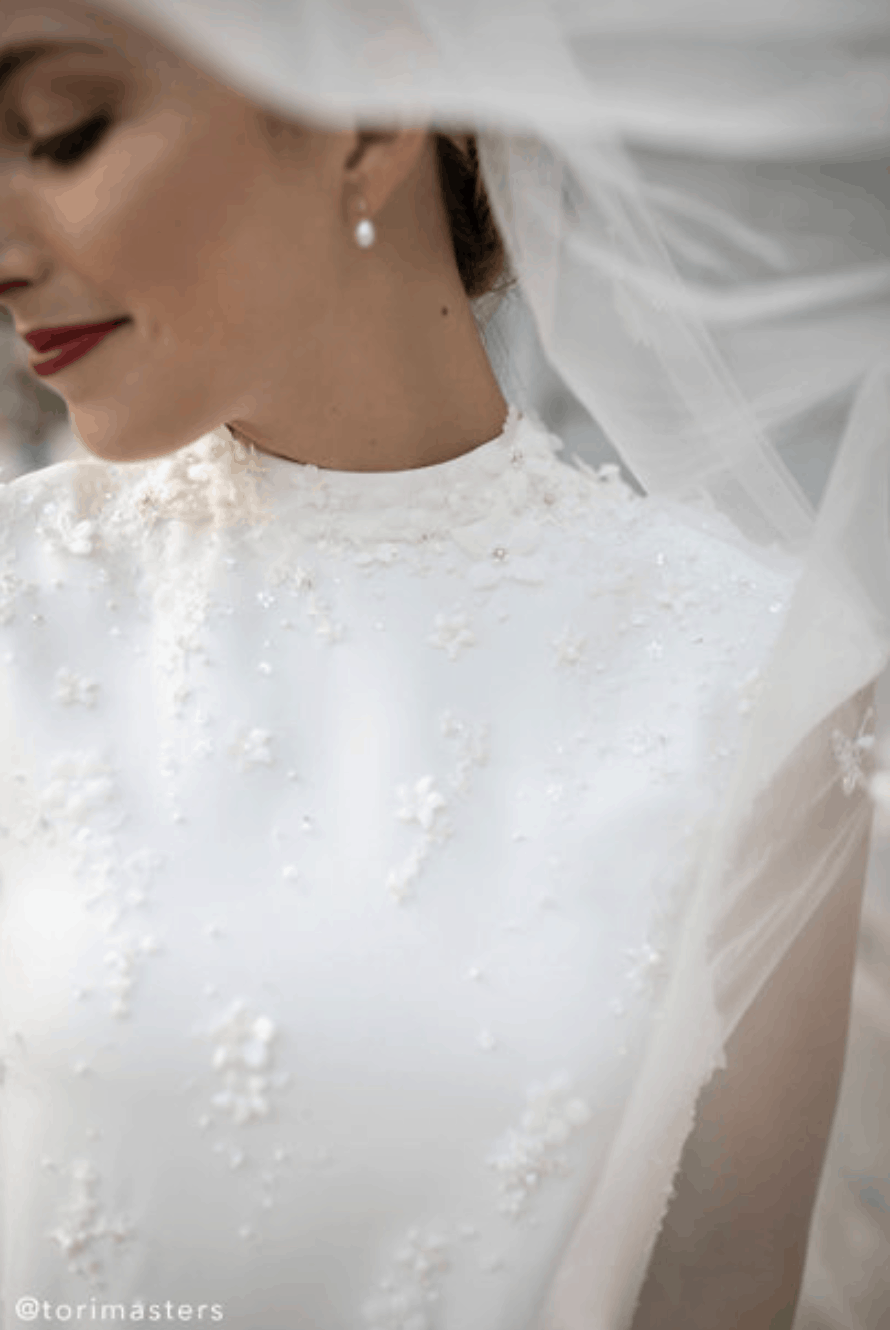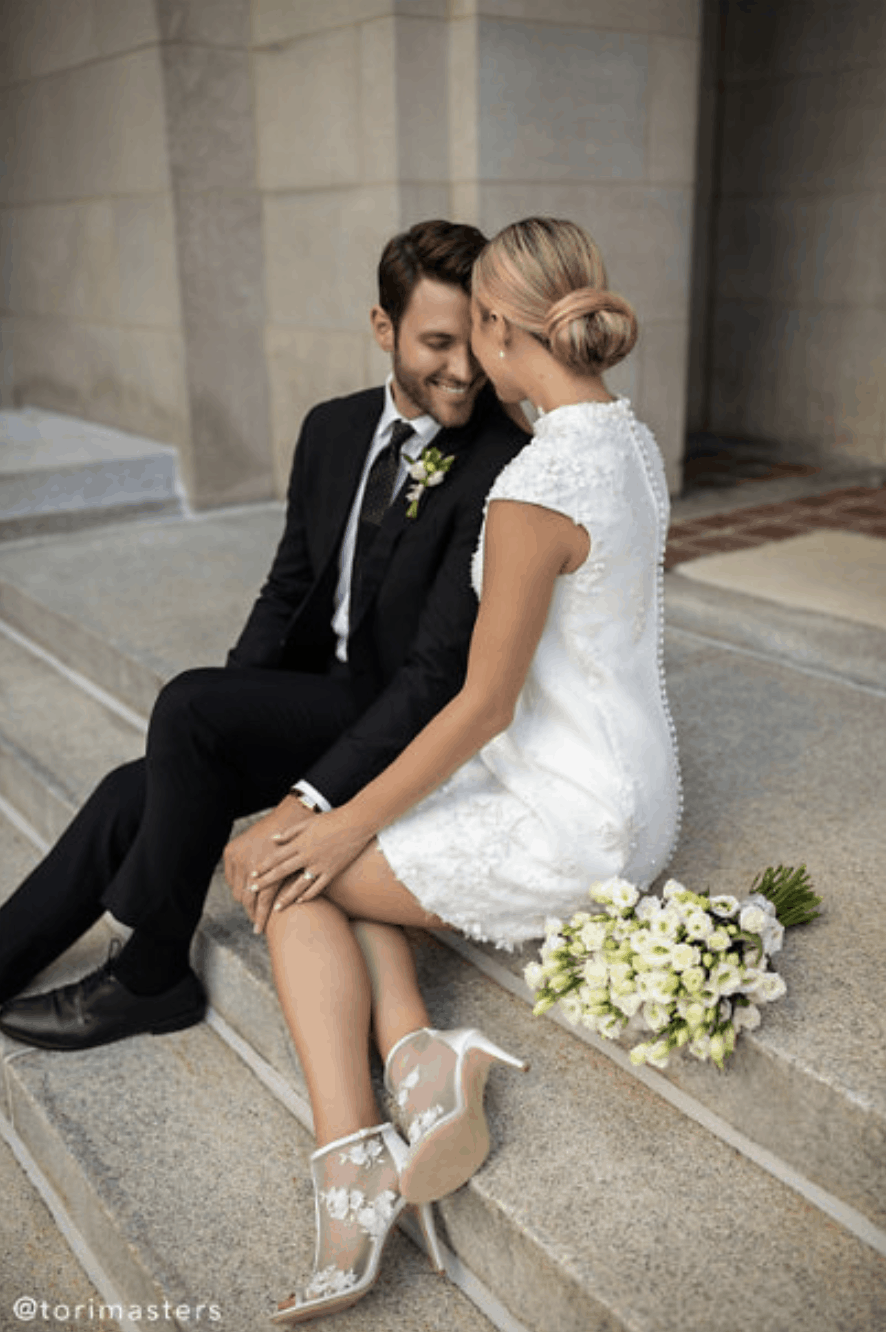 BHLDN
Not only are these wedding dresses and bridal outfits so perfect for your city hall wedding, they are also so gorgeous for eloping (if you are considering to do that instead)!
What did you think of these pretty city hall wedding dresses and courthouse bridal outfits for your special day?
Let me know in the comments below 🙂 x
You May Also Like: 20 Gorgeous Designer Wedding Dresses and Bridal Gowns Under $1500