I remember seeing this rose gold bridesmaid dress on Instagram & I was like OMG this is out of this world!! I want it so badly lol It was a stunning dress covered with beautiful rose gold sequins. Little did I know that years later, I would see it on one of my brides' wedding.
Anyway enough about the dress.. because it's about Rebecca & Kevin today. It's about them coming together as one. It's a day where the two of them say yes & forever to each other.
Ok I can't wait any longer! I need to show you more of their wedding photos, which by the way were BEAUTIFULLY captured by Rebecca Anne Photography.
Yes yes the bride & photographer have the same name 😛
My personal favourite thing to do at a wedding has always been looking at the groom the moment when his bride walks down the aisle. It's seriously such a precious moment. I often cry with them just because you know.. lol (Yes I get a bit emotional at weddings!)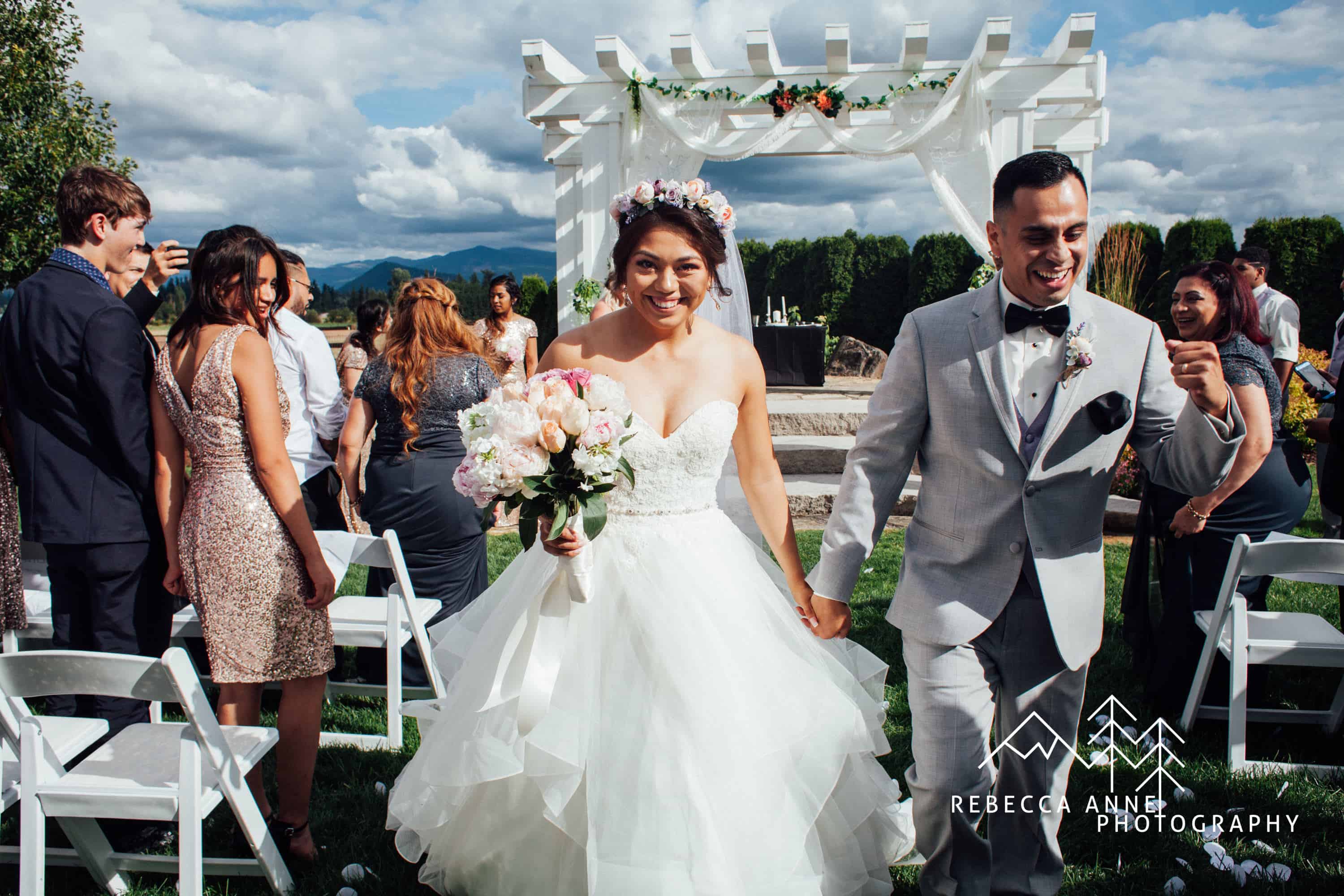 These two lovebirds tied the knot at the Mountain View Manor in Enumclaw, Washington. What a breathtaking venue to celebrate your special day with your friends & family.
Rebecca & Kevin are seriously the cutest couple ever & I had the privilege of putting their wedding invitation together. Their wedding invitation is one of my brides' favourites this year! The engagement photo was also done by the talented Rebecca from Rebecca Anne Photography.
What did you think about Rebecca & Kevin's Rose Gold Wedding at the Mountain View Manor?
Wedding photography: Rebecca Anne Photography | Wedding invitation: For the Love of Stationery