For the last few months, we've been working hard to create more beautiful photo cards for your special day. Our most popular thank you cards have been a nice clean look with a sense of personal touch.
Given that so many brides have LOVED that look, it was only fair that we also create matching save the dates & wedding invitations for it.
Without further ado, here are our Most Popular Save the Dates, Wedding Invitations & Thank You Cards:
Our most popular thank you card

Photo credit: Janneke Storm Photography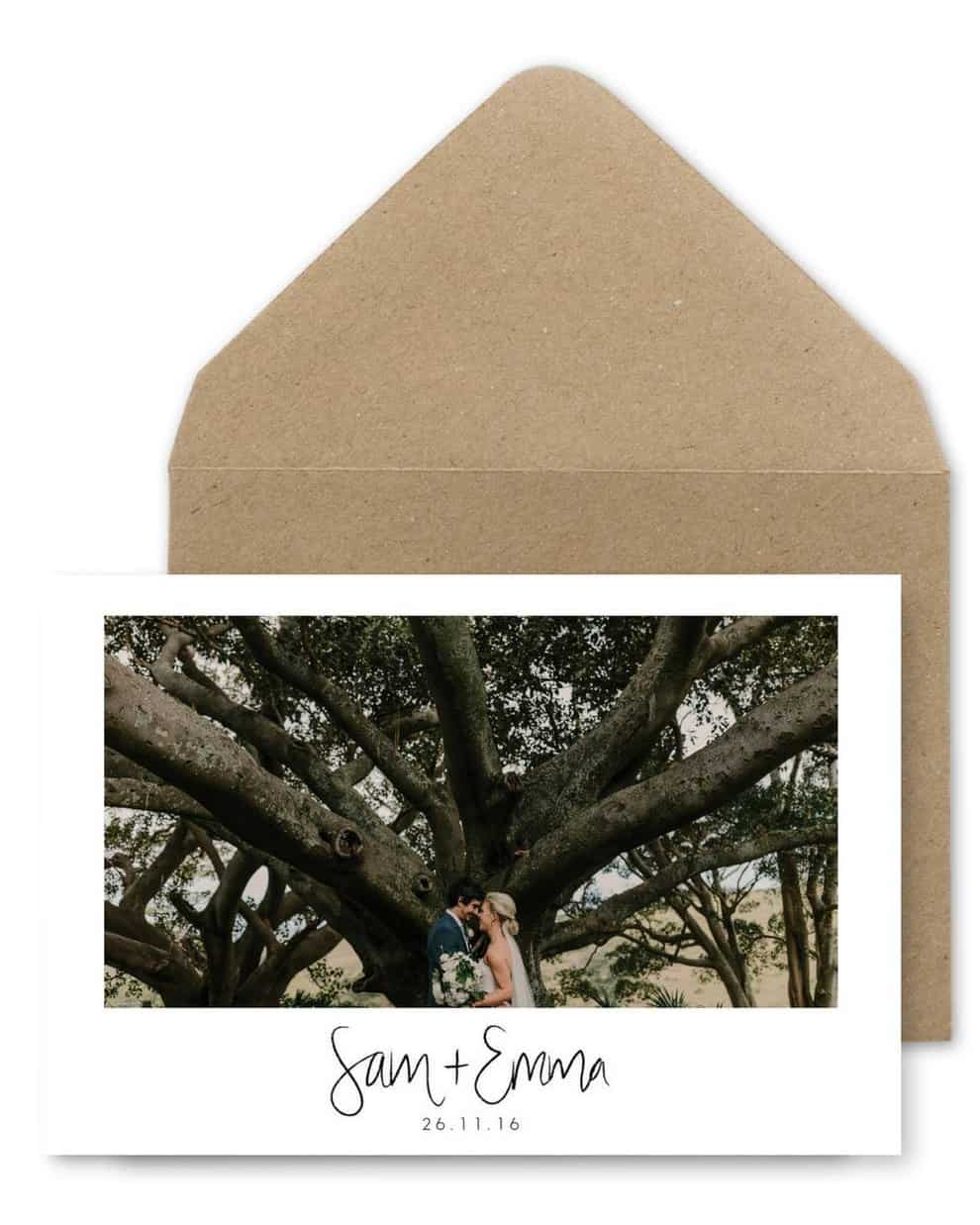 Photo credit: Zoe Morley Photography
Our most popular wedding invitation

Photo credit: Rebecca Anne Photography
Our most popular save the date
This cute save the date from Jordan & Bobby that you just swooned over (because you also love it so much *wink wink*), has received an overwhelming response by all the brides-to-be!
We are seriously not sure how we can contain all the love!!! We are oh so grateful for your support & so excited to continue to create more keepsake for your big day! ❤❤❤

Photo credit: GEM Photography
"I'm still so in love with how it turned out :)"
Aww thank you so much, Jordan! It was such a pleasure designing for your wedding, you were such a joy to create this save the date with! 
We cannot wait to hear how your wedding goes in a few months time! All the best with the rest of your wedding planning x
Wedding Stationery: For the Love of Stationery