We Support A21

We're so thrilled to be partnering with The A21 Campaign to help saving women from modern-day slavery! Imagine when you are sending your save the date, you are saving a young girl from being sold to the adult entertainment industry. We cannot do everything but we must do something.
"When a lot of people do a little, it adds up and makes a difference."
Christine Caine, A21 Founder
The A21 Campaign is a global anti-human trafficking organization dedicated to eradicating modern-day slavery in the 21st century. With 10 offices in nine countries around the world, A21 works tirelessly to rescue, restore, and rebuild the lives of human trafficking victims. Human life is invaluable, and A21 will not stop until the 27 million men, women, and children trapped in slavery are set free.
A21's strategy to abolish the US$150 billion criminal industry is multi-dimensional:
Prevention: Globally, A21's goal is to stop human trafficking from ever happening in the first place by providing awareness, education to the next generation, and interrupting the demand for it.
Protection: As an organization, A21 aims to provide an environment for survivors to be safe from harm or injury. In the aftercare facilities, the girls not only receive medical care and professional counselling, but they are also given the opportunity to study a skill of their choice.
Prosecution: A21 works to prosecute traffickers, provide survivors with legal council, and strengthen the legal response to human trafficking.
Partnership: A21 partners with local law enforcement, service providers, and community members to meet a comprehensive set of needs for those rescued from bondage. A21 couldn't fight human trafficking without the help of individuals, businesses, and organizations.
Brides love being a part of helping A21 fight human trafficking:
Join me at the next Walk for Freedom!
Walk for Freedom
Sydney Australia 2016
'Voice for the Voiceless'
Masquerade Ball 2016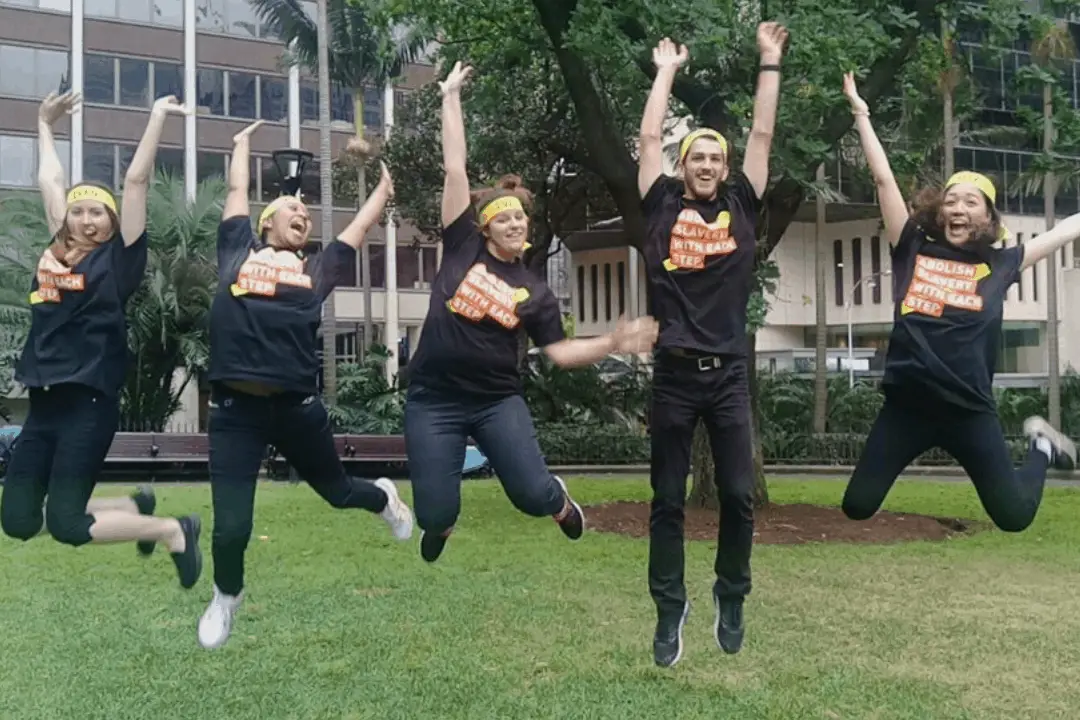 Walk for Freedom
Sydney Australia 2017
'A Night In the Spotlight'
Fundraising Event 2017
Click HERE to learn more about what The A21 Campaign is doing across the world.
*When you design a Save the Date, Wedding Invitation, Elopement Announcement or Thank You Card with us, a small proceed goes to help funding A21 to rescue more women from modern-day slavery. We cannot do everything, but we must do something. Together we can make a difference in this world!
Say YES to weddings that fight for freedom!