Oh my gosh! I can't believe how popular my last wedding thank you card wording post was.
If it's your first time here, you can read it HERE.
After you are done with that one, come back to this lol or vice versa..
I figured why not do another one since I've made so many gorgeous thank you cards since then and what a great excuse to show my lovely couples off to the world 😛
Here's another 5 Wording Examples for Your Wedding Thank You Cards: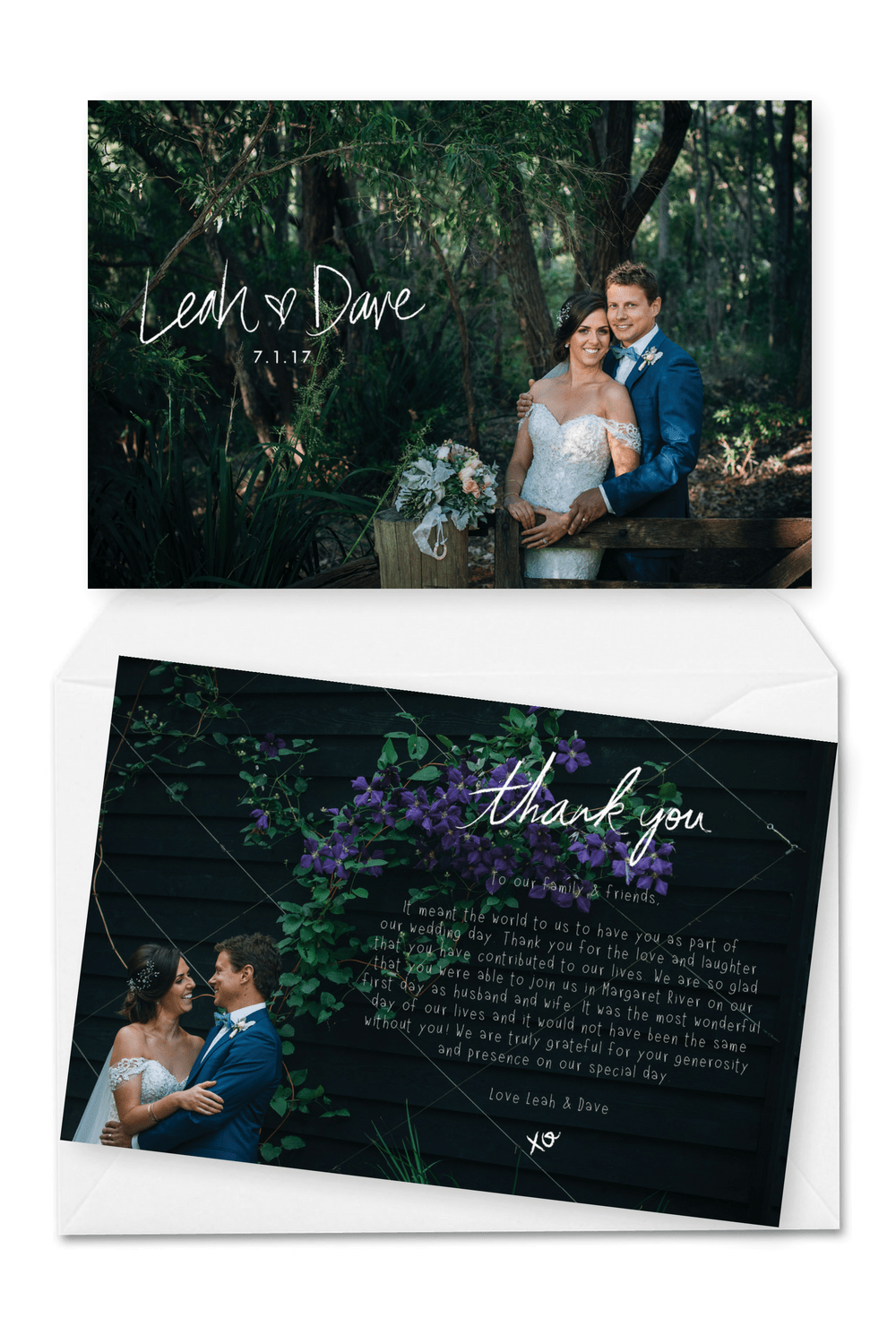 Photo credit: Freedom Garvey Photographer
"It meant the world to us to have you as part of our wedding day.
Thank you for the love and laugher that you have contributed to our lives. We are so glad that you were able to join us in Margaret River on our first day as husband and wife.
It was the most wonderful day of our lives and it would not have been the same without you! We are truly grateful for your generosity and presence on our special day."

Photo credit: Keegan Cronin
"From the bottom of our hearts we would like to thank you for sharing in our special day and making it the most memorable days of our lives. From getting wet during the ceremony and then dancing the night away under the stars on the dance floor we definitely felt the love from you all on the day.
Thank you so much for your generous gift. This will help us create our new home when it is built.
We are looking forward to sharing the next chapter of our lives together and sharing many more memories with you all." 

Photo credit: Michael O'Keefe Photography
"We thank our family and friends for celebrating our joy, supporting us and sharing in our love. We sincerely thank you for making our day perfect and sharing in the day our dreams came true."

Photo credit: Josephine Lee Photography
"Thank you so much for being a part of our wedding day. It was so great to have you all there to celebrate with us.
We really appreciate all your kind and generous gifts and contributions toward our honeymoon. We had the most amazing time travelling around Italy in September/October. 
We can't wait to see what the future will bring for us and we are excited for you to be a part of it."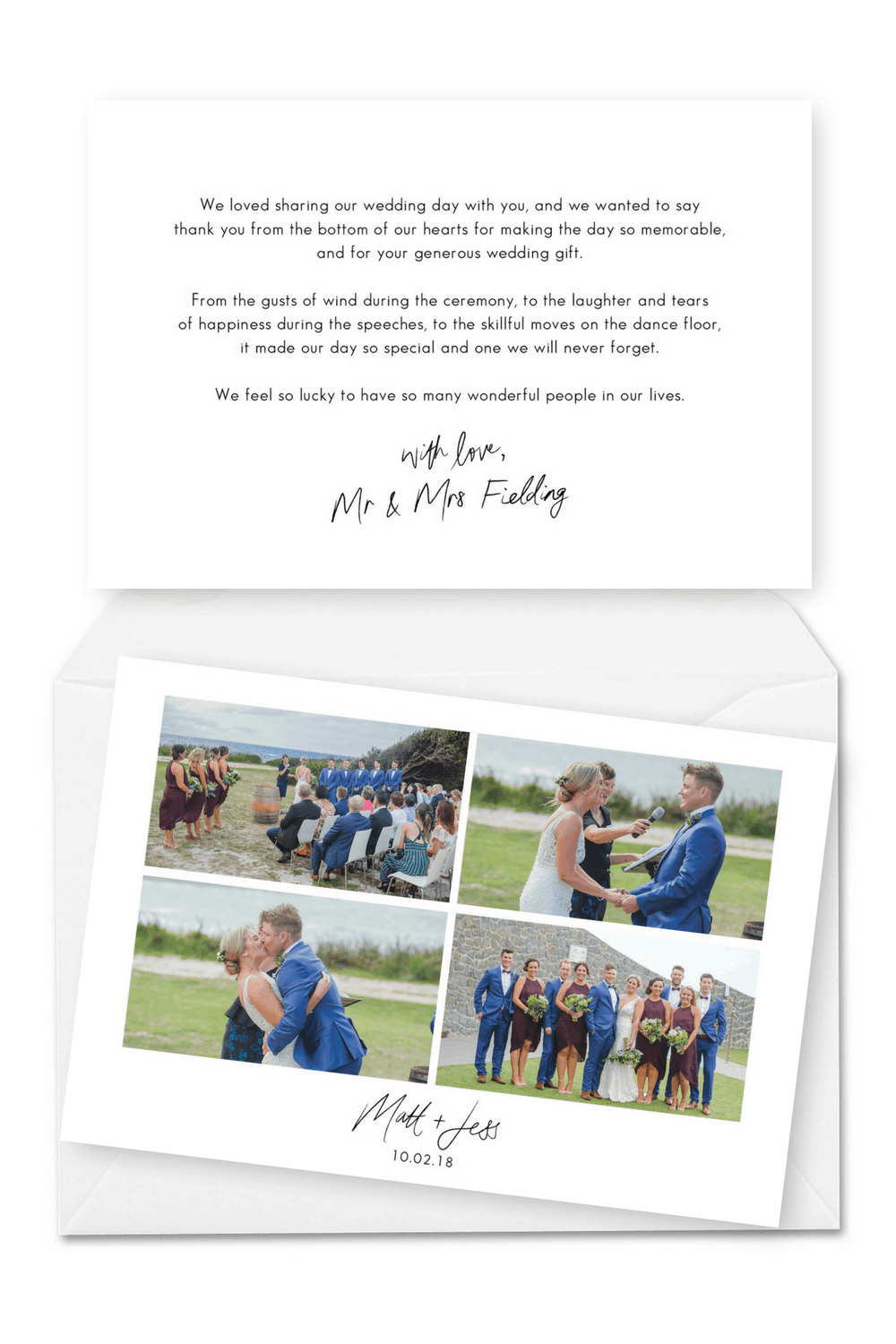 Photo credit: Jon Jarvela Photographer
"We loved sharing our wedding day with you, and we wanted to say thank you from the bottom of our hearts for making the day so memorable, and for your generous wedding gift.
From the gusts of wind during the ceremony, to the laughter and tears of happiness during the speeches, to the skillful moves on the dance floor, it made our day so special and one we will never forget.
We feel so lucky to have so many wonderful people in our lives."
There you have it, my 5 Wording Examples for Your Wedding Thank You Cards. I hope these wording ideas have helped you with writing your wedding thank you message. I highly recommend that you add your own spice into the thank you note so it's more personal
If you want to send thank you cards to guests who didn't attend but sent a gift and need help with wording ideas, you can check it out HERE for some inspiration.
Thank You Cards designed by For the Love of Stationery