When this bride was telling me how she plans to receive the RSVP for her wedding, I realised that I NEED to write a blog post about it. Her intention was good but she was making it very complicated for herself & she didn't even know it at the time.
All I wanted to do was scream "OMG let me help you!". So anyway if you are on the same journey where you are stressed out about how to get your RSVP back for your wedding & don't know what else to do. Pretty please let me help you, ok?
OK here you go, 3 ways to get your RSVP back for your wedding:
1, Set up an online wedding website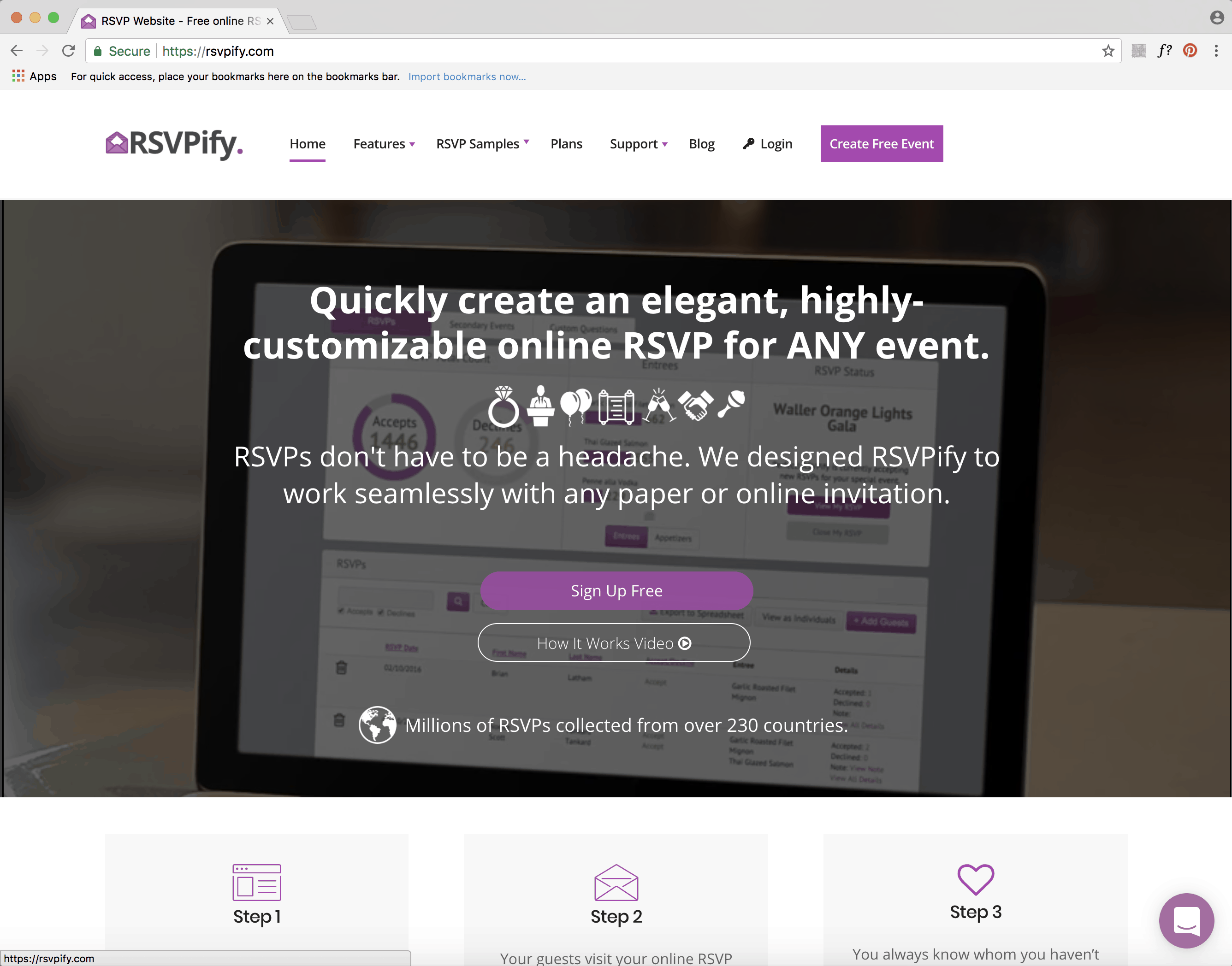 This is so a 21st century way of getting your RSVPs back. I mean, occasionally you may miss some of the older generation but almost everyone is on their phone these days. Just make sure you send your grandparents an actual RSVP card (see the 2nd point).
RSVPing online has never been easier for both parties, all your guests need to is go to the link, fill in their details & click yes/no. Then it's only a few clicks away from getting your response back so you can move forward with the rest of your wedding planning.
Most of the online wedding websites are free, beautifully designed & very easy to use. There are guest tracking, import & export options etc. My friend Irene & Jacob used RSVPify for their wedding last year, you can check it out.
2, Turn your RSVP into a postcard
Guest what? This 2nd point will save yourself the cost of envelopes & printing, not to mention the time & effort if you were to write the address by hand. Make it super easy for everyone by including your return address on the RSVP postcard. Now all your guests need to do is tick yes/no, stick a stamp & pop it in the postbox. You will receive your response within a few days!
To make it a fun RSVP card, you can even ask for their favourite dance floor song to get them excited for your special day. You can say something like "I will dance if you play this song ________".
Oh by the way, don't forget about dietary requirements so you can accommodate the guests who might have food allergies.
3, Make an email account for your wedding

Photo source
This is a great option if you want all the responses compile in one place. You will probably be using this email account for other wedding related things but you can create a folder where you can move the responses to. It can be as easy as you make it to be.
So I hope that I've helped you somehow. Wedding planning doesn't have to be stressful. Try to enjoy the pre-wedded journey with your fiancé
x