After having the most beautiful rustic wedding filled with lace, twine, dolly and kraft paper on the day..
You're probably looking for wedding thank you cards that are a little bit different. Something a bit special that you can send to your friends and family.
Perhaps a photo thank you card that brings them back to the most beautiful moment at your rustic wedding.
Sounds good? Let me show you..
Here are 10 BEST Rustic Wedding Photo Thank You Cards you have ever seen:
1, Matt + Lara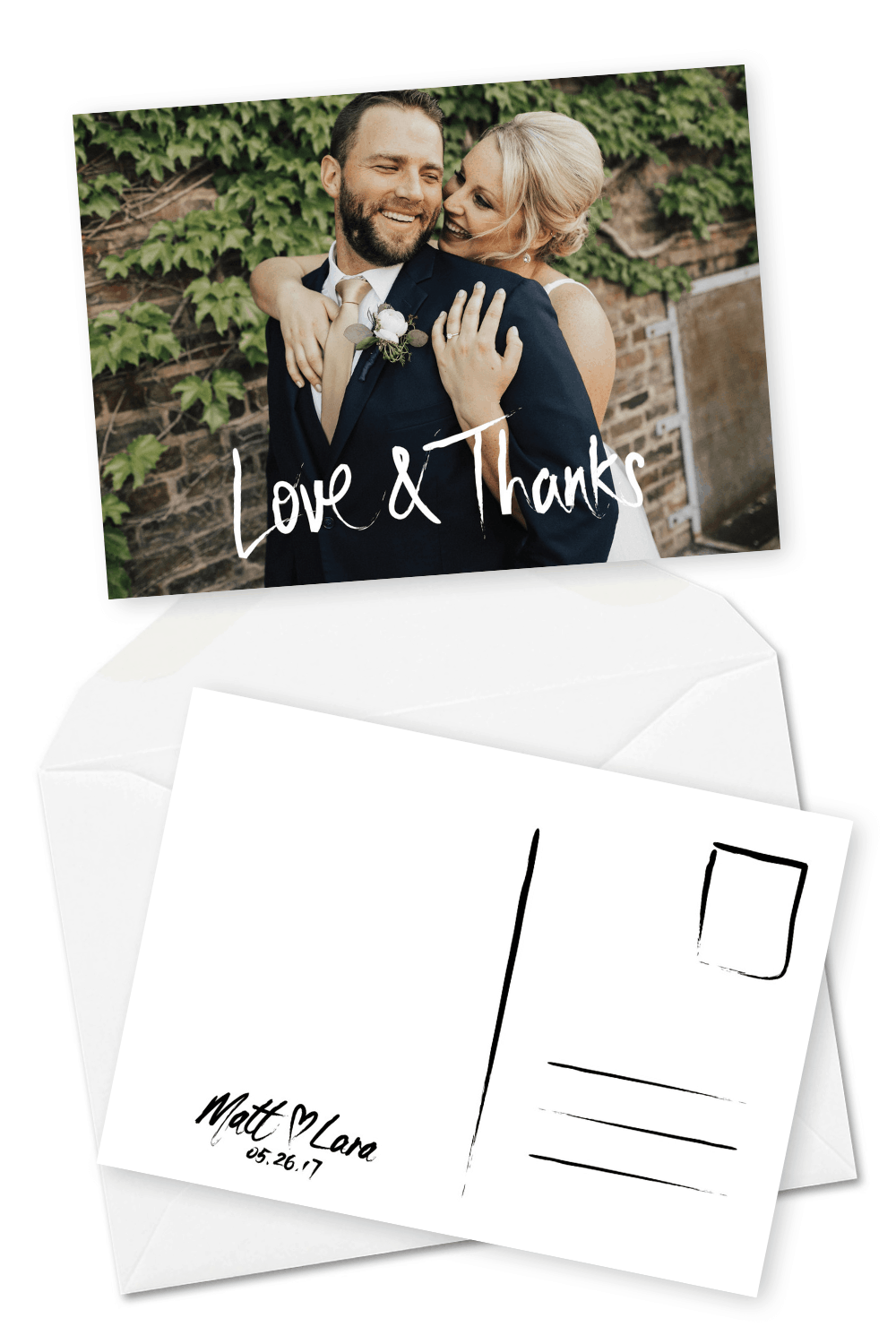 Wedding photography: Ben Ramos Photos
2, Bill + Sophie

Destination wedding photographer: Terralogical
3, The Lopuskis

4, Stephen + Erin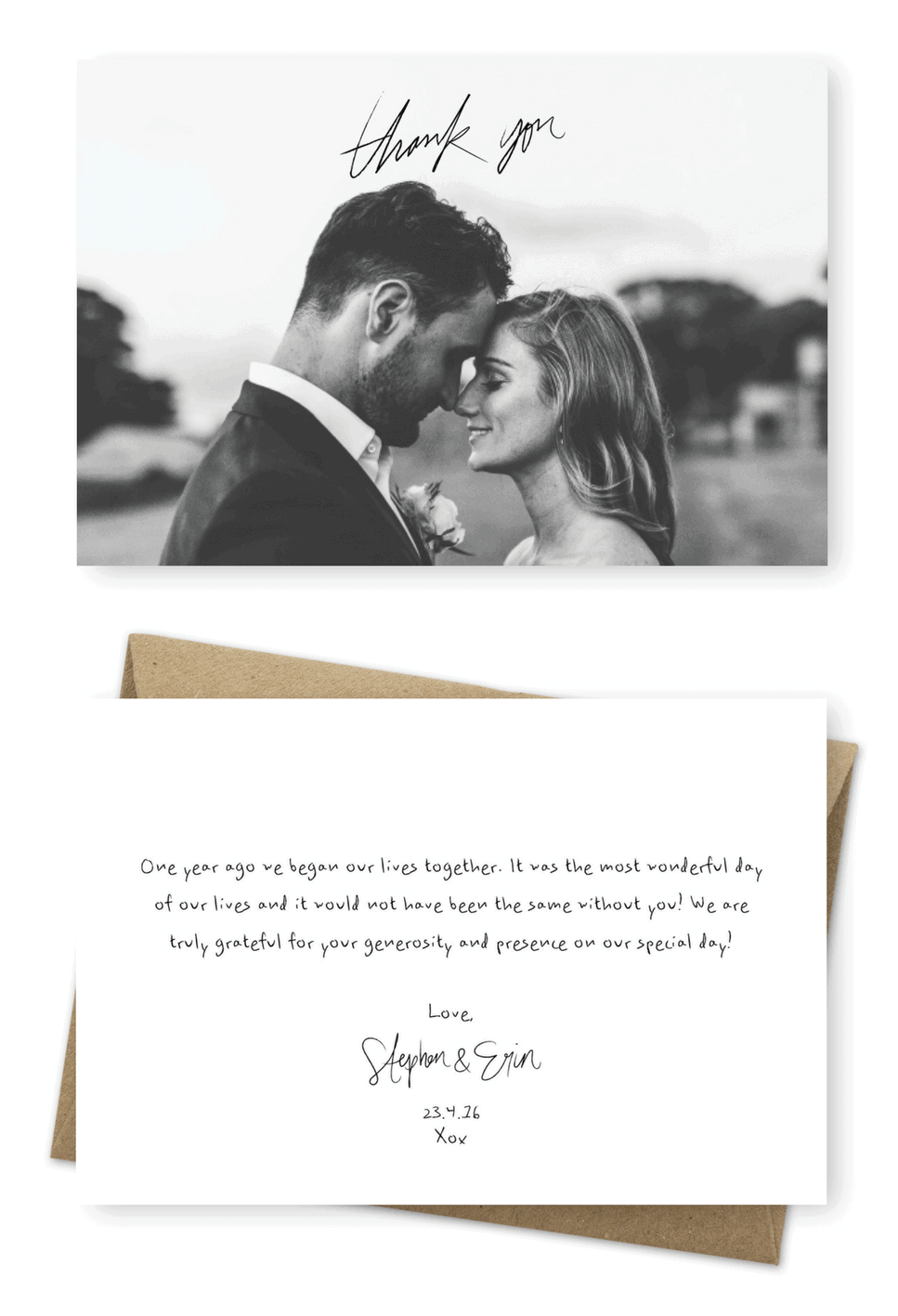 Photo credit: Zoe Morley Photography
For some wedding thank you card wording ideas: 5 Wording Ideas for Your Wedding Thank You Cards
5, Kaye + Haas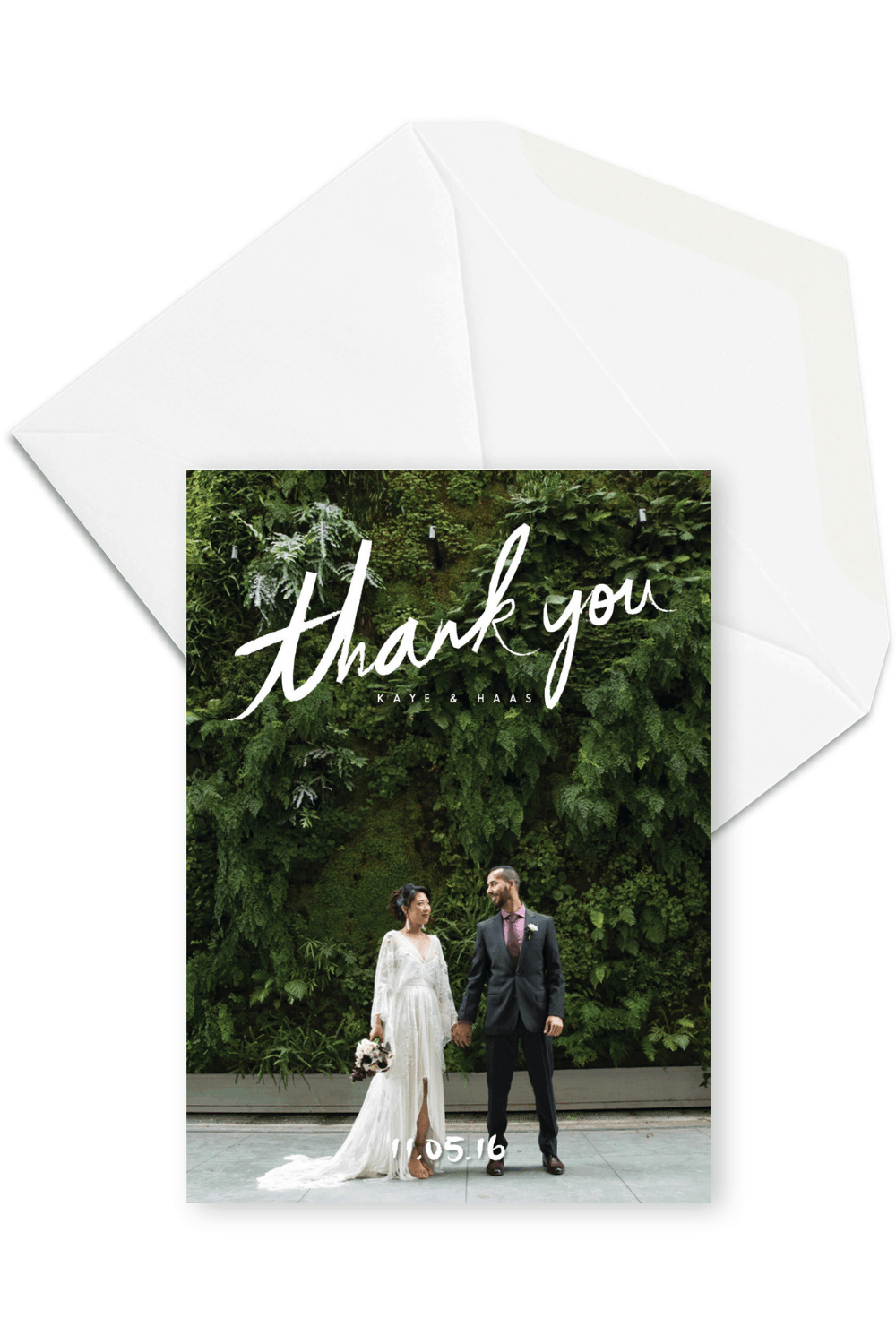 Wedding photography: Sarah Peet Photography
6, Nadia + Gareth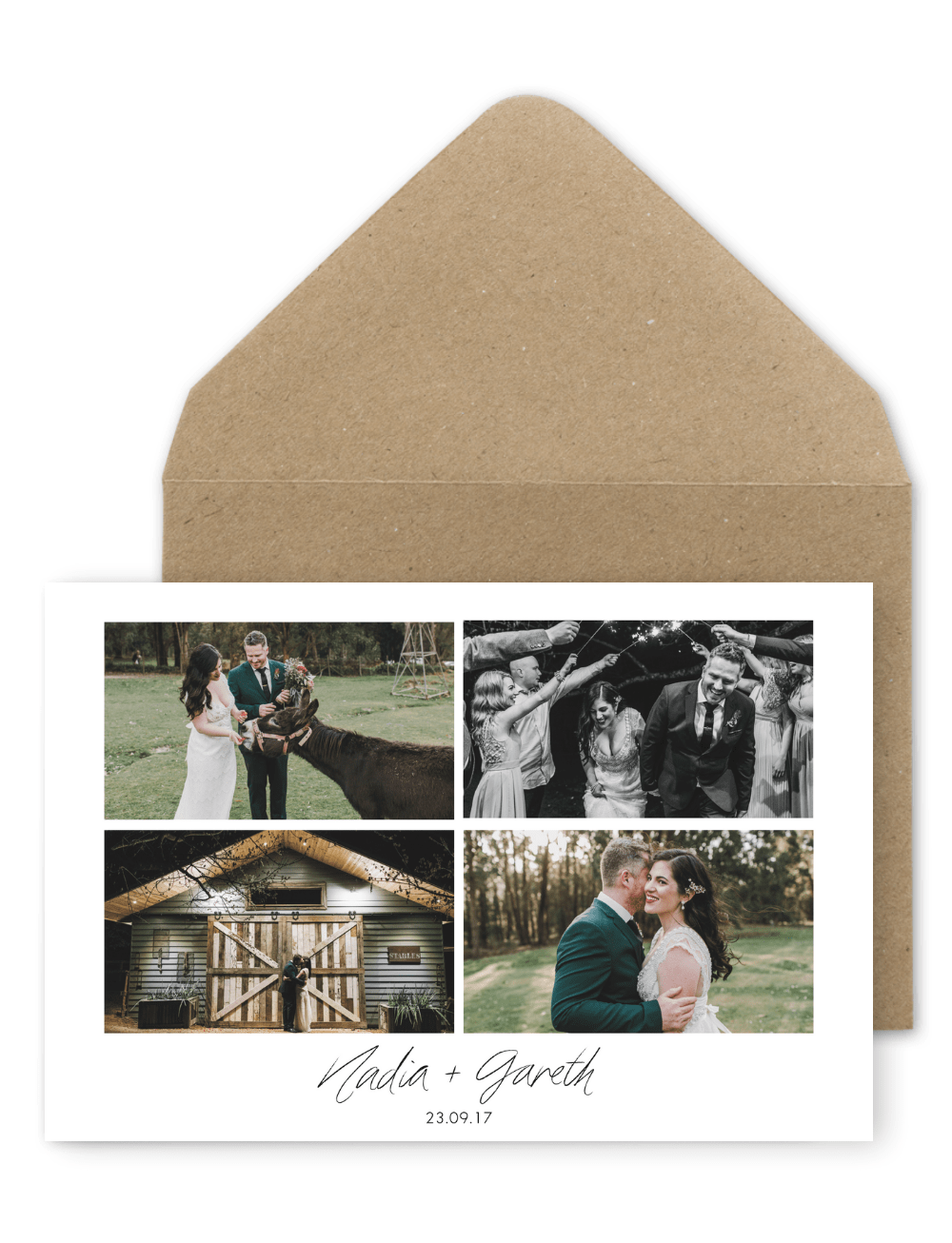 Wedding photographer: Anthea Auld Photographer
7, Phil + Emma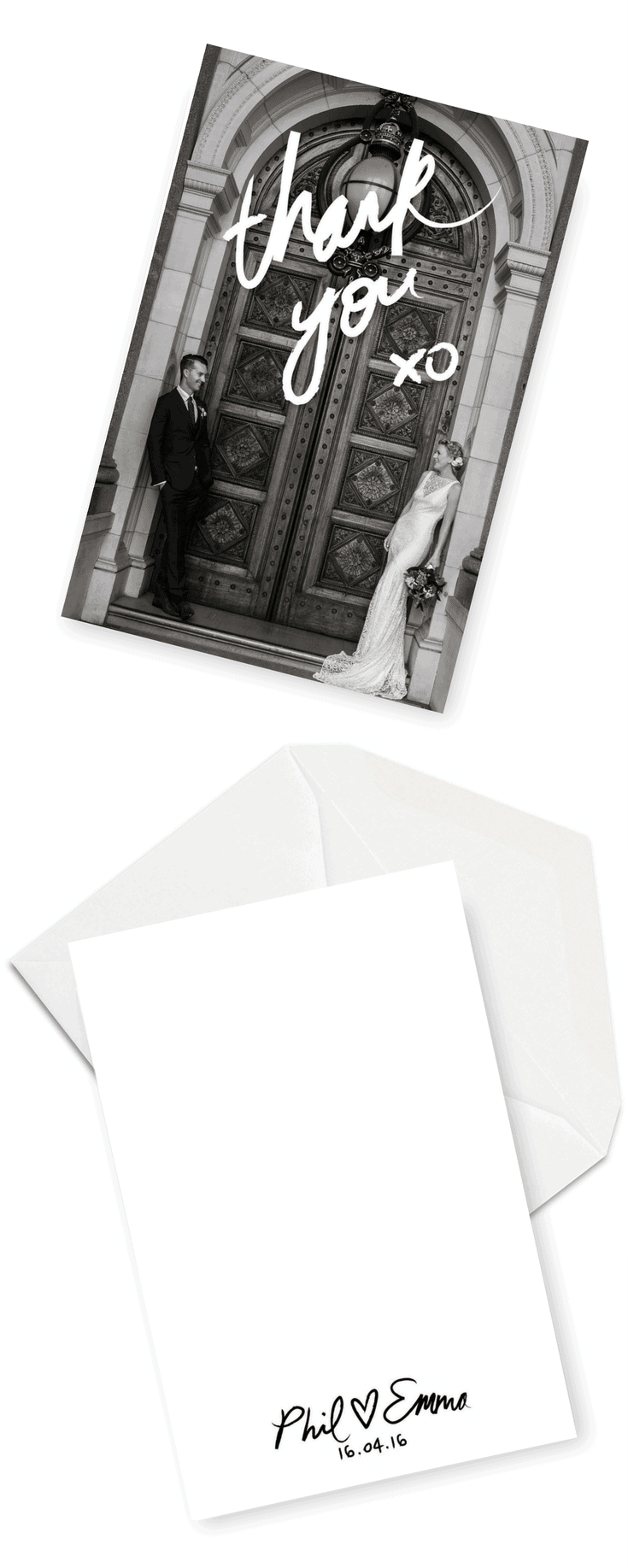 Wedding photography: Emma Wise Photography

8, Yana + Lawrence

Wedding photography: Lucking Photography
9, Nathan + Adriana
Wedding photography: Selena McLaren Photography
10, Sam + Emma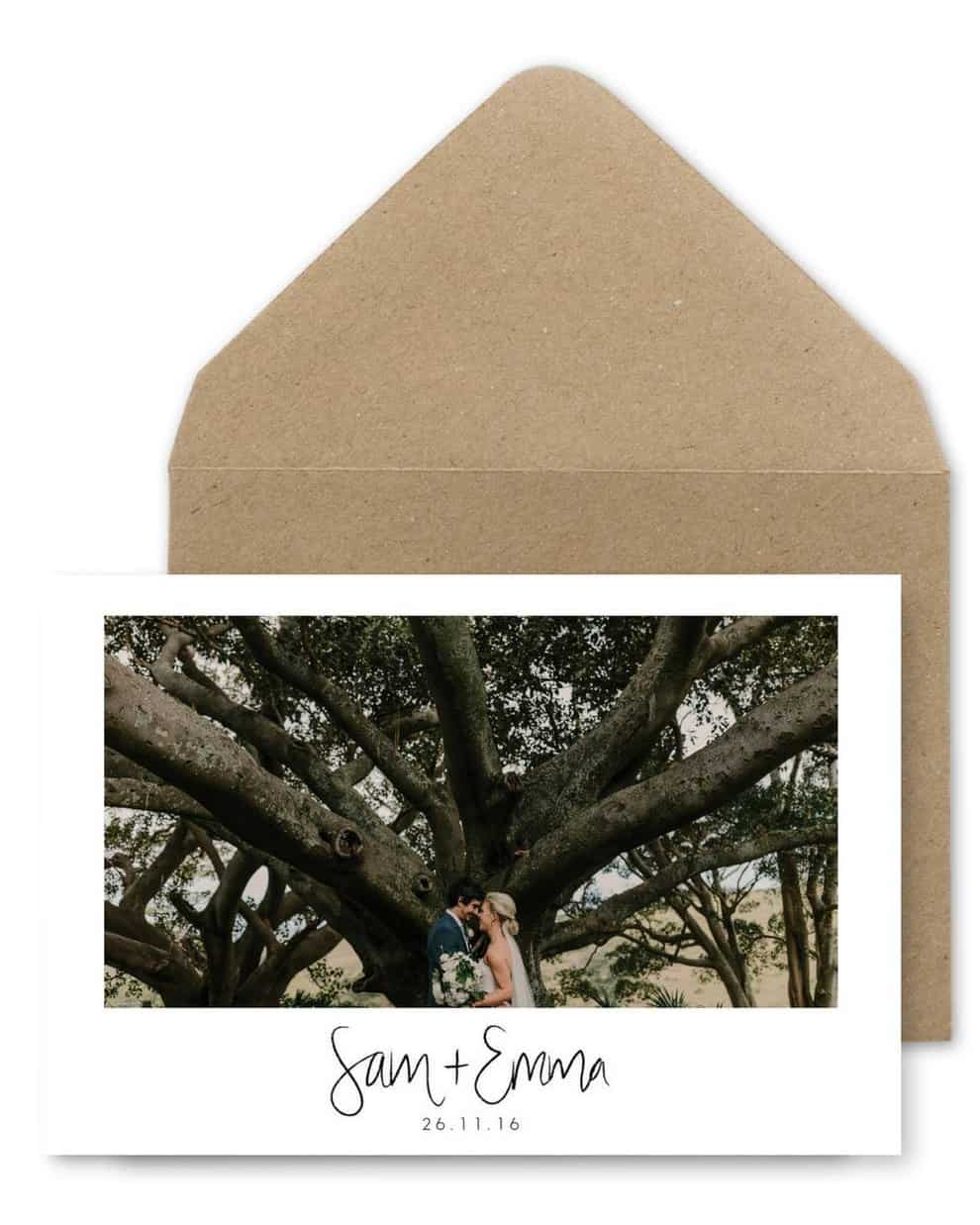 Wedding photography: Zoe Morley Photography
So what did you think of these rustic wedding thank you cards?
For more stunning thank you card designs: OMG! You Will LOVE These Floral Wedding Thank You Cards!
Rustic Thank You Cards: For the Love of Stationery